Getting Started#

Step 1: Browse the City's programming and resources.

This page contains an overview of the 30 departments that thrive on the power of volunteers. Click through the departments to see if volunteering with us is a good fit for you. If you have any questions, please email us at vsp@fcgov.com.

Step 2: Visit the Engage website and Sign Up as a new user.

Engage is the City's enterprise level volunteer management software. This is where you will communicate with program managers, sign up for opportunities, track your hours, access training, and much more.

Step 3: Fill out an application.

You will need to complete a volunteer application for any department or opportunity that interests you. Please note that some opportunities will require you to answer additional questions.

If you want to apply to the City more generally, please fill out a General Volunteer Application.

Step 4: Attend a New Volunteer Orientation

Whether you have completed your first shift as a volunteer or you want to learn more before diving in, join us during our monthly New Volunteer Orientations! A detailed schedule is available on the Engage calendar, but typically occur on the last Thursday of every month. Feel free to bring a friend, this is a great way to meet other engaged citizens in your community.

Navigating Engage#

Engage helps you manage your involvement, either as a participant or volunteer. Remember, we are available to help you navigate Engage and the application process. If you have any questions please email us at vsp@fcgov.com or call (970) 415-4245.

Meet

the

Volunteer Services Team#

The Volunteer Services Team hosts New Volunteer Orientations on the last Thursday of each month. While the orientations focus on new volunteer onboarding, we encourage anyone in our community to attend.

What to expect: We will tell the story about how volunteering emerged in Fort Collins and how the program has evolved since 1985. We will share updates about our Strategic Plan and City-wide initiatives to support our Service Enterprise culture. We will celebrate volunteer engagement, recognize outstanding programming, and host an open Q&A for any volunteer inquiries.

Visit the Engage Volunteer Services landing page to learn more.

Expanding Your Involvement#

We will ask you to fill out multiple applications throughout your time volunteering with the City. We encourage you to apply for any and all opportunities and departments that interest you. Even if you are a longtime volunteer with experience in a specific area, you may find that getting involved in other programs may broaden your engagement in our community.

Visit the Get Involved page on Engage to see what other departments need your help!
City Departments
and

Volunteer Programs#
Browse the departments and programs below. We encourage you to get engage as a Volunteer across multiple departments. When you find something that interests you, please fill out an application to learn about next steps. You may apply to more than one!
Community Programs are Powered
by

Volunteers#

These programs would cease without volunteers:
Educational programming:

Shows and exhibits:
Recreation and sports for everyone:
Stewardship and conservation:
Community support and intervention:
Special events:
City Volunteer Picnic 2022 on a Colorado summer afternoon.
Volunteer helping with small plant sale at the Gardens on Spring Creek.
Volunteer Naturalist with Natural Areas guiding a public tour.
Natural Areas volunteers at an outdoor celebration.
Volunteer greeting guests at an outdoor event.
Volunteers working together on a one-day service project during National Volunteer Week 2022.
Kiddo sharing their story about City Park, a beautiful place to gather thanks to volunteers!
Volunteer Appreciation Event at a Civic Center Park.
Volunteer organizing recycling during a one-day service project.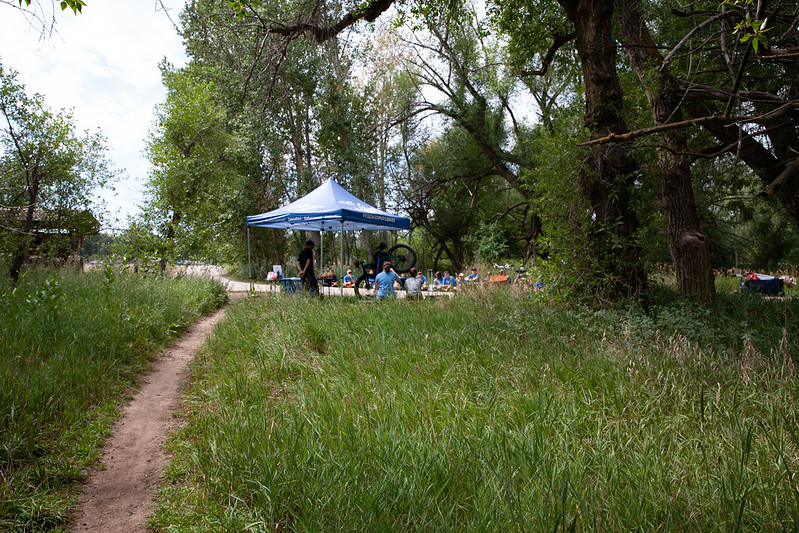 FC Moves on the Spring Creek Trail
Community Development and Neighborhood Services at Hickory Village Celebration
Volunteer with Community Development and Neighborhood Services demonstrating a "Little Shop of Physics" activity.
Asphalt painting project on Romero Street.
Volunteer Services Manager, Sue Schafer, guiding interpretive tour with kiddos and Natural Areas.
FC Moves annual event "Bike to Work (or Wherever) Day" with Transfort volunteers.
Project Hort teen volunteers at the Gardens on Spring Creek.