All Recreation Facilities Closed Through April 30
Out of an abundance of caution, and to limit the potential spread of COVID-19, the City of Fort Collins is acting on direction from state leadership and public health partners and closing all Recreation facilities.
All Recreation facilities will be closed through April 30, with no classes, programming, special events, or public access available during this time.
Participants currently registered for classes will receive notification regarding specific cancellations and refund options, when possible. Those currently registered for a Recreation class can expect a full or partial refund for all canceled classes, depending on the date and length of the class.
All Recreation passes are currently frozen. When services resume in our facilities, pass holders will receive a credit to their account that is commensurate with the amount of time facilities are closed.
For questions, please call 970-221-6655 or email cmVjcmVhdGlvbkBmY2dvdi5jb20=.
The Farm
at

Lee Martinez Park

The Farm at Lee Martinez Park has provided hands-on family fun since 1985. The Farm serves as an educational and interactive experience for Fort Collins residents and visitors.
November - March:
Wednesday - Saturday: 10 a.m.-4 p.m.; Sunday: noon-4 p.m.

April - May:
Wednesday - Saturday: 10 a.m.-5 p.m.; Sunday: noon-5 p.m.

June - August:
Tuesday - Saturday: 10 a.m.-5 p.m.; Sunday: noon-5 p.m.

September - October:
Wednesday - Saturday: 10 a.m.-5 p.m.; Sunday: noon-5 p.m.

Pony Rides
April 4-October 18: Saturdays from 11 a.m.-4 p.m.; Sundays from 1-4 p.m.
| Age | Admission |
| --- | --- |
| 2 years & above | $4 |
Pony Rides: $5 per rider*

*Lead cowpoke for up to 10 minutes. Admission to The Farm required. Call 970.221.6665 for details.
Special Hours:
Easter Eve - Facilities close at 5 p.m.
Thanksgiving Eve - Facilities close at 5 p.m.
Christmas Eve - Facilities close at 5 p.m.
Facility Closures:
New Years Day
Martin Luther King Day
Easter Day, Memorial Day
4th of July
Labor Day
Presidents Day
Thanksgiving
Christmas Eve
Christmas
New Years Eve
Farm animals
Hands-on experiences
Interactive family fun
Birthday party rentals
Museum & The Farm Store
Hayrides (schedule in advance)
Pony rides
Special events
Rental/Birthday Party Inquiry
Interested in renting space at this facility? Submit a rental inquiry using the button below.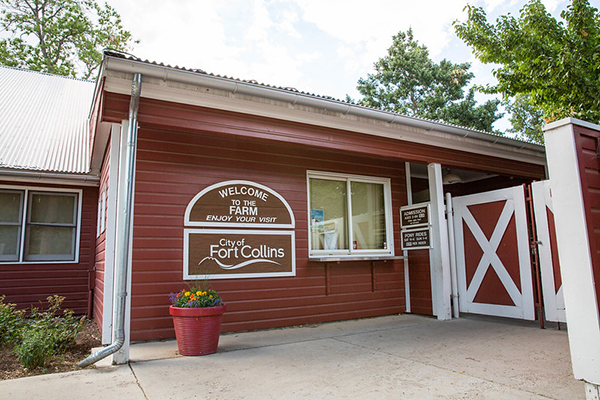 Photos
View a photo gallery of the facility.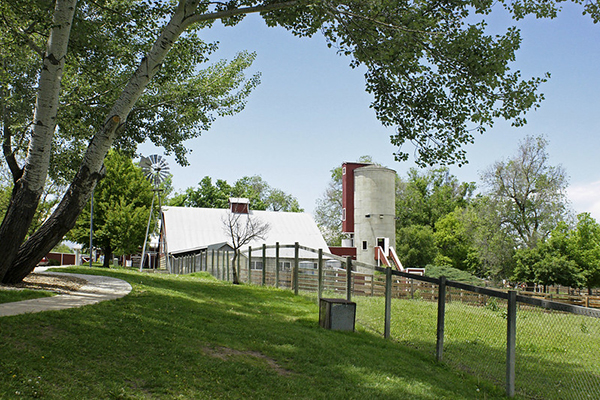 Virtual Tour
See a 360-degree tour of the facility.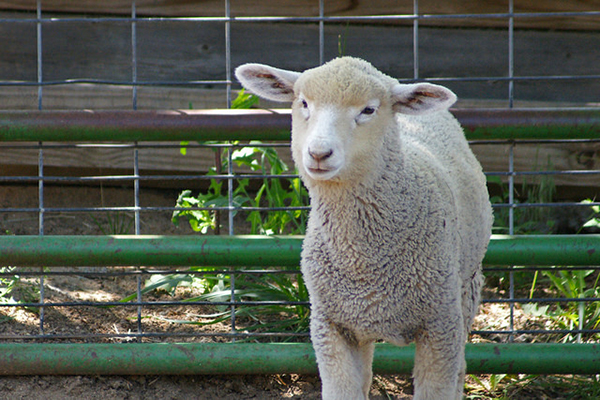 Adopt an Animal
Choose your favorite farm animal and adopt it for a year by making a tax-deductible donation. A farm "parent" receives an adoption certificate, his/her name listed at The Farm, and a poster as a "thank you."

Call 970.221.6655 or fill out the form below to adopt an animal.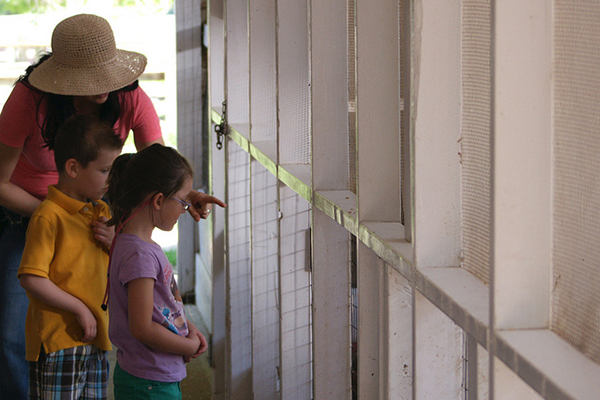 Barnyard Buddy Pass
This pass includes unlimited visits for up to 4 people a visit (additional guests ages 2-84 pay half admission) and an invitation to Santa on the Farm. Commercial and home daycare Barnyard Buddy Passes are also available.
Please call The Farm at 970.221.6665 for more information.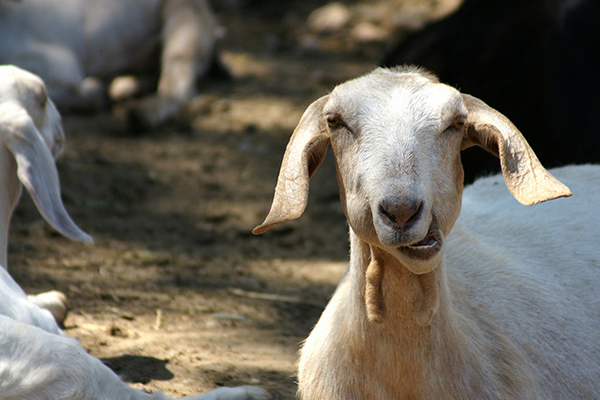 Play The Farm Game
Mooooove over Angry Birds. Explore The Farm and learn about the animals that call it home with this interactive game created by Lightsource Creative Communications. Test your "farm knowledge" and discover your inner-farmer. This game is great for kids ages 2-7 at home or in the classroom.