The Farm at Lee Martinez Park Reopening Details
The Farm at Lee Martinez Park is open with modified procedures. Limited amenities will be available, along with reduced capacities in place. Please be prepared to wait to ensure public gathering requirements are maintained.
Available Amenities:
Drop-in visits during operating hours
A one-way route through The Farm to view animals and buildings
Onsite retail store
Restrooms
Private 45-minute time slots available by reservation

Updated Procedures and Requirements:
A lot has changed in Recreation over the last couple of months due to COVID-19. Closing facilities was necessary to support the recovery of the community, and reopening is being done thoughtfully and carefully, keeping safety in the forefront.

A few changes guests can expect when visiting Recreation facilities include:

Increased cleaning, sanitation and disinfecting practices
Updated check-in procedures (signed waivers, physical distancing, credit or debit cards only, sneeze guards in place)
Reduced amenities and removal of gym and yoga mats, balls, dumbbells and other personal exercise equipment
Modified schedules and offerings

Please review the Recreation Reopening Guide for additional information.
Modified Hours:
Wednesday - Saturday: 11 a.m.-3 p.m.
Sunday: Noon-4 p.m.
| Age | Admission |
| --- | --- |
| 2 years & above | $4 |
Pony Rides: $5 per rider*

*Lead cowpoke for up to 10 minutes. Admission to The Farm required. Call 970.221.6665 for details.
Special Hours:
Easter Eve - Facilities close at 5 p.m.
Thanksgiving Eve - Facilities close at 5 p.m.
Christmas Eve - Facilities close at 5 p.m.
Facility Closures:
New Years Day
Martin Luther King Day
Presidents Day
Easter
Memorial Day
4th of July
Labor Day
Thanksgiving
Day After Thanksgiving
Christmas Eve
Christmas
New Years Eve
Farm animals
Hands-on experiences
Interactive family fun
Birthday party rentals
Museum & The Farm Store
Hayrides (schedule in advance)
Pony rides
Special events
The Farm Online Pop Up Store
Pop Up Store Protocol

The Farm inventory is limited, orders will be filled on a first come first serve basis. Minimum order of $5, all prices include tax. Proper safety precautions will be taken at all times; Farm staff will be wearing PPE while gathering and putting orders together, safe distancing protocol will be in place for curbside pick up.
Browse our inventory and email your purchase list along with your contact information to YmJyb3duZWxsQGZjZ292LmNvbQ==.
Farm staff will call to confirm your order and collect payment.
Upon receipt of payment, your order will be available for curbside pick up on Friday of the week your order was placed. Instructions for how to pick up your order will be shared with you via phone/email.
*Bandanas may be added to any order for $1.50 each. Colors vary. Inquire when placing your order.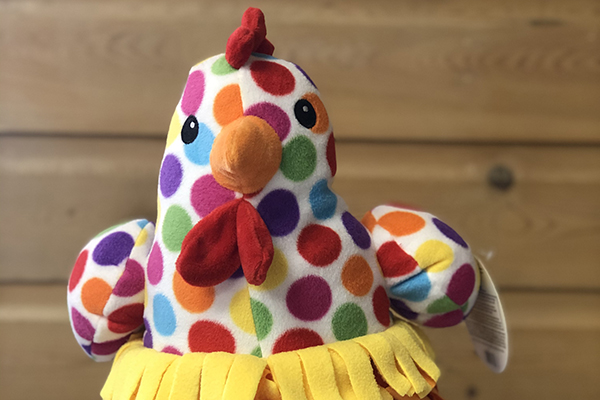 Dotty Chicken, $20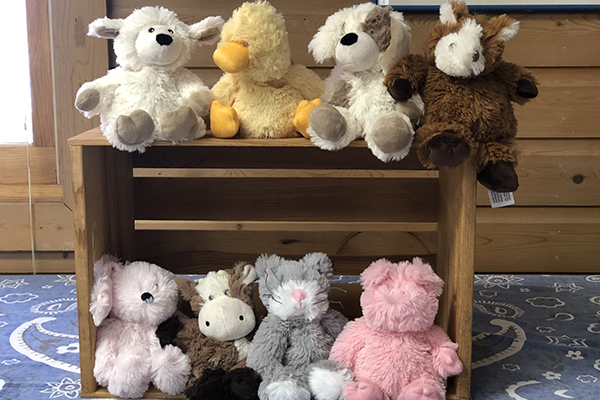 Little Warmies, $10.75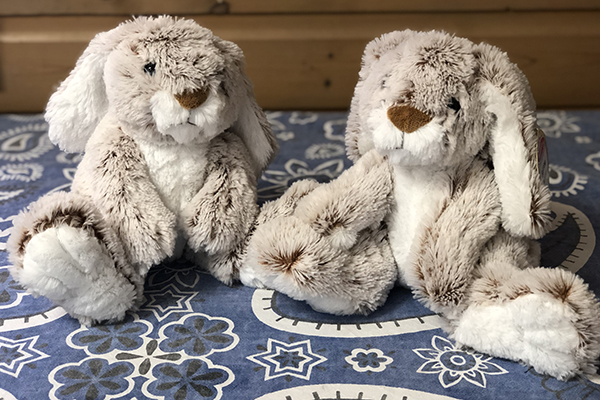 Burrow Bunny, $16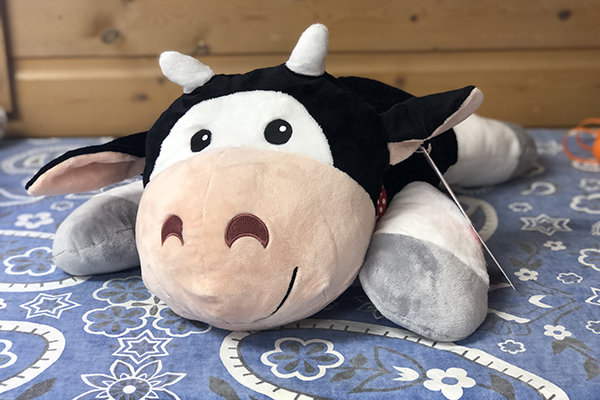 Giant Cow, $21.50
Large Warmies, $21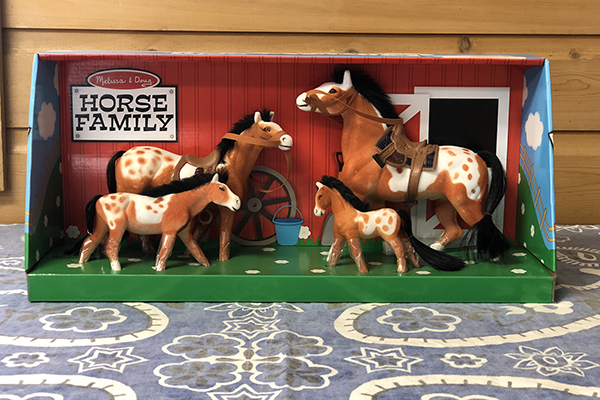 Horse Family, $26.50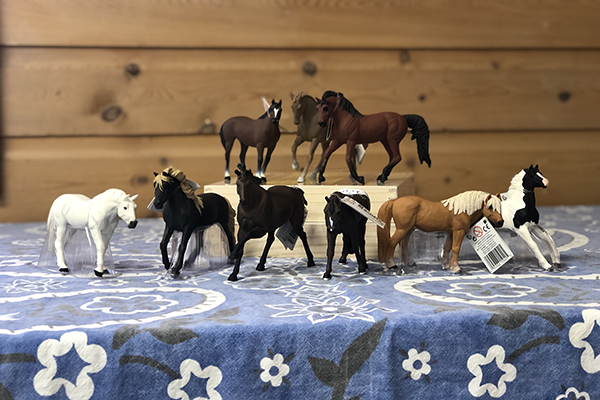 Plastic Horse Figurines, $5.50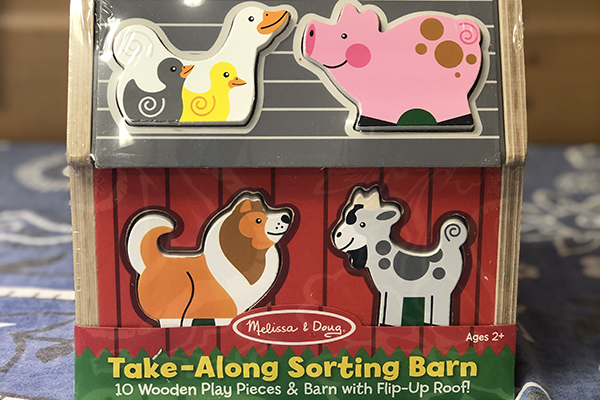 Take Along Sorting Barn, $21.50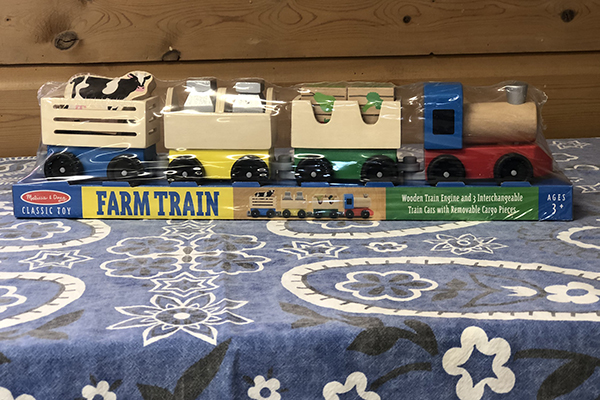 Farm Train, $21.50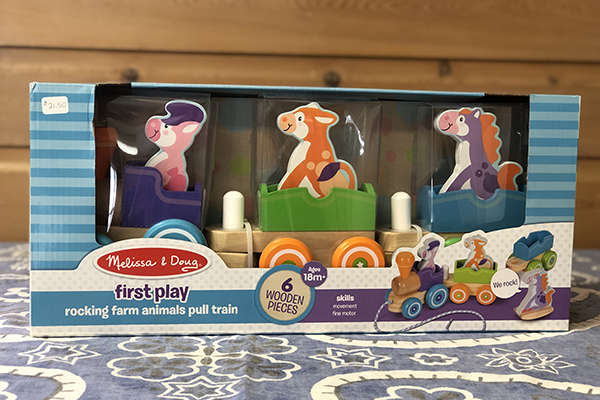 First Play Train, $21.50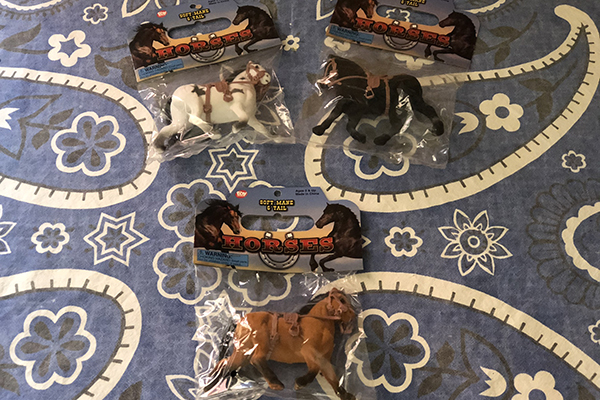 Flocked Pony, $3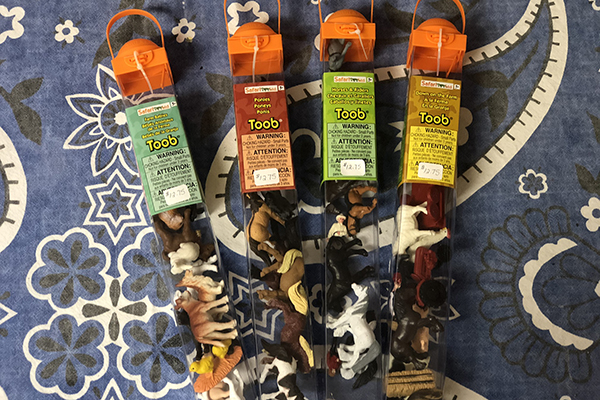 Farm Animals, $12.75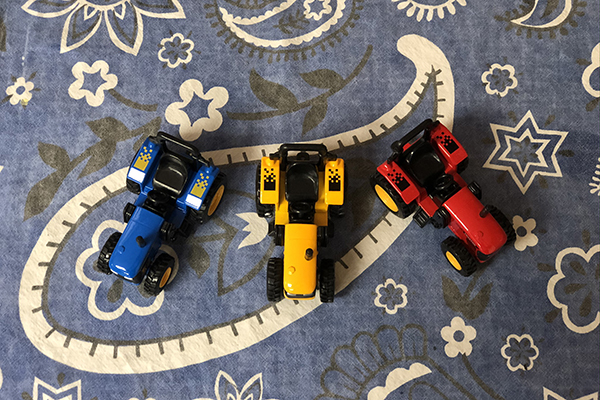 Pull back Tractors, $5.75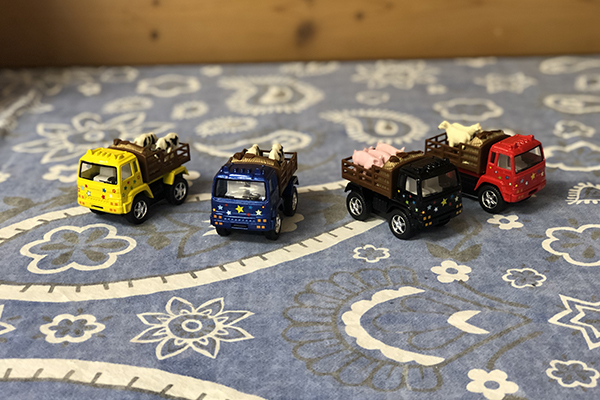 Pull back Trucks, $5.75
Farm & Tractor Play Set, $32.25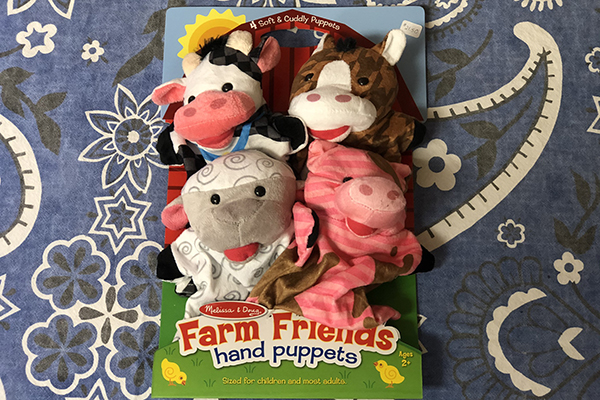 Hand Puppets, $21.50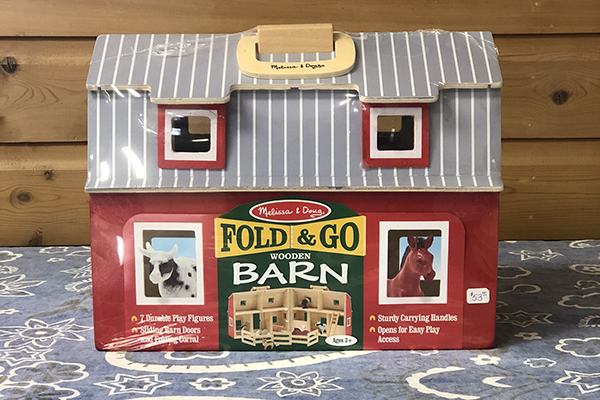 Fold & Go Wooden Barn, $53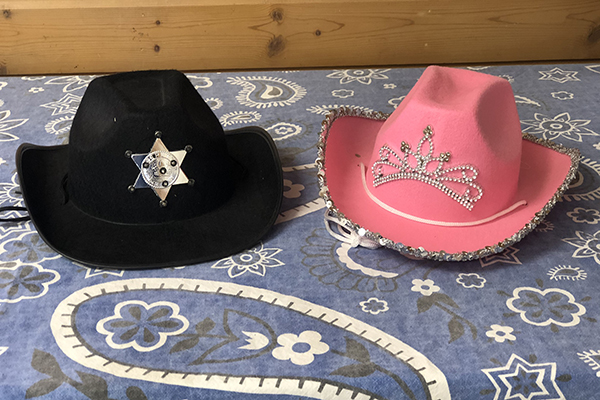 Pink & Black Hats, $7.50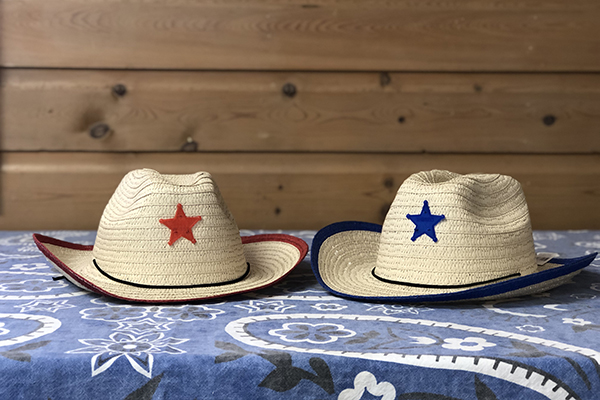 Straw Hat, $3.50
Farm Magnets, $13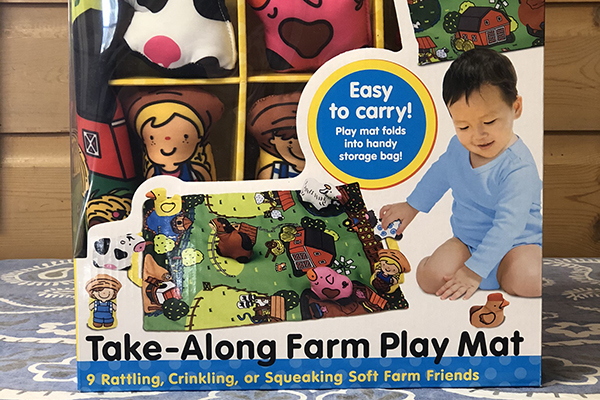 Farm Play Mat, $25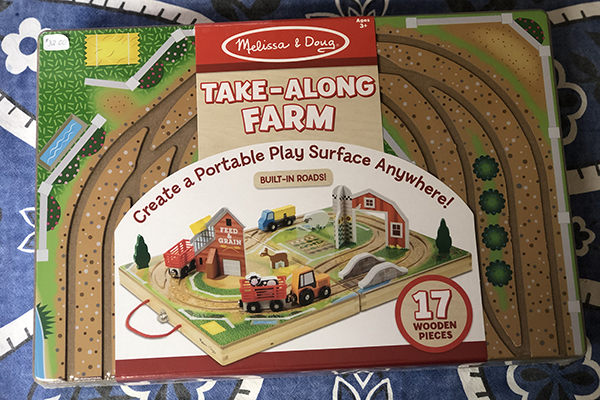 Take Along Farm Play Surface, $32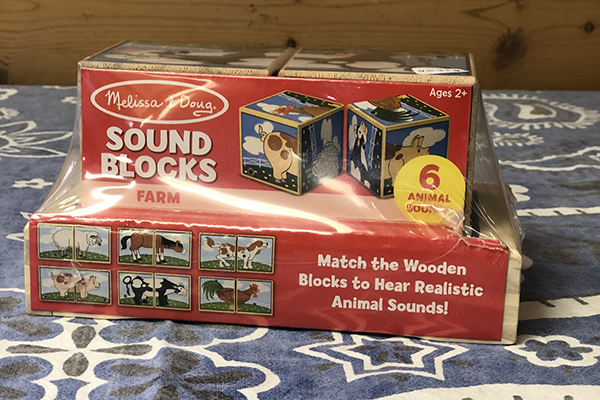 Sound Blocks, $13.50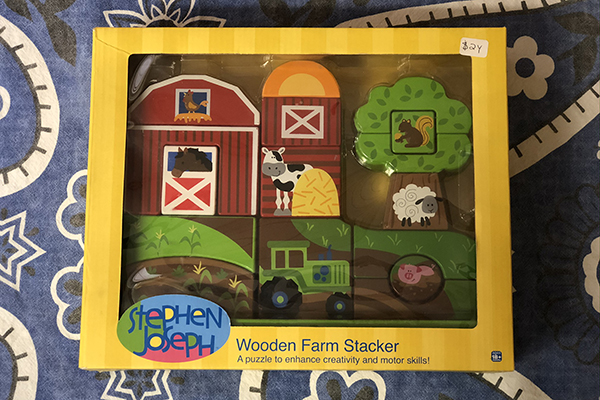 Wooden Farm Stacker, $24
Horse Care & Horse Show, $32.25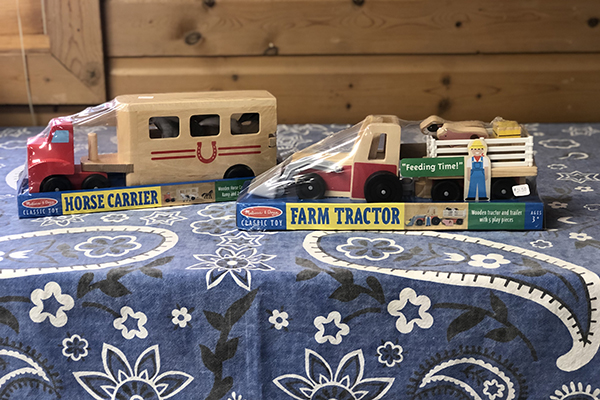 Horse Carrier & Farm Tractor, $21.50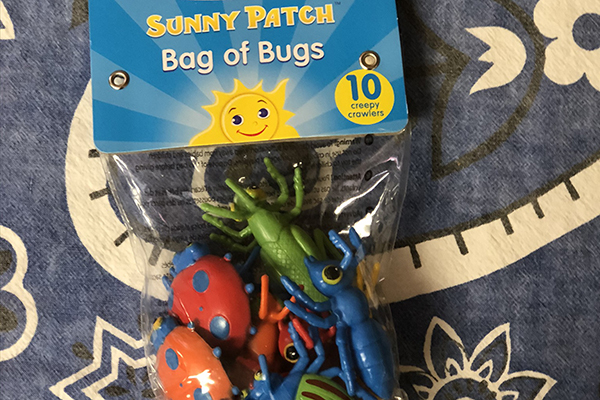 Bag of Bugs, $7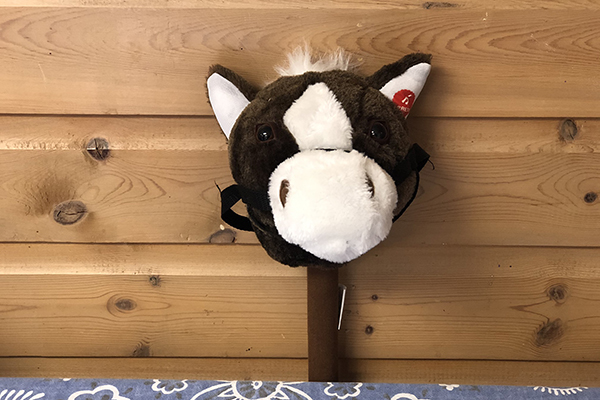 Stick Horse, $12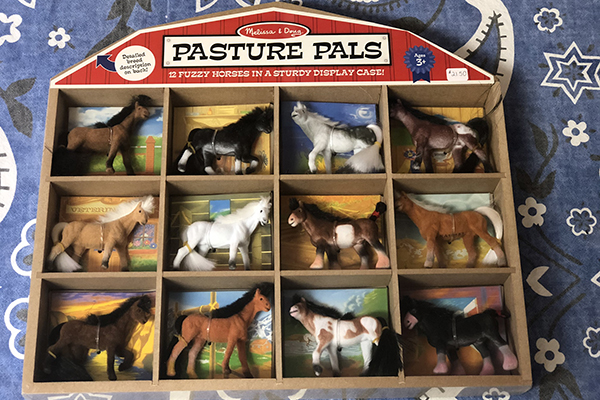 Pasture Pals, $21.50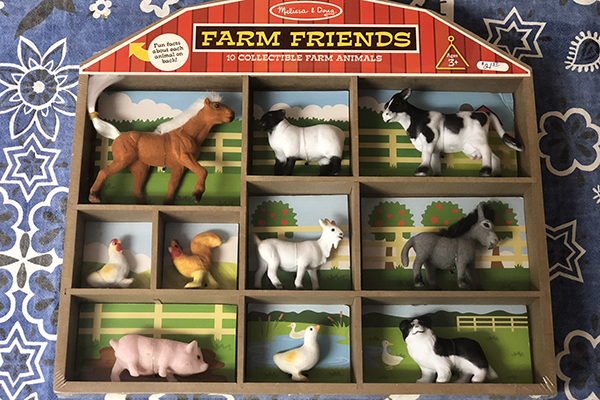 Farm Friends, $21.50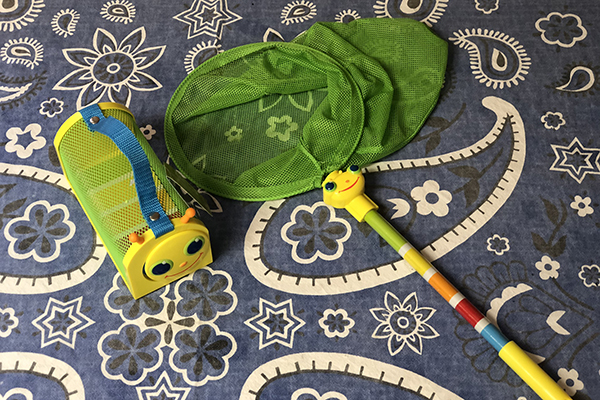 Bug House, $11 and Bug Net $8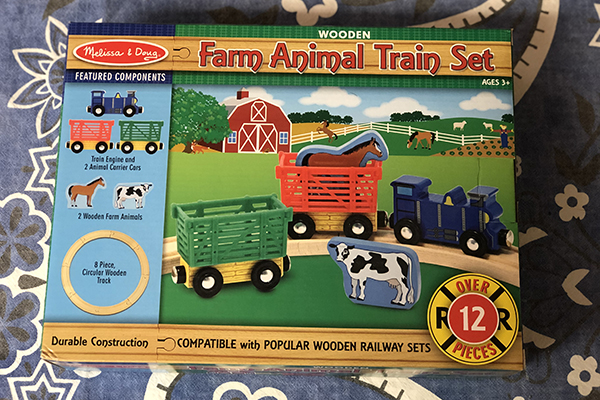 Farm Animal Train Set, $21.50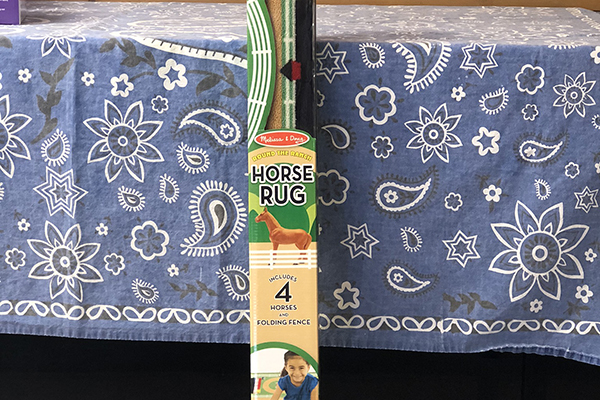 Horse Rug, $32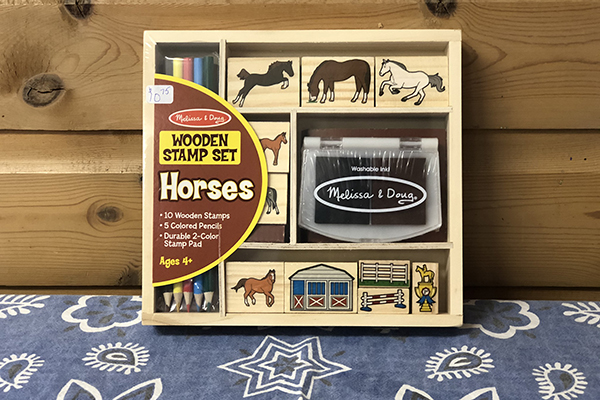 Horse Stamp Set, $10.75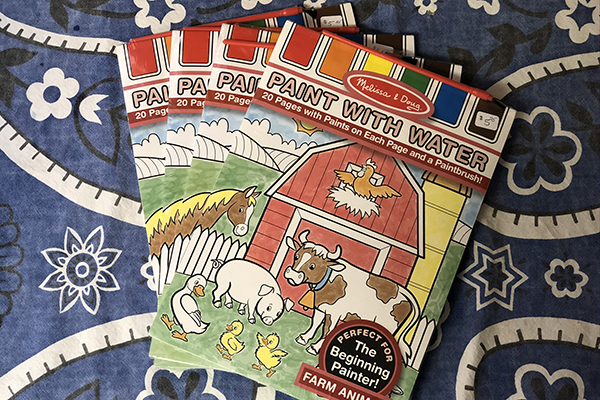 Paint with Water Book, $5.25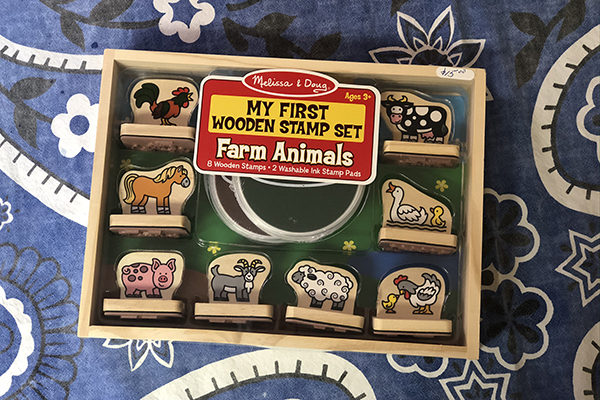 Farm Animal Stamps, $15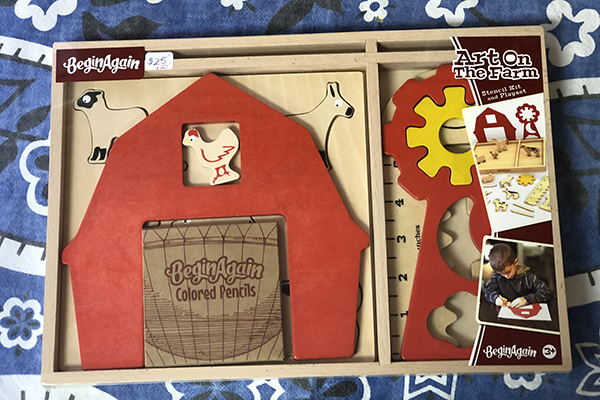 Art on the Farm, $20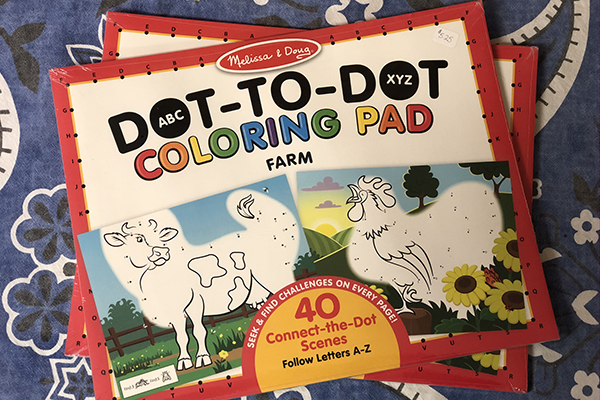 Dot-To-Dot Coloring Pad, $5.25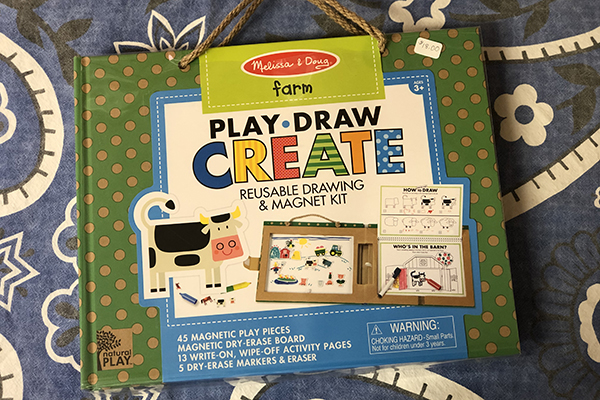 Drawing & Magnet Kit, $18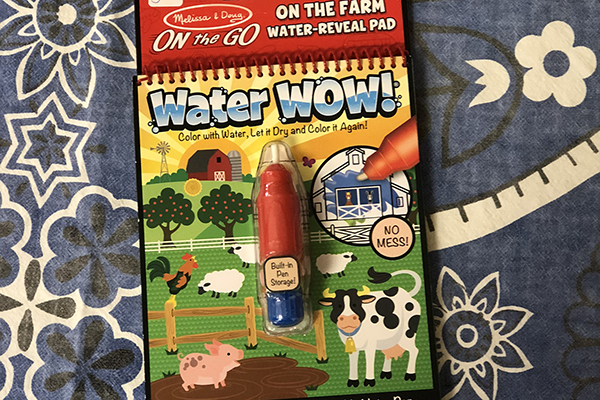 Water Wow, $5.25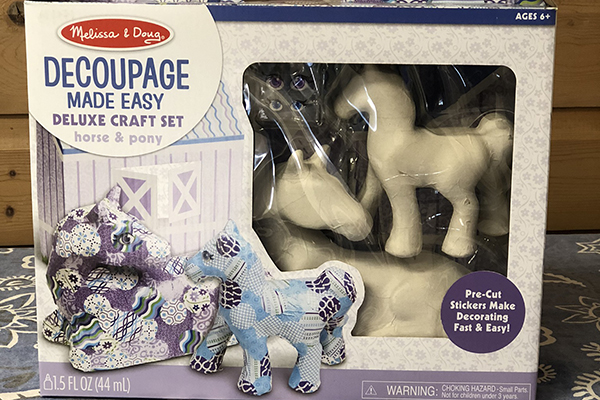 Decoupage Horse Craft Set, $21.50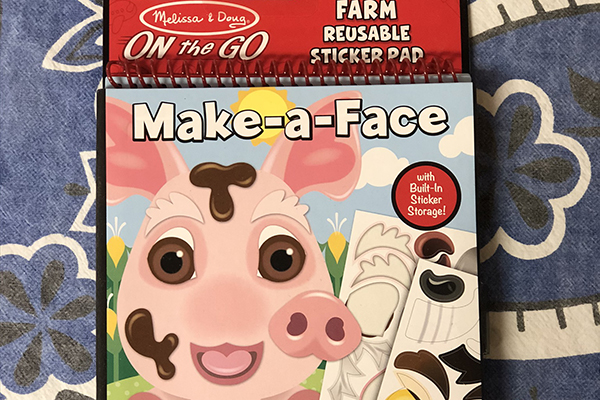 Make-a-Face Sticker Set, $5.25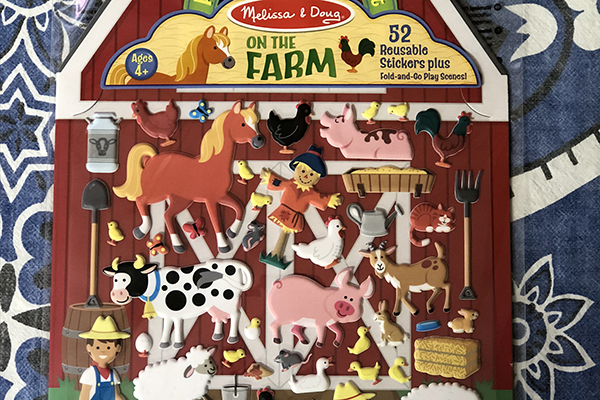 Puffy Sticker Set, $5.25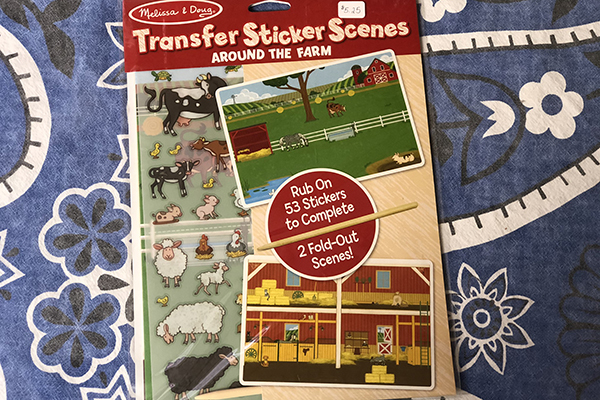 Transfer Stickers, $5.25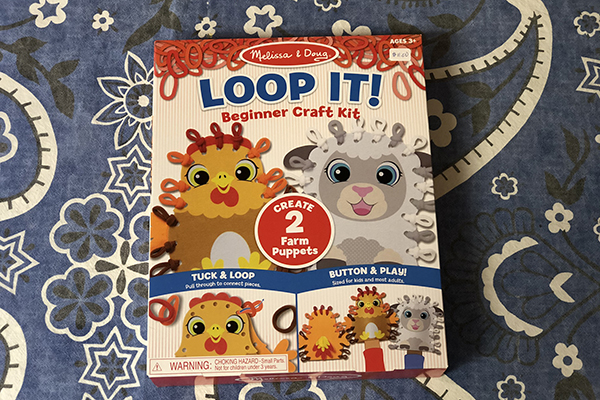 Loop It, $11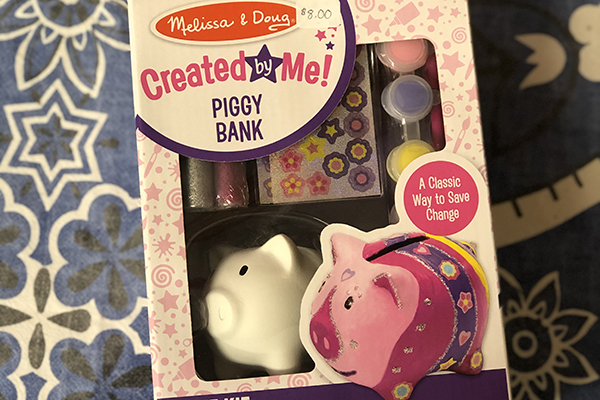 Created by Me Piggy Bank, $8
Created by Me Duck, $7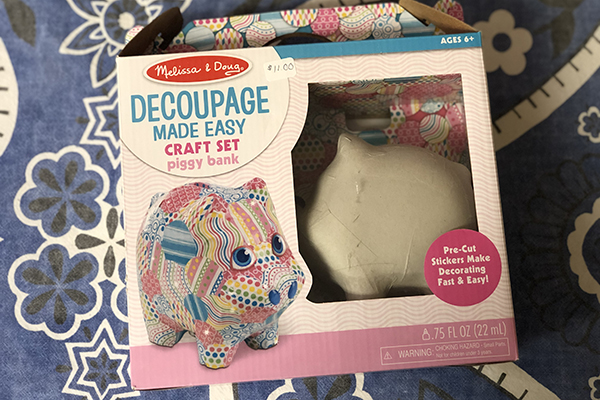 Decoupage Piggy Bank, $11
Horse Figurine Paint Set, $8.50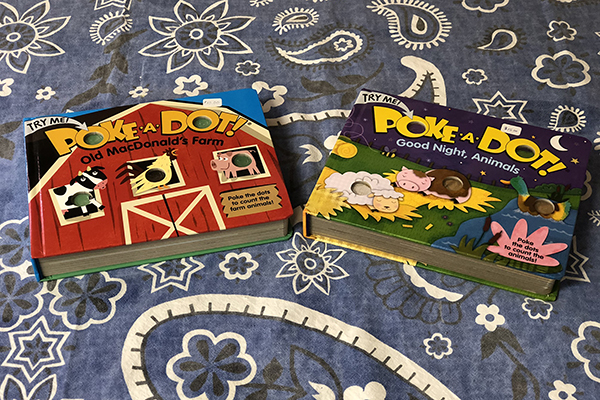 Poke A Dot Books, $15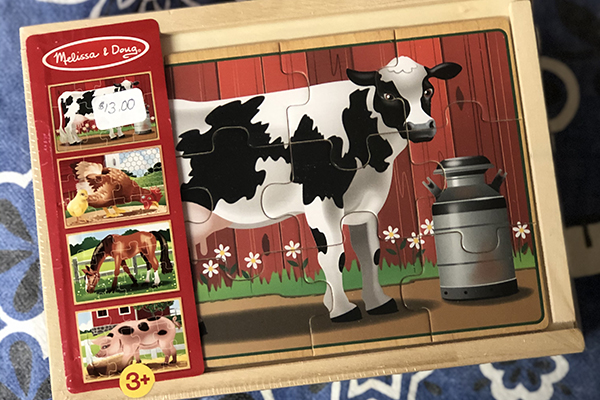 Cow Puzzle, $13
Sound Puzzle, $15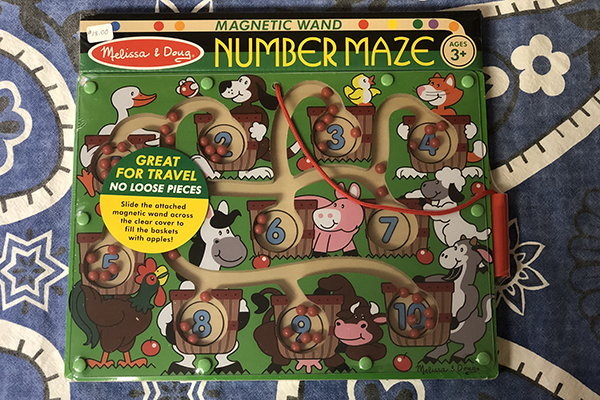 Number Maze, $18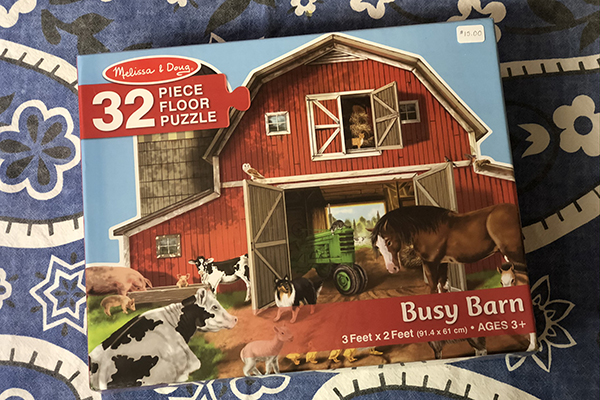 Busy Barn Floor Puzzle, $15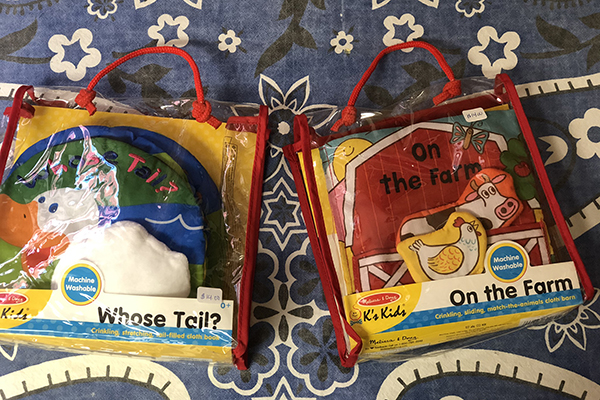 Washable Books, $14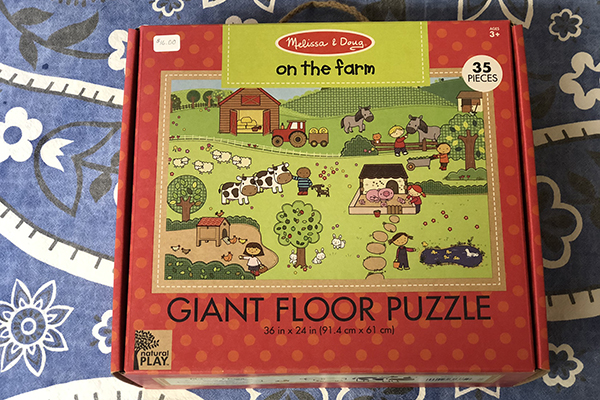 Giant Floor Puzzle, $16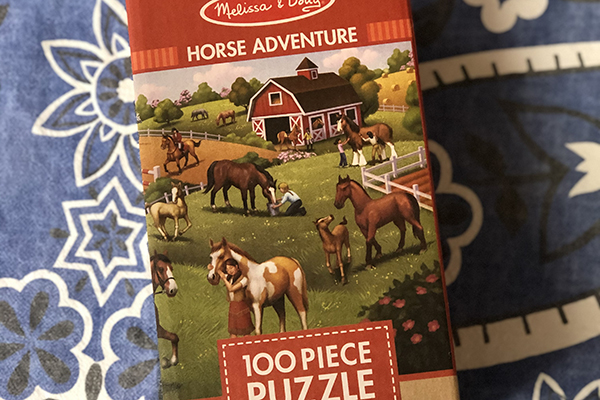 Horse Adventure Puzzle, $11
Begin Again Chicken Puzzle, $12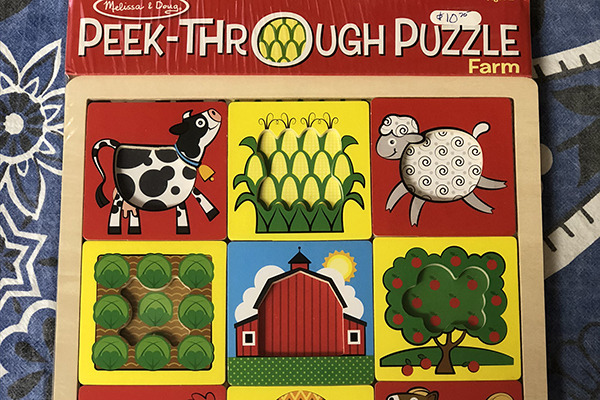 Peek Through Puzzle, $10.75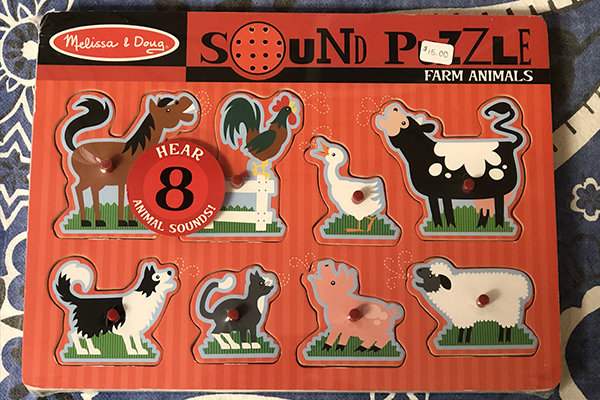 Sound Puzzle, $15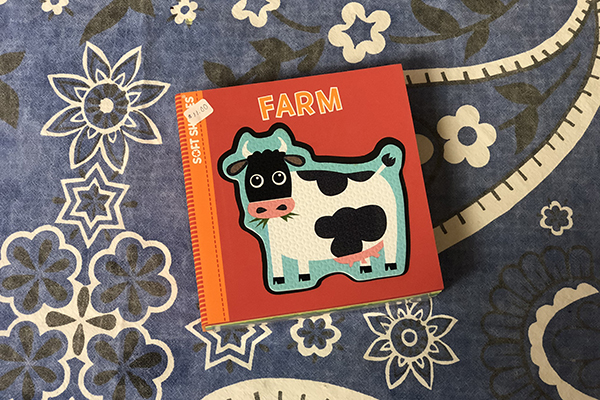 Farm Soft Book Puzzle, $11
The Farm
at

Lee Martinez Park

The Farm at Lee Martinez Park has provided hands-on family fun since 1985. The Farm serves as an educational and interactive experience for Fort Collins residents and visitors.
Rental/Birthday Party Inquiry
Interested in renting space at this facility? Submit a rental inquiry using the button below.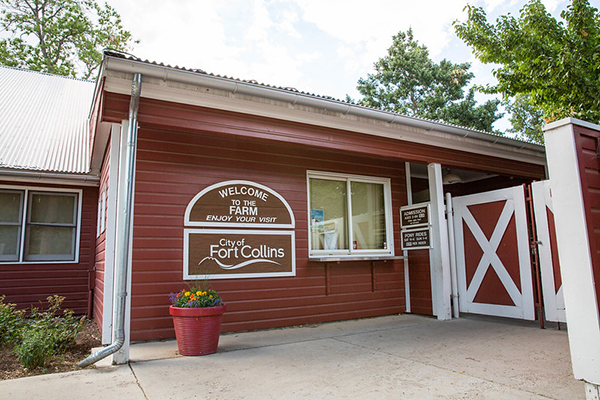 Photos
View a photo gallery of the facility.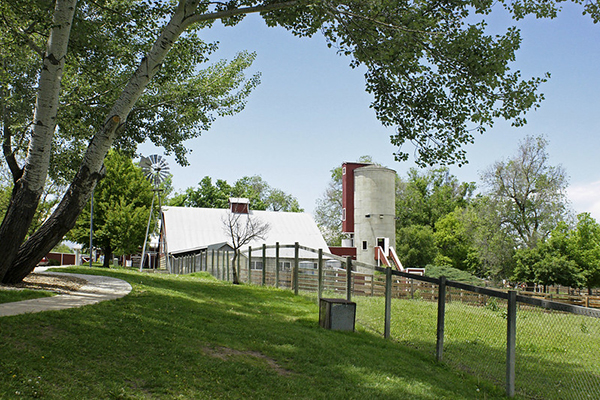 Virtual Tour
See a 360-degree tour of the facility.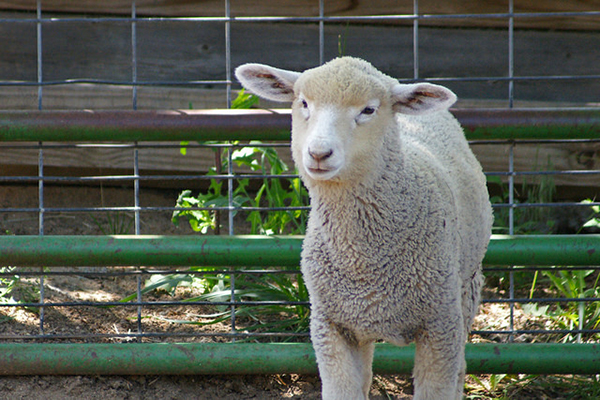 Adopt an Animal
Choose your favorite farm animal and adopt it for a year by making a tax-deductible donation. A farm "parent" receives an adoption certificate, his/her name listed at The Farm, and a poster as a "thank you."

Call 970.221.6655 or fill out the form below to adopt an animal.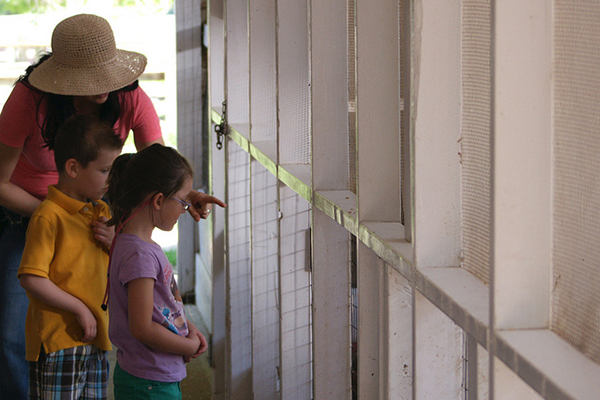 Barnyard Buddy Pass
This pass includes unlimited visits for up to 4 people a visit (additional guests ages 2-84 pay half admission) and an invitation to Santa on the Farm. Commercial and home daycare Barnyard Buddy Passes are also available.
Please call The Farm at 970.221.6665 for more information.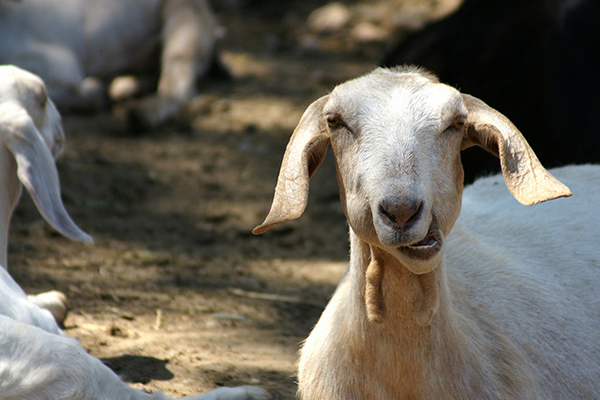 Play The Farm Game
Mooooove over Angry Birds. Explore The Farm and learn about the animals that call it home with this interactive game created by Lightsource Creative Communications. Test your "farm knowledge" and discover your inner-farmer. This game is great for kids ages 2-7 at home or in the classroom.