Adopt
A

Neighbor Program Expansion
We are in a unique and uncertain time, but we are in it together. The coronavirus situation puts some of our friends, families and neighbors at greater risk. Yet, with all the uncertainty, we have the chance to show the world that Fort Collins is a truly exceptional community that rises up to help one another.

The City is seeking healthy volunteers to assist with services to our vulnerable populations. We are launching an expansion of the Adopt A Neighbor program to pair volunteers with neighbors in need during the current pandemic. Volunteers will assist neighbors who are vulnerable to COVID-19 with regular tasks, such as grocery shopping and delivery, picking up medications, driveway shoveling, and outdoor pet care/dog walking. Specific needs and schedules will vary and need to be coordinated by the volunteer and neighbor they are paired with for the program.
Get Help During the COVID-19 Crisis
Fill out the form below to request help from a neighbor volunteer through this uniquely challenging time. Responses are confidential. We are looking for neighbors in Fort Collins and the surrounding Growth Management Area who are vulnerable to COVID-19 and need assistance with regular tasks. You will be paired with a volunteer in your community! Tasks may include, but are not limited to: grocery shopping and delivery, driveway shoveling, outdoor pet care/dog walking, and more. You will:
Be connected with a neighbor who wants to help and is background checked and trained by the City of Fort Collins on COVID-19 safety.
Develop a list of tasks that would help you be more comfortable to be completed by the volunteer neighbor.
Assign volunteer neighbor errands or tasks to help you.
Fill out the form here to be put on a list to receive help: https://www.surveygizmo.com/s3/5510226/Adopt-A-Neighbor-Request-Form If you need assistance, you can call 970-416-8000
Llene este formulario para que se le ponga en una lista para recibir ayuda: https://www.surveygizmo.com/s3/5516702/Respuesta-al-COVID-19
970-416-8001
Those new to the Adopt A Neighbor program likely have questions, both from a volunteer perspective and a neighbor perspective. Answers to many of those frequently asked questions can be found in the document below:
Programa de expansión - Adopta a un Vecino
Are you
a

Business looking

to

help during this time?

Businesses also have an opportunity to help by:
Adopting a neighbor by using the same process above.
Donating items to neighbors in need.
Donating directly to this effort. Your financial support allows FC Volunteers to provide high-quality, meaningful experiences to the thousands of your neighbors who give their time. Charitable gifts to FC Volunteers are tax-deductible, and every dollar makes a difference.
Please contact Diane Ernst for more information, ZGVybnN0QGZjZ292LmNvbQ==
Additional Resources
Volunteers are in a unique position to make a huge impact right now! Volunteers are needed all over the state to help our communities. Many non-profit organizations that rely on volunteers are in need because their regular volunteers may need to stay home. Please check out these resources to find a good fit you.
Help Colorado Now Spark the Change Colorado is a resource for volunteer opportunities statewide
United Way 211 is a local resource for helping non-profits find volunteers.
A Little Help is another way to help your neighbors!
Healthy Homes DIY Home Assessment
Senior Access Points A resource for seniors in Larimer County
Connect Seniors to Technology Partnerships for an Age Friendly Community
Great communities don't just happen, they're made. More than 10,000 people a year volunteer for the City of Fort Collins. Volunteers are an essential part of what makes Fort Collins a great place to live, work and play.

Last year volunteers donated over 153,000 hours to our City. From Earth Day to the grand opening of the Whitewater Park, from Adaptive Recreation to Neighborhood Night Out—volunteers make it possible!

Your financial support allows FC Volunteers to provide high-quality, meaningful experiences to the thousands of your neighbors who give their time.
Take Our Volunteer Quiz
Want to volunteer for the City but aren't quite sure where to start? Take our Volunteer Personality Quiz to find out which opportunities best match your interests.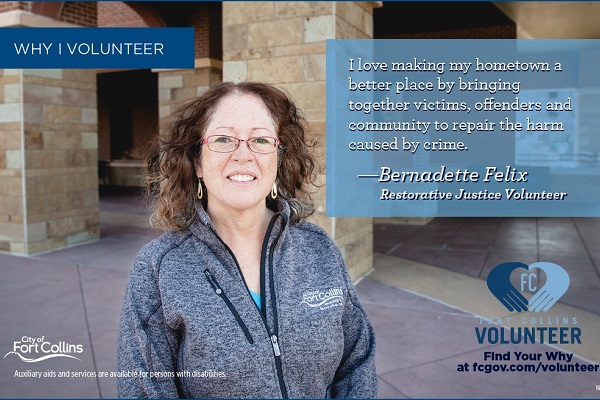 Restorative Justice
Every year our volunteers donate thousands of hours to work with program participants to help them understand the ripple effect created by their crime. Volunteer to participate in community conferences for youth who commit offenses and the victims of their crimes. Volunteer Description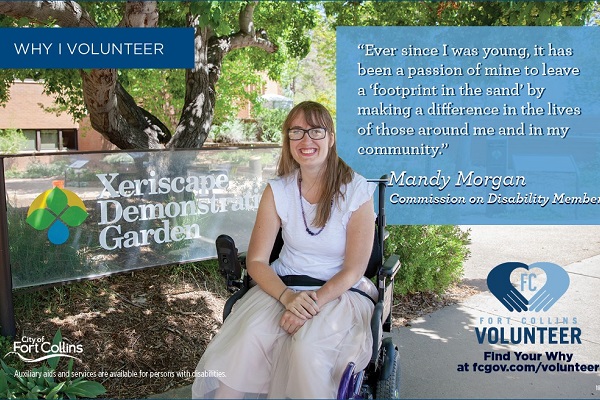 Boards & Commissions
Serve a term on one of the City's 27 Boards & Commissions to inform and advise City Council. Board or
commission service provides you with a valuable opportunity for genuine public service. The focus areas and specific duties of each board and commission vary widely. Volunteer Description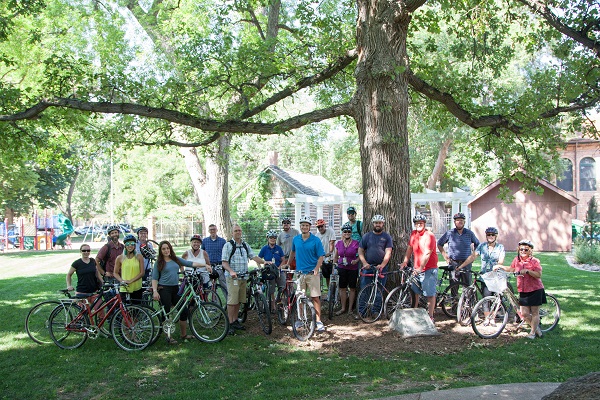 See All Opportunities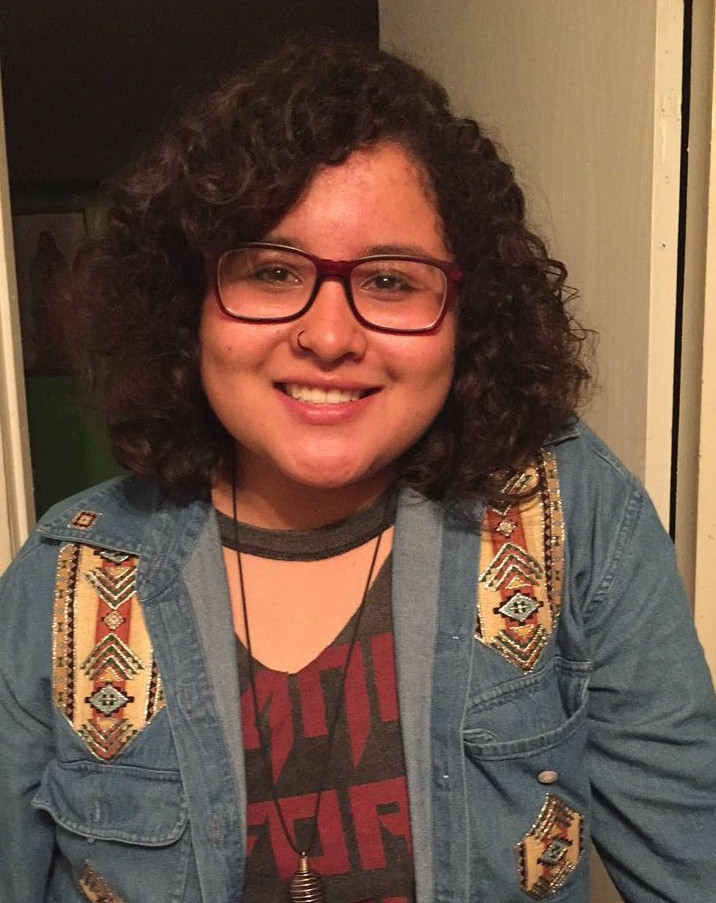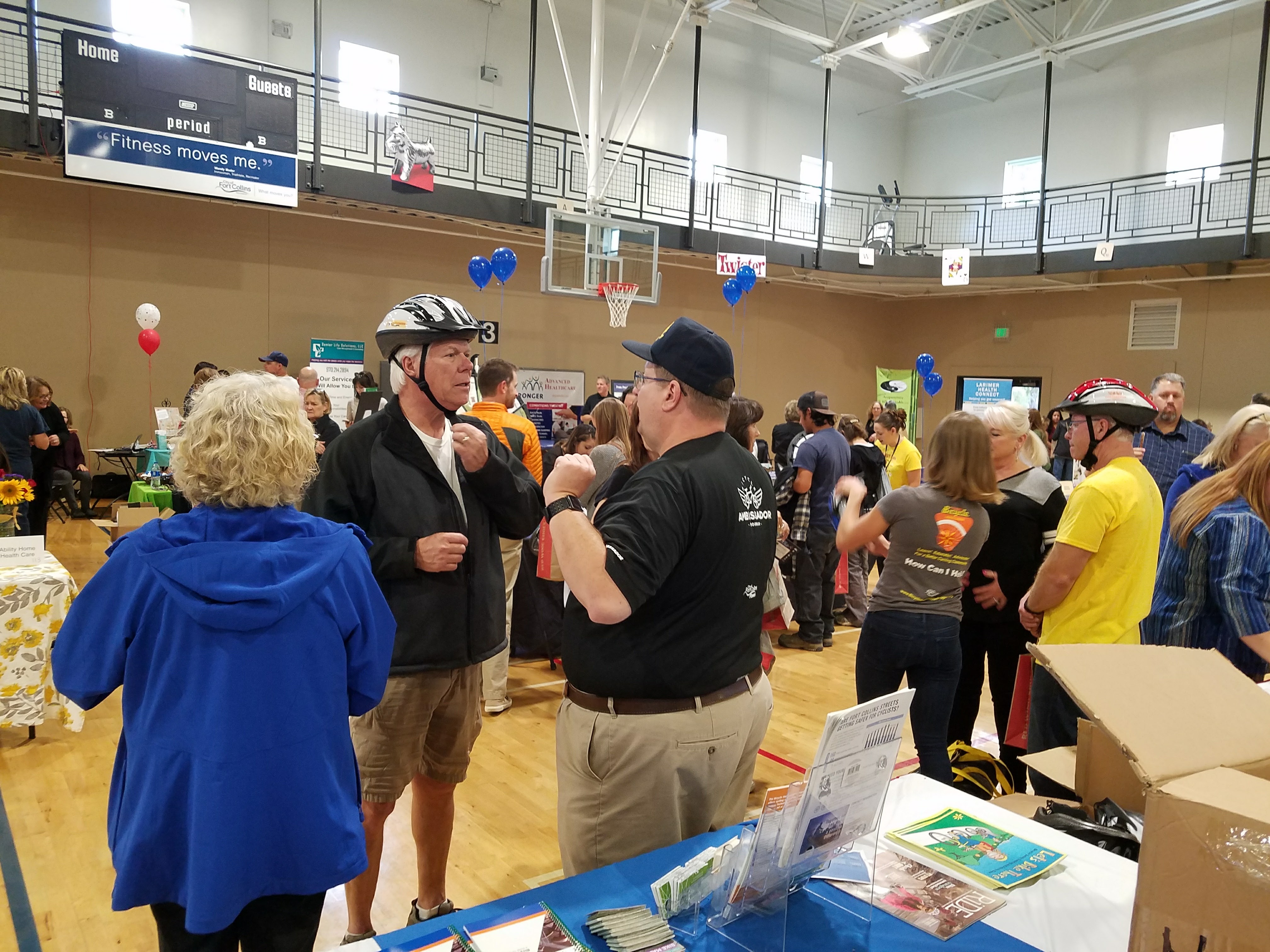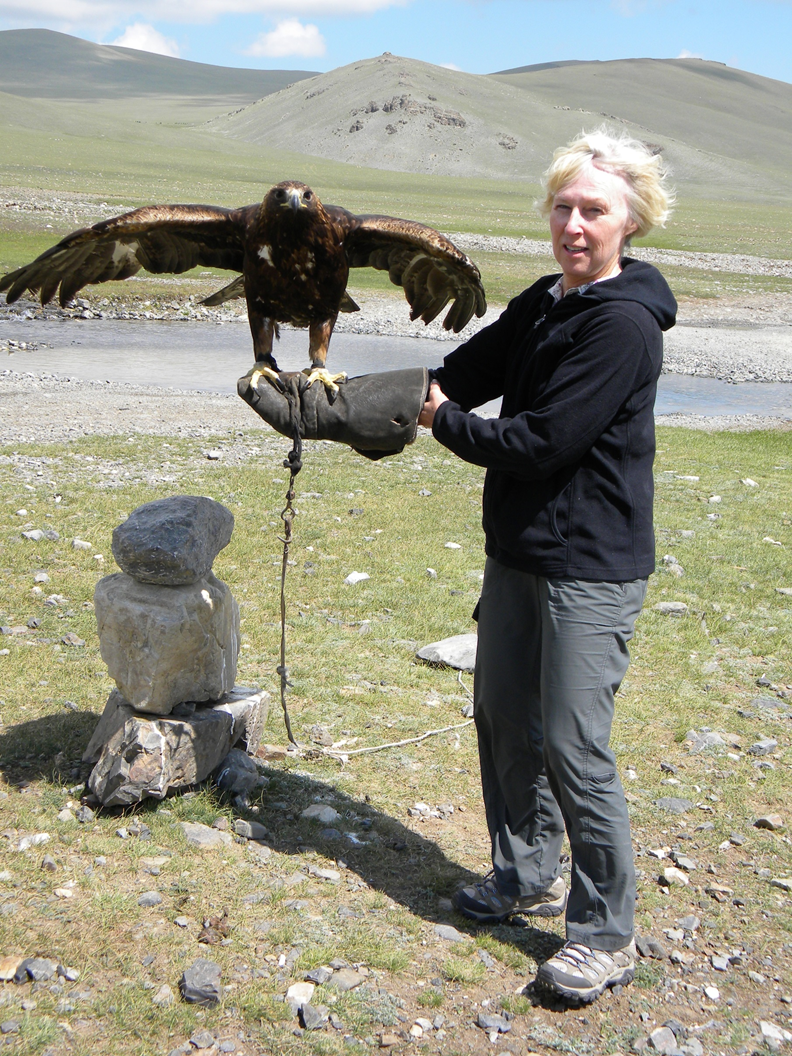 Are you already a volunteer and need to log hours or browse opportunities?
Need
a

Volunteer Project?

FC Volunteers contribute over 150,000 per year with an annual economic impact of $3.9 million for our City. Almost 11,000 people volunteered for the City of Fort Collins in 2019. The top three departments for volunteer hours include Recreation, Police Service and Parks.