City Park Pool Closed Remainder of 6/2
Due to rainy weather, City Park Pool will be closed for the remainder of the day today, Friday, June 2.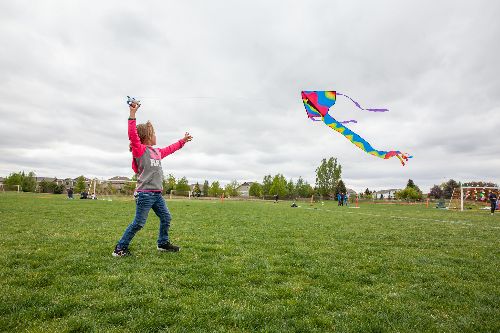 Date: Sunday, April 23 l 10 a.m.-2 p.m.
Location: Twin Silo Community Park
Parking: Parking is available at Fossil Ridge High School and ADA parking is available near the entrance to Twin Silo Community Park
Cost: Free!
Kids in the Park encourages kids of all ages to get outside and play! At this City of Fort Collins annual event, community members learn about exciting recreation activities, play in the park, dance to live music, enjoy snacks from local food trucks, and of course, fly kites.
Activities#
Live Music by Crescent City Connection (10:30 a.m.-1:30 p.m. with a break at noon)
Cheer Performances (begins at noon)
Giant Bubbles
Kite Flying
Bike Rodeo with Safe Routes to School
Tennis Demonstrations
Skyhawks Sports
Inflatable Obstacle Course
Climbing Wall
Recreation Activities, and more!
Food Trucks#
Backyard Bird Chicken & Donuts
Ba-Nom-a-Nom
Bedrock BBQ
Fork Yeah
Hoopers Mini Donuts
Kona Ice
Konjo Ethiopian Coffee
Momma Perez Burritos
The Waffle Lab Fort Collins
Umami Mobile Eatery
Map of event.
*Parking is available at Fossil Ridge High School (at the top of the map) and ADA parking is available near the entrance to Twin Silo Community Park