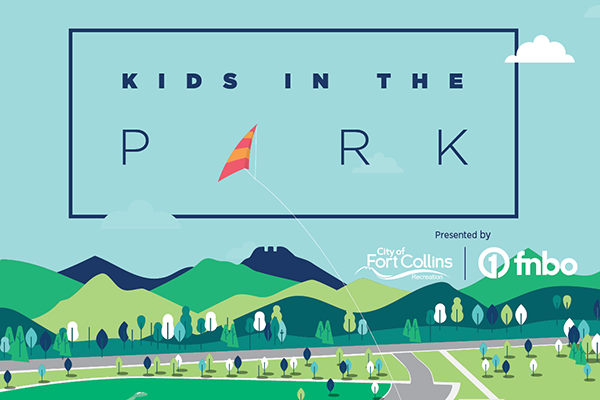 Date: Sunday, April 24 l 10 a.m.-2 p.m.
Location: Twin Silo Community Park
Parking: Parking is available at Fossil Ridge High School and ADA parking is available near the entrance to Twin Silo
Cost: Free!
Kids in the Park, formerly Kites in the Park, encourages kids of all ages to get outside and play. At this City of Fort Collins annual event, community members learn about exciting recreation activities, play in the park, dance to live music, enjoy snacks from local food trucks, and of course, fly kites.
FNBO (First National Bank) will once again provide free kite-making kits so that children can decorate their own kites. Kites are available on a first-come, first-served basis.
Activities#
SWAT Team Bearcat
Fire Truck
Utilities Bucket Truck
Live Music (Choice City 7, 11 a.m. – 1 p.m.)
Mobile Covid-19 Vaccine Clinic with Larimer County
Climbing Wall
Inflatable Obstacle Course
Giant Bubbles
Kite Flying
Bike Rodeo (Safe Routes to School)
Tennis Demonstrations
Dance Performances (10:15 a.m.)
SNAG Golf
Skyhawks Sports
Farm Photo Booth
Recreation Activities, and more!
Thank you
to

our sponsors!#