Community Mediation Program#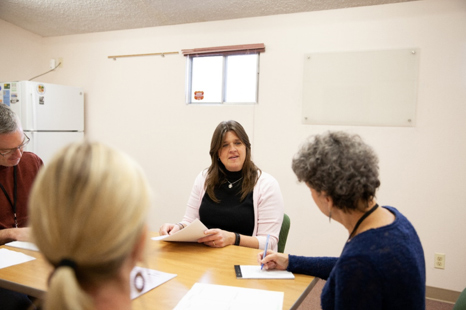 The City provides a free and confidential Community Mediation Program to help Fort Collins residents in conflict. Mediation is a dispute resolution process that is an alternative to hiring lawyers, going to court, calling enforcement agencies, or allowing the conflict to escalate. The Program provides a team of professionally trained volunteer mediators to guide the process and help people resolve the conflict in a civil and respectful way.
City staff will determine if your situation is appropriate for mediation; in most cases, participation in mediation is voluntary.
Benefits of doing mediation are:
Reduce or eliminate stress
Be treated respectfully in a safe environment
Resolve current conflict and help avoid future conflicts
Create a mutually beneficial solution
Free and confidential service
Avoid lawyers and court costs
The City's Community Mediation Program can help Fort Collins residents in the following areas:

Landlord/tenant (security deposits, leases, etc.)
Neighbor (noise, pets, parking, etc.)
Property maintenance (fences, trees, weeds, etc.)
Roommates or housemates
HOAs
Animal control tickets referred by Municipal Court

While private mediators can help address almost any type of conflict, the City's program does not offer divorce or child support mediation. If you're not sure if your specific situation will qualify, contact us and ask!

Everyone is able to share their side of the story, brainstorm various options, and suggest workable solutions. The process allows you to actively create a long-term solution that works for everyone involved.

Mediators are neutral third parties who do not take sides & do not advocate for one side or the other. Also, mediators cannot give legal advice. They listen, reflect back what they're hearing each side say, and help keep the conversation civil and productive. If you reach an agreement, the mediators will type up the terms of the agreement for all parties to sign.

We schedule mediation sessions for a 2-hour block of time either in-person in a safe, neutral City meeting room or online at a time that works for both you and the other involved people.

The attendees will be three volunteer mediators, you, any other involved people, and any pre-approved support persons.

Call the Mediation Program at 970-224-6022, email us at mediation@fcgov.com, or use the online link below.

Once the referral is received, City staff will review to see if your case is eligible for mediation. If eligible, you'll be charged a mediation fee and receive instructions for next steps.