The City
of

Fort Collins Volunteer Services Program#
If you are a new or prospective City of Fort Collins volunteer...
Please visit the Engage website. You will need to Sign Up to create a profile.
After you Sign Up you may complete a volunteer application for any department or opportunity that interests you. Please note that some opportunities will require you to answer additional questions.
Browse the departments and programs below. You may apply to more than one!
City Departments
and

Volunteer Programs#
Community Programs are Powered
by

Volunteers#

The vision for volunteer engagement success is to, "Strengthen the Fort Collins community by activating volunteerism guided by stewardship, inclusion, and impact." Thank you for Engaging your passion and talents to create an amazing and accessible community. These programs would cease without volunteers:
Educational programming:

Shows and exhibits:
Recreation and sports for everyone:
Stewardship and conservation:
Community support and intervention:
Special events:
City Volunteer Picnic 2022 on a Colorado summer afternoon.
Volunteer helping with small plant sale at the Gardens on Spring Creek.
Volunteer Naturalist with Natural Areas guiding a public tour.
Natural Areas volunteers at an outdoor celebration.
Volunteer greeting guests at an outdoor event.
Volunteers working together on a one-day service project during National Volunteer Week 2022.
Kiddo sharing their story about City Park, a beautiful place to gather thanks to volunteers!
Volunteer Appreciation Event at a Civic Center Park.
Volunteer organizing recycling during a one-day service project.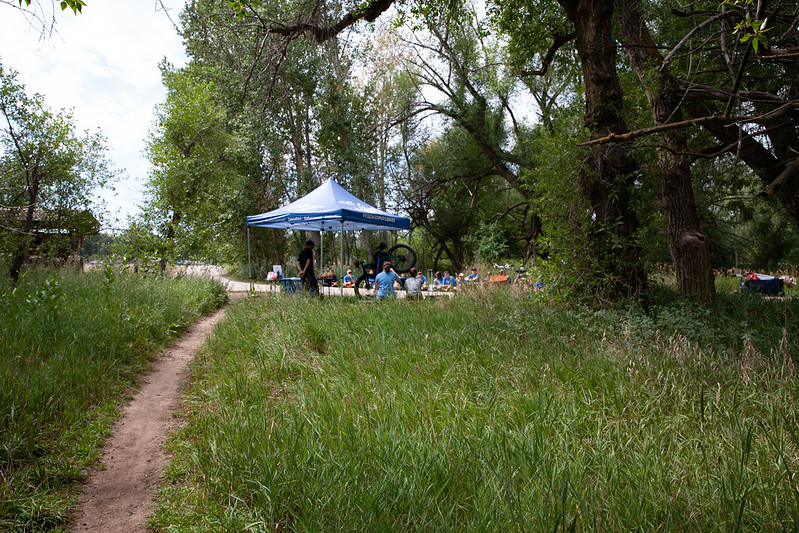 FC Moves on the Spring Creek Trail
Community Development and Neighborhood Services at Hickory Village Celebration
Volunteer with Community Development and Neighborhood Services demonstrating a "Little Shop of Physics" activity.
Asphalt painting project on Romero Street.
Volunteer Services Manager, Sue Schafer, guiding interpretive tour with kiddos and Natural Areas.
FC Moves annual event "Bike to Work (or Wherever) Day" with Transfort volunteers.
Project Hort teen volunteers at the Gardens on Spring Creek.