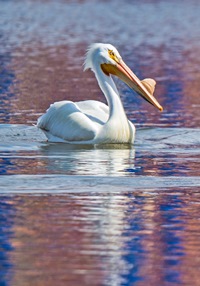 Fossil Creek Natural Areas Management Plan
The City of Fort Collins Natural Areas Department manages 48 natural areas ranging in size from the 1-acre Williams Natural Area to the 22,498-acre Soapstone Prairie Natural Area. The Fossil Creek Natural Areas are twelve natural areas, south of Harmony Road, extending from the base of the foothills southeast to I-25. They include:
A draft update to the 2005 management plan has been written for these sites and the public is invited to share their thoughts online or at an Open House on Thursday, June 8, 4-7 p.m. at the Harmony Library Community Room, 4616 South Shields Street, Fort Collins.
Comments will be accepted here through the end of June.
The purpose of the 2017 update to the Fossil Creek Natural Areas Management Plan is to:
Update overarching goals for managing Fossil Creek natural areas.
Document the site history and current management of twelve Fossil Creek natural areas.
Describe potential agricultural uses on select sites.
State site management objectives for the next ten years and actions needed to help achieve those objectives.
Solicit input from the public on future management of the City's Fossil Creek natural areas.
The Fossil Creek natural areas include sites that have been well established in the City system for a decade or more, sites opened during the last 10 years, and sites that need public improvements to open for public use. The plan proposes to have all twelve Fossil Creek natural areas open to the public in the next ten years. The draft Fossil Creek Natural Areas Management Plan Update will also be reviewed by the City of Fort Collins Land Conservation & Stewardship Board, Parks and Recreation Board, and Larimer County's Open Lands Advisory Board during June and July 2017.