Trail Status
The parking lot off Shields to Cathy Fromme Prairie Natural Area will be closed through December 8 to complete parking lot resurfacing aimed at improving visitor experience. Access to the raptor observatory and restroom also closed. Thank you for your understanding.
Description#
Cathy Fromme Prairie is a rare example of Fort Collins pre-settlement shortgrass prairie landscape. Drylands and wetlands here provide habitat to a variety of plants and animals. Look for horned lizards, ground-nesting songbirds, butterflies, rabbits, coyotes and rattlesnakes. The raptor observatory, built into the hillside near the Shields Street entrance, is an excellent place from which to watch hawks and eagles, especially in winter.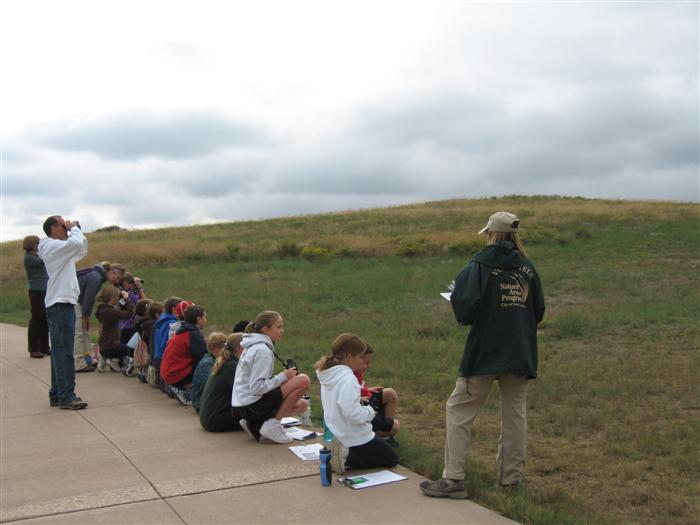 St. Joeseph's 6th Grade at Cathy Fromme Prairie: by J Hicks
Ready to Strike, Cathy Fromme Prairie by Bob Babbs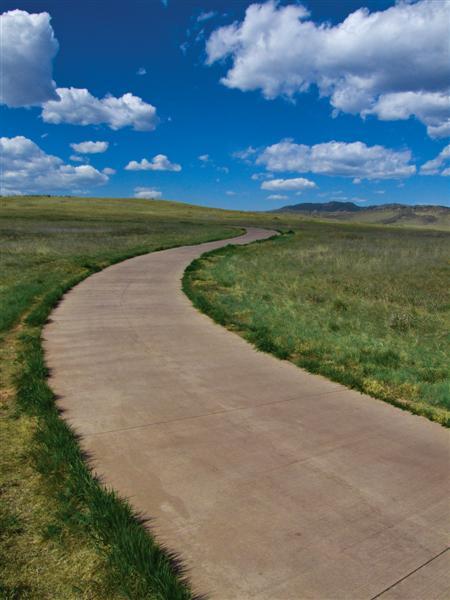 Cathy Fromme Prairie: by Ryan Burke
Cathy Fromme Prairie entrance sign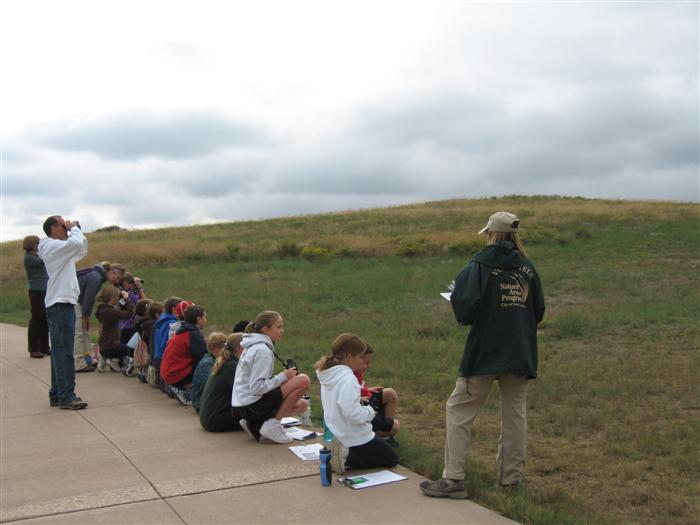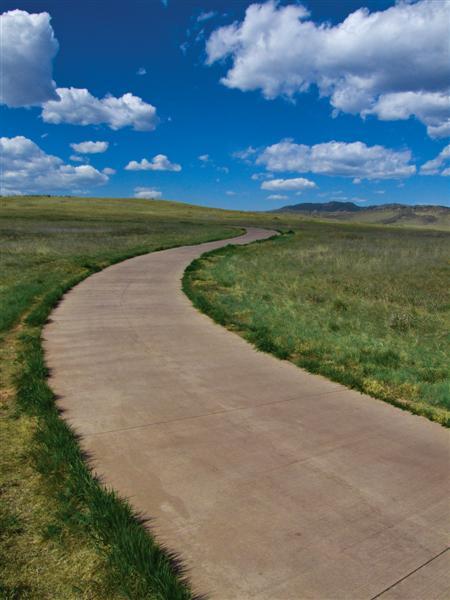 Trails#
The paved Fossil Creek Trail (between Shields Street and Luther Lane) is 2.4 miles one-way. Visitors can continue northwest on the Fossil Creek Trail to connect Cathy Fromme Prairie to Spring Canyon Park and Pineridge Natural Area. View the trail map
Directions#
There are parking lots at Shields Street (south of Harmony, approximate address is 5381 South Shields Street, Fort Collins) or Fromme Prairie Way (from Harmony take Seneca south to Fromme Prairie Way, approximate address is 1999 Fromme Prairie Way, Fort Collins). One horse trailer parking spot is designated in the Fromme Prairie Way parking lot. Cathy Fromme Prairie Natural Area has no entrance fee or parking fee.