Trail Status
Open without issues.
Description#
As its name suggests, two creeks run through this site: Fossil Creek and Mail Creek. They converge in Fossil Creek Community Park.
An interesting phenomenon greets visitors on the trail under the Fossil Creek Parkway bridge. During spring and early summer, great numbers of swallows build their mud nests where the concrete support meets the bottom of the bridge. It is fun to watch the activity as massive numbers of adult swallows fly back and forth capturing insects and taking them to their young. By late summer, the activity and most of the nests are gone.
For human safety, recreation is on-trail only, as some of the creek banks are extremely unstable.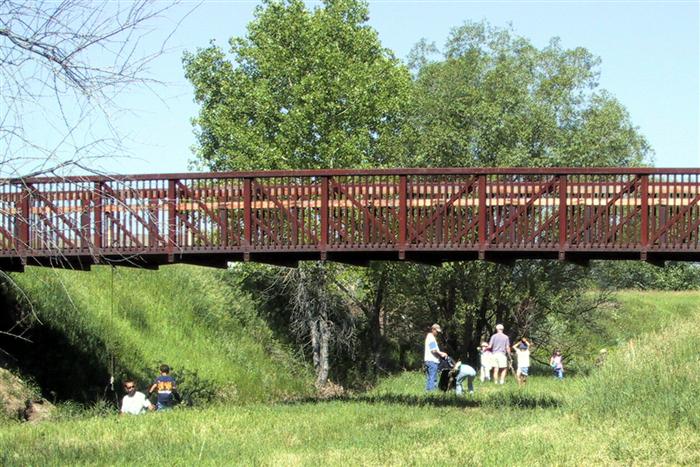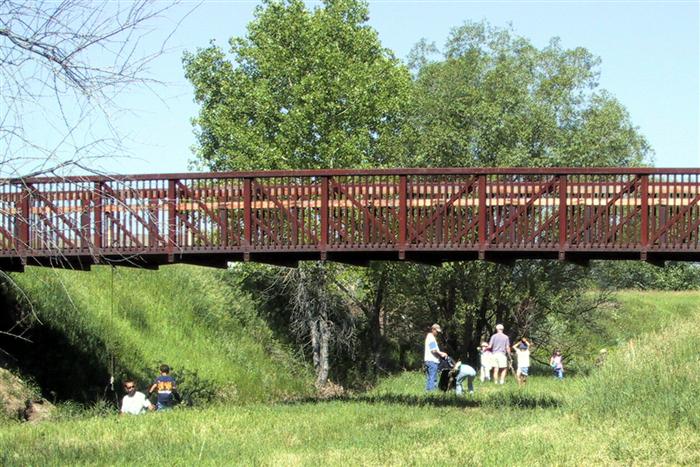 Directions#
Nearest parking is at Fossil Creek Park; trail access from Fossil Creek Trail. Two Creeks Natural Area has no entrance fee.