Trail Status
Open without issues.
Description#
Flores del Sol is a 152-acre natural area west of Timberline Road and south of Carpenter Road, it can be viewed from the Colorado Front Range Trail. The name means "flowers of the sun" in Spanish.
The site was named Flores del Sol because of the vision to establish native wildflowers and grass buffers around agricultural fields to enhance the site for native pollinators (such as bees, moths, birds) and other wildlife. Several small irrigation ditches are the only prominent features on this relatively flat sunny area.
Visitors are invited to observe how this site changes as habitat restoration and conservation agriculture by Colorado Fresh Farms increases diversity over time. Some of the farmers at Flores del Sol are part of an accelerator program that helps new farmers learn about small scale agriculture and livestock production. A seasonal farm stand can be accessed from South Timberline Road.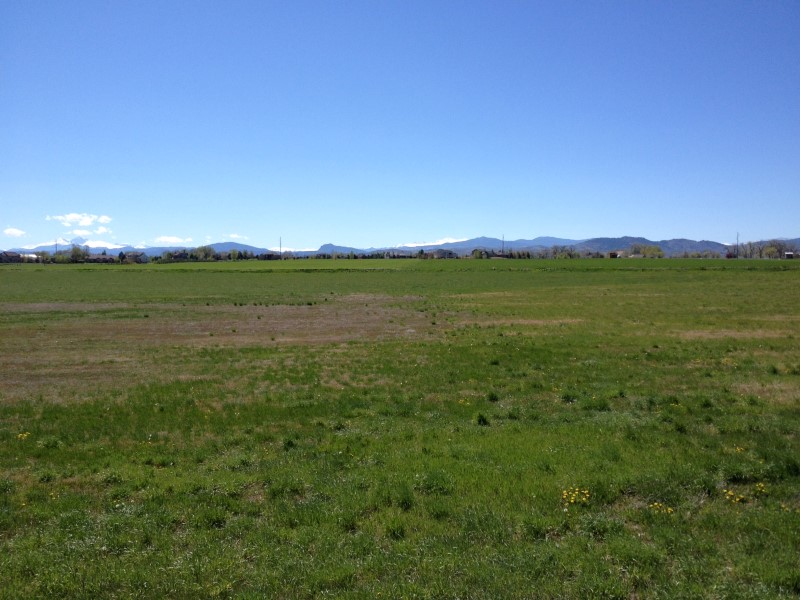 Flores del Sol Natural Area