Trail Status
Open without issues.
Description#
Pelican Marsh Natural Area surrounds Robert Benson Reservoir and extends to the corner of Lemay and Carpenter Road. Pelican Marsh is a popular place for its namesake, American white pelicans, to fish and rest. Views of the mountains are impressive from this natural area.
Visitors will experience a shortgrass prairie, a reservoir with associated wetlands and wide open views. There are several old cottonwood tree stumps which were placed there as a habitat improvement for small mammals.
There is no access to or fishing in Robert Benson Reservoir as its very shallow and provides important habitat for water birds and shorebirds. Stay on the trail and use the wildlife viewing area to enjoy this peaceful setting.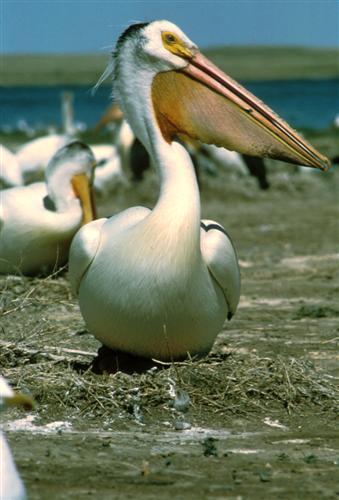 White Pelican: US Fish and Wildlife Service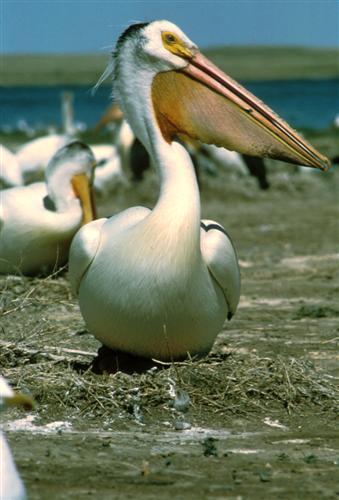 Trails#
There is about 1 mile of flat trail including a paved trail connecting Water's Way Park to Carpenter Road, a gravel trail along Carpenter Road and a paved trail from Water's Way Park to a wildlife viewing area of Robert Benson Reservoir. Pelican Marsh Trail Map >>>
Directions#
Pelican Marsh is east of College Avenue between Trilby and Carpenter roads. To reach it from south Lemay, turn west onto Province Road and continue until Water's Way Park (700 Fairborne Way). There is no parking lot, on street parking is available on Eden Ridge Court or Bellewood Lane. Pelican Marsh Natural Area has no entrance fee.