Dept Head: Larry Schneider
Street Maintenance Plan (SMP) Overview
Streets deteriorate as they age, much like the roof and paint on your home. The City of Fort Collins' Street Maintenance Program (SMP) is a comprehensive, systematic way for the City to evaluate its street system and follow through with long-term, cost-effective maintenance and rehabilitation.

FCTrip Tweets! - Get updates on road construction & conditions
Follow @fortcollinsgov on Twitter or simply search #fctrip.
Street Maintenance
List of individual streets selected for repair, including treatment and funding information.
Estimated start date and durations of street treatment project phases.
This is a newsletter that is sent out at the beginning of each construction season to inform residents/owners of street maintenance in their area.
2018/2019 Street Maintenance Program Map
Please click on highlighted projects on the map below to view project information about each project including links to door notices, press releases and more! Below the map is a table of ongoing/active projects where road closures, schedule delays, and notes will be updated during the project.
Full Screen Map (Mobile Friendly)
| | | | | | | | | | | | |
| --- | --- | --- | --- | --- | --- | --- | --- | --- | --- | --- | --- |
| | Asphalt Overlay | | Surface Treatment | | Hot-In-Place Treatment | | Asphalt Road Reconstruction | | Patch Inlay | | Concrete Pavement Repair |
FCTrip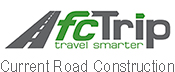 Get a real-time look at road closures and projects across Fort Collins by using FCTrip. You will also find road-related news releases, Twitter updates, and you can sign up for project email alerts.
---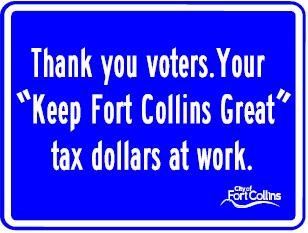 "Keep Fort Collins Great"
With the passage of the "Keep Fort Collins Great" (KFCG) tax measure, 33% of the additional funding has been allocated to the Street Maintenance Program (SMP). SMP has a list of roadways that are overdue for maintenance or repair. Now that funding is available, excitement is high to complete these overdue projects so that benefits of the "Keep Fort Collins Great" investment can be realized by the entire community.