Foothills Activity Center Opens June 8
Foothills Activity Center is opening June 8 for drop in and passholder visits. Limited amenities will be available, along with reduced capacities in place. Please be prepared to wait to ensure public gathering requirements are maintained.
Available Amenities:
Gymnasium – Open for individual activity (shooting hoops, running laps), no organized play allowed. Please bring your own ball.
Fitness Machines
Updated Procedures and Requirements:
Face coverings are required at the facility. If a face covering inhibits your ability to exercise safely, please remove it only for the time required to complete the activity, then replace as soon as possible.
No cash will be accepted. Credit or debit cards only.
Please bring your own water bottle – fill stations will be available.
No food is permitted in this facility.
Balls, yoga mats, hand weights and jump ropes will not be available.
A lot has changed in Recreation over the last couple of months due to COVID-19. Closing facilities was necessary to support the recovery of the community, and reopening is being done thoughtfully and carefully, keeping safety in the forefront.

A few changes guests can expect when visiting Recreation facilities include:

Increased cleaning, sanitation and disinfecting practices
Face covering or masks required
Updated check-in procedures (signed waivers, physical distancing, credit or debit cards only, sneeze guards in place)
Reduced amenities and removal of gym and yoga mats, balls, dumbbells and other personal exercise equipment
Modified schedules and offerings

Please review the Recreation Reopening Guide for additional information.
Modified Hours:
Monday-Friday : 8 a.m. - 7 p.m.
Saturday : 9 a.m. - 6 p.m.
Sunday : 11 a.m. - 5 p.m.
Online schedules are subject to change. Please call 970.416.4280 to confirm schedule.
Special Closures:
The gym and multi-purpose room on the 3rd floor will be closed December 25, 26 and 27 for upgrades.
Special Hours:
Easter Eve - Facilities close at 5 p.m.
Memorial Day - Foothills Activity Center will open and close in accordance with Foothills Mall hours.
Thanksgiving Eve - Facilities close at 5 p.m.
Christmas Eve - Facilities close at 5 p.m.
New Years Eve - Facilities close at 5 p.m.
Facility Closures:
New Years Day
Easter Day
4th of July
Thanksgiving
Christmas
3 fitness rooms
Child classrooms
Gymnasium
Locker rooms
Meeting space
Fitness area with cardio and weight equipment
Foothills Activity Center
Foothills Activity Center is Recreation's newest facility. The 3-level recreation center is located inside the newly renovated mall, Foothills, and features a gymnasium, workout rooms, and classrooms. Foothills Activity Center hosts youth and adult sports programming, fitness classes, early education activities, and more.
$1 Drop-in Youth Basketball
Date: Every Sunday l 11 a.m.-5 p.m.*
Location: Foothills Activity Center
Age: 18 years & under
Cost: $1
Drop-in youth basketball is only $1 on Sundays at Foothills Activity Center. Practice your skills and get ready for the season.
*The schedule may vary with other programs. To confirm weekly time, call 970.416.4280.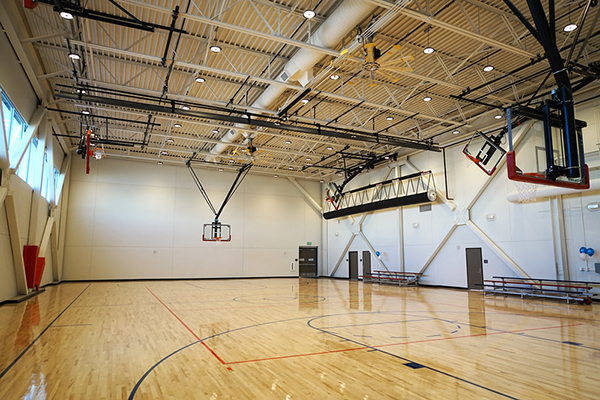 Rental/Birthday Party Inquiry
Interested in renting space at this facility? Submit a rental inquiry using the button below.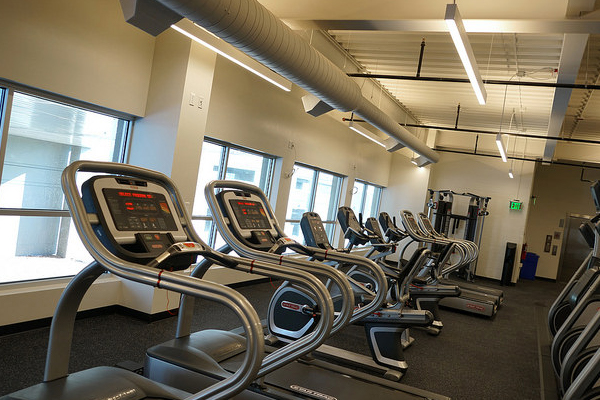 Photos
View a photo gallery of the facility.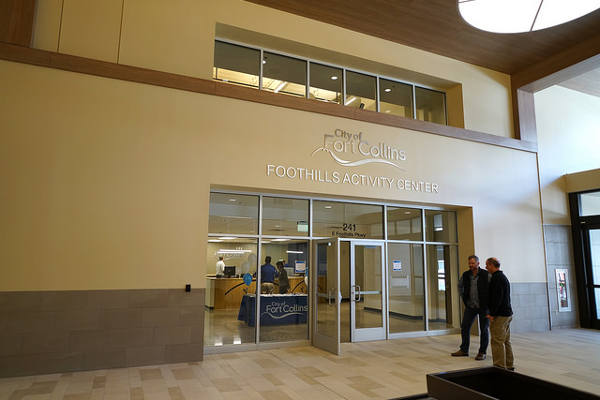 Virtual Tour
See a 360-degree tour of the facility.