Pottery Studio
The Pottery Studio is located in the northwest corner of City Park. It has provided interactive experiences and education since 1971. The Pottery Studio serves as an educational and recreational facility that offers broad and diverse classes, activities, opportunities, and adventures for students of all ages. Participants can learn a wide range of basic clay techniques including the use of a potter's wheel, hand-building, forming, construction, surface treatment, and a variety of methods to decorate and glaze ceramic ware.
The Pottery Studio has varied firing capabilities to process pots in several different ways: Cone 6 reduction, Cone 6 oxidation, Cone 05 Majolica, Raku and Black on Black. Classes offered also include opportunities to share in the experiences with a variety of family members.
---
Monday-Sunday: Hours vary
Call 970.221.6644 for more information.
---
Special Hours:
Easter Eve - Facilities close at 5 p.m.
Thanksgiving Eve - Facilities close at 5 p.m.
Christmas Eve - Facilities close at 5 p.m.
New Years Eve - Facilities close at 5 p.m.
Facility Closures:
New Years Day
Easter Day
Memorial Day
4th of July
Thanksgiving
Christmas
---
28 Potters Wheels (20 electric and 8 kick; two are handicapped accessible)
6 Kilns (2 gas, 3 electric, 1 Raku)
200 square feet of work surface
10 different clays in stock
Clay mixer and pugmill
Slab-roller (30 inches wide)
Compressor with vented spray booth
Power 10-inch grinder
2 clay extruders with a variety of dies
2 story building
Library with periodicals and reference books, including more than 65 videos of performing potters
Over 40 glazes
Variety of Slips, Stains, Engobes, and Terra Siglatta
Hundreds of pottery examples
---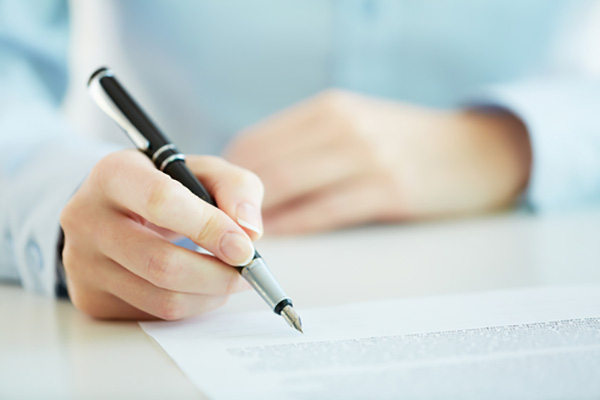 Fees & Rates
View a list of fees and rates for our facility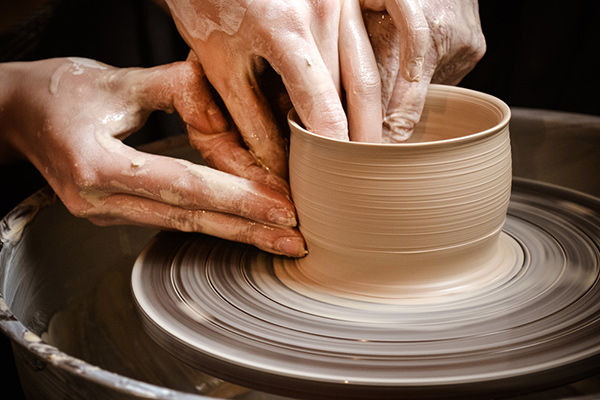 Photos
View photos of our facility
Coming soon...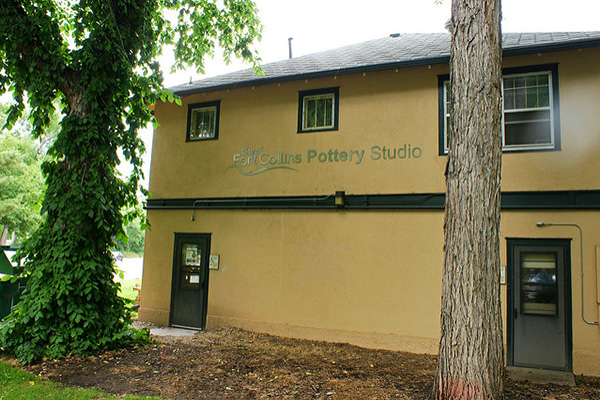 Virtual Tour
See a 360-degree tour of our facility
Birthday Parties
Unleash your creativity by learning and creating a masterpiece with clay. Each birthday party guest creates their own piece of pottery to take home. Birthday parties are 90 minutes, include all pottery supplies, and are designed for ages 3–8 years. Price is $15 per child; with 10 guests, the birthday child is free.
Pottery Classes
The Pottery Studio is a robust fully functioning studio that offers classes for all levels and ages. For adult classes, the first 25 lbs. of clay is provided. More clay can be purchased at the Studio for $22. Only clay purchased from the Pottery Studio is fired. A basic tool kit ($12) needs to be purchased at the first class if you don't already own your own hand tools. Large tools and project specific tools are provided, as well as a slab-roller and two extruders with many different dies. Glazes, slips, stains, and engobes provided. Specialty tools and higher end hand tools are also available for purchase. Lab time included with adult classes unless otherwise noted. Note: All work must be accomplished at the Studio. Production work is not permitted.
Pottery Lab
Lab is for current students to practice or finish work in progress. Adults who have taken a 10-week class at the Pottery Studio may register as a lab student. This is a recreational and educational facility; production work is not permitted. Staff is in attendance, but no formal instruction is provided. Lab fee includes 25 lbs. of clay. Lab hours are for adults only. Open lab times are not available for students enrolled in the Sampler Class. For a current schedule of open lab hours, see the Recreator and search for "Pottery Lab".
Special Events
Pottery Pals
Pottery Pals generously donate their time and talents to help with special events and studio activities. New members welcome. If you are interested, please contact Pat Dietemann at 970.221.6204.

Work Study
Offered to individuals who have been enrolled in pottery and wish to learn more about the pottery process. Work Study participants may perform specific studio activities in exchange for class time.

Private Instruction
Private pottery lessons are available for all levels interested in having one-on-one time to rapidly develop skills and knowledge. Fees vary depending on the program. Class not discountable.
Scout Badges
Boy and Girl Scouts learn the fundamentals of clay while completing badge requirements. Scouts go on a tour and see the workings of a Pottery Studio, as well as create a piece that they can personalize with their own creativity. Cost is $16 per child (5 children minimum). Not discountable.
Birthday Parties
Have a unique birthday while learning and creating a masterpiece with clay. Each attendee creates their own piece. Also tour the facility. Duration is about 90 minutes; tailored packages available. Cost is $16 per child (5 children minimum). With 10 kids or more, the birthday child is free. Not discountable.
---