Pottery Studio#
The Pottery Studio is located in the northwest corner of City Park. It has provided interactive experiences and education since 1971. The Pottery Studio serves as an educational and recreational facility that offers broad and diverse classes, activities, opportunities, and adventures for students of all ages. Participants can learn a wide range of basic clay techniques including the use of a potter's wheel, hand-building, forming, construction, surface treatment, and a variety of methods to decorate and glaze ceramic ware.
For information regarding rentals, please contact Ashley Ruffer at aruffer@fcgov.com.
The Pottery Studio has varied firing capabilities to process pots in several different ways: Cone 6 reduction, Cone 6 oxidation, Cone 05 Majolica, Raku and Black on Black.

28 Potters Wheels (20 electric and 8 kick; two are handicapped accessible)
6 Kilns (2 gas, 3 electric, 1 Raku)
200 square feet of work surface
10 different clays in stock
Clay mixer and pugmill
Slab-roller (30 inches wide)
Compressor with vented spray booth
Power 10-inch grinder
2 clay extruders with a variety of dies
2 story building
Library with periodicals and reference books, including more than 65 videos of performing potters
Over 40 glazes
Variety of Slips, Stains, Engobes, and Terra Siglatta
Hundreds of pottery examples

Monday-Sunday: Facility hours vary. Please call the Senior Center at 970.221.6644 for more information.
Pottery Lab times available for those enrolled in specific Pottery programs.

To participate in a pottery class or open lab, you must register in advance.

To register for the programs below, visit our online database and search for the class to register. You can also call 970-221-6655 to register over the phone. Additional Arts & Crafts programs can be found in the Recreator.

Pick up a copy of the Recreator at any Recreation Facility or view the online version.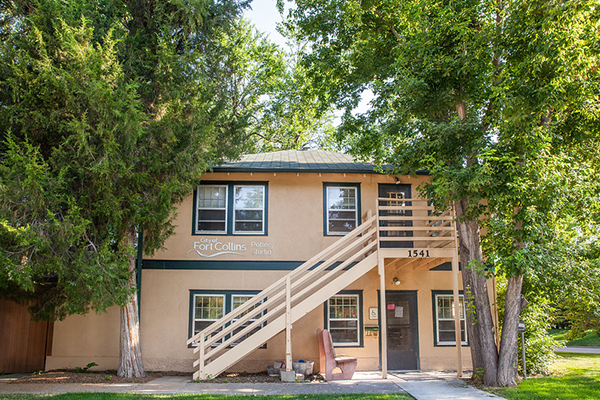 Rental/Birthday Party Inquiry
Interested in renting space at this facility? Submit a rental inquiry using the button below.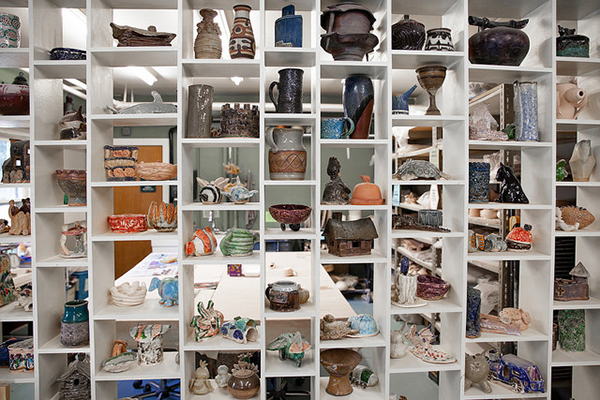 Photos
View photos of the facility.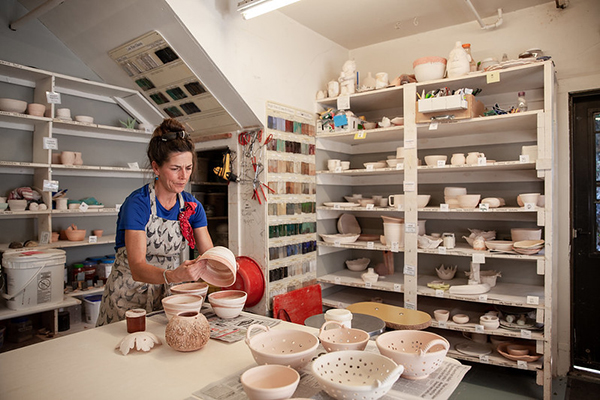 Virtual Tour
See a 360-degree tour of the facility.
Private lessons are available for all levels. For more information and to schedule lessons, contact Sarah Olear at solear@fcgov.com

Boy and Girl Scouts can learn the fundamentals of clay while completing their badge requirements. Tour and see the workings of a Pottery Studio, as well as create a piece of your very own. For more information, contact Sarah Olear at solear@fcgov.com