Reservations Required for Facility Use
Recreation facilities have received Larimer County Level Up certification and are operating under Yellow, Level 3 guidelines. Guests are reminded to stay vigilant in their efforts to keep themselves and others safe when attending a Recreation facility.
Reservations are required for all aspects of facility use.
All facility users will have their information submitted weekly to the Larimer County Health Department for tracking purposes.
Indoor room capacities will be limited, dependent on size.
Due to capacity restrictions, pool schedules have been modified.
Spectators are not allowed.
We will hold your reservation for 5 minutes after the reserved start time. Reservations will be forfeited if you are not checked in within 5 minutes of the reservation time.
Swimmers must reserve a swim lane online before coming to swim.
Lap swim is limited to one swimmer per lane.
Lap swim reservations will be available weekly. New schedules will be posted every Thursday.
Upon arrival, please check-in at the front desk. Staff will assist with payment and swimming instructions.

Regulations and Recommendations:

Swimmers are encouraged to come swim-ready
Locker rooms will be available for guests, every other locker will be zip-tied to maintain physical distance
Swimmers need to be at least 13 years of age unless given approval by the aquatics staff
Swimmers will be required to wear face coverings/masks in the facility. Ziplock bags will be available for swimmers to put their masks in while swimming
Water shoes are recommended while on the deck
Open swim available on a first-come, first-serve basis
Patrons can bring their own folding chairs
Physical distancing is required on the deck and in the water
Lifeguards may not be wearing face-covering while on active duty in preparation for emergencies per the county guidelines
Upstairs and bleacher area are closed to the public

A lot has changed in Recreation over the last couple of months due to COVID-19. Closing facilities was necessary to support the recovery of the community, and reopening is being done thoughtfully and carefully, keeping safety in the forefront.

A few changes guests can expect when visiting Recreation facilities include:

Increased cleaning, sanitation and disinfecting practices
Updated check-in procedures (signed waivers, physical distancing, credit or debit cards only, sneeze guards in place)
Reduced amenities and removal of gym and yoga mats, balls, dumbbells and other personal exercise equipment
Modified schedules and offerings

Please review the Recreation Reopening Guide for additional information.
Mulberry Pool#
Mulberry Pool, located near Downtown Fort Collins, is one of three indoor aquatic facilities operated by the City of Fort Collins Recreation Department. The pool is open year-round and includes a large "child friendly" interactive play area with slides and other fun water features. Mulberry Pool is a favorite for birthday parties and other celebrations. The pool is also popular with lap swimmers looking for an early morning or mid-day workout.
Hours
Monday-Friday: 5:30-10 a.m. and 2-6 p.m.
Saturday: noon-5 p.m.
Sunday: Closed
| Date | Holiday | Facility Hours |
| --- | --- | --- |
| January 1 | New Year's Day | Facility closed |
| January 18 | Martin Luther King Day | Normal hours of operation |
| February 15 | Presidents' Day | Normal hours of operation |
| April 4 | Easter Eve | Facility closes at 5 p.m. |
| April 5 | Easter | Facility closed |
| May 31 | Memorial Day | Normal hours of operation |
| July 4 | Independence Day | Facility closed |
| July 5 | Independence Day Observed | Normal hours of operation |
| September 6 | Labor Day | Normal hours of operation |
| November 11 | Veterans Day | Normal hours of operation |
| November 24 | Thanksgiving Eve | Facility closes at 5 p.m. |
| November 25 | Thanksgiving | Facility closed |
| December 24 | Christmas Eve | Facility closes at 5 p.m. |
| December 25 | Christmas Day | Facility closed |
| December 31 | New Year's Eve | Facility closes at 5 p.m. |
| January 1, 2022 | Nea Year's Day | Facility closed |
Indoor 25-yard pool
1-meter diving board
Large shallow interactive play area
Separate 7-person spa
Birthday party room
Spectator seating
Zero entry pool
Reduced facility admission is available for groups at Edora Pool Ice Center, Mulberry Pool, and City Park Pool. To learn more about these rates and submit an inquiry about a rental please select the button below.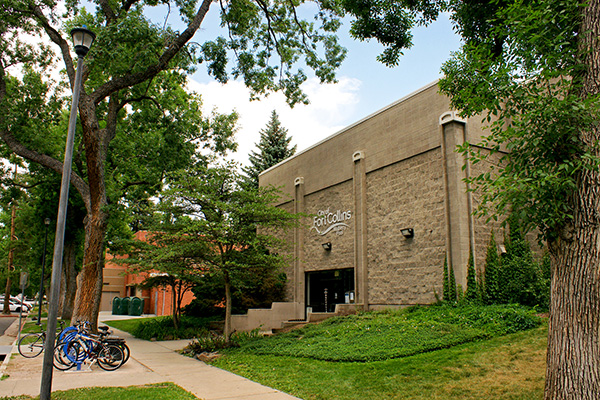 Rental/Birthday Party Inquiry
Interested in renting space at this facility? Submit a rental inquiry using the button below.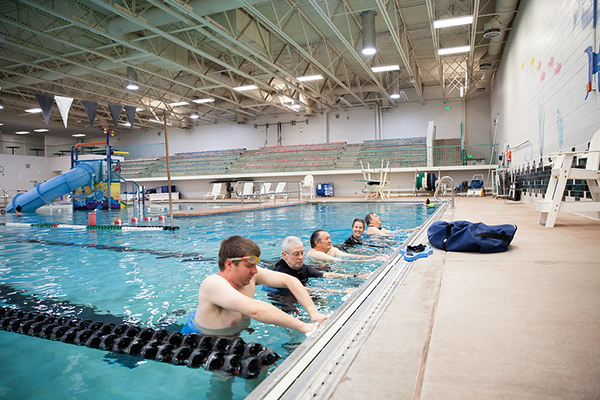 Photos
View photos of the facility.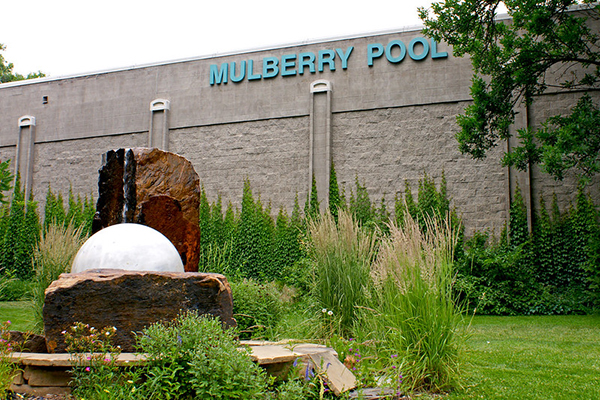 Virtual Tour
See a 360-degree tour of the facility.