Reserve A Lap Swim Lane
All swimmers must reserve a lap swim lane prior to visiting the facility. Use the link below to make a reservation. If you need to modify or cancel an existing lap lane reservation, please use the below link as well.
*Lap lane schedules for the upcoming week will be posted every Thursday.
Effective Tuesday, November 24 at 5 p.m., Larimer County will move to Level Red, Safer at Home. New guidelines and policies will be in place at that time, including restrictions for only 10 people in the pool at one time. New lap lane sign up links will be posted at noon tomorrow, 11/24.
PLEASE NOTE: Starting 10/5, you must check-in at least 5 minutes ahead of your reserved swim time.

Swimmers must reserve a swim lane online before coming to swim.
Lap swim is limited to one swimmer per lane.
Lap swim reservations will be available weekly. New schedules will be posted every Thursday.
Upon arrival, please check-in at the front desk. Staff will assist with payment and swimming instructions.

Regulations and Recommendations:

Swimmers are encouraged to come swim-ready
Locker rooms will be available for guests, every other locker will be zip-tied to maintain physical distance
Swimmers need to be at least 13 years of age unless given approval by the aquatics staff
Swimmers will be required to wear face coverings/masks in the facility. Ziplock bags will be available for swimmers to put their masks in while swimming
Water shoes are recommended while on the deck
Open swim available on a first-come, first-serve basis
Patrons can bring their own folding chairs
Physical distancing is required on the deck and in the water
Lifeguards may not be wearing face-covering while on active duty in preparation for emergencies per the county guidelines
Upstairs and bleacher area are closed to the public

A lot has changed in Recreation over the last couple of months due to COVID-19. Closing facilities was necessary to support the recovery of the community, and reopening is being done thoughtfully and carefully, keeping safety in the forefront.

A few changes guests can expect when visiting Recreation facilities include:

Increased cleaning, sanitation and disinfecting practices
Updated check-in procedures (signed waivers, physical distancing, credit or debit cards only, sneeze guards in place)
Reduced amenities and removal of gym and yoga mats, balls, dumbbells and other personal exercise equipment
Modified schedules and offerings

Please review the Recreation Reopening Guide for additional information.
Mulberry Pool
Mulberry Pool, located near Downtown Fort Collins, is one of three indoor aquatic facilities operated by the City of Fort Collins Recreation Department. The pool is open year-round and includes a large "child friendly" interactive play area with slides and other fun water features. Mulberry Pool is a favorite for birthday parties and other celebrations. The pool is also popular with lap swimmers looking for an early morning or mid-day workout.
Hours
Monday-Friday: 5:30-10 a.m. and 2-6 p.m.
Saturday: 8 a.m.-5 p.m.
Sunday: Closed
Open Swim Hours
*During this time, facility visitors are invited to participate in open swim at Mulberry Pool. Only 50 people are allowed in the facility at one time. Admittance will be available on a first-come, first-serve basis.
Monday-Friday: 2-6 p.m.

Play structure available from 2-4:30 p.m.

Saturday: 1-5 p.m.
Sunday: Closed
Special Hours:
Easter Eve - Facilities close at 5 p.m.
Thanksgiving Eve - Facilities close at 5 p.m.
New Year's Eve - Facilities close at 5 p.m.
Facility Closures:
New Years Day
Easter Day
Memorial Day
4th of July
Labor Day
Thanksgiving
Day after Thanksgiving
Christmas Eve
Christmas
Indoor 25-yard pool
1-meter diving board
Large shallow interactive play area
Separate 7-person spa
Birthday party room
Spectator seating
Zero entry pool
Private Swim Lessons
Interested in private swim lessons? Call 970.221.6385 to learn more and request a private swim lesson.

*Private lessons are not discountable and are scheduled based on instructor/facility availability Monday-Friday at EPIC from 9 a.m.-6 p.m. Please note, patrons swimming recreationally before or after a private lesson must pay the drop-in fee.
Reduced facility admission is available for groups at Edora Pool Ice Center, Mulberry Pool, and City Park Pool. To learn more about these rates and submit an inquiry about a rental please select the button below.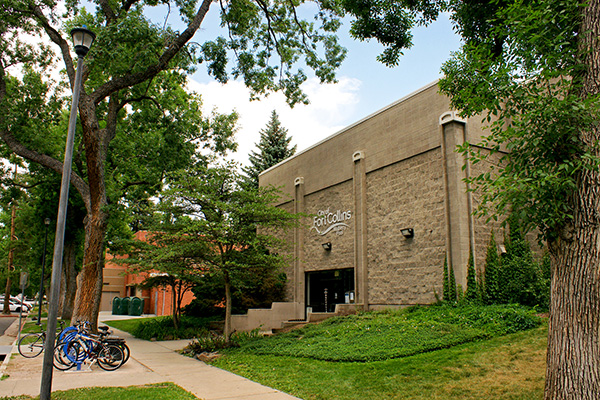 Rental/Birthday Party Inquiry
Interested in renting space at this facility? Submit a rental inquiry using the button below.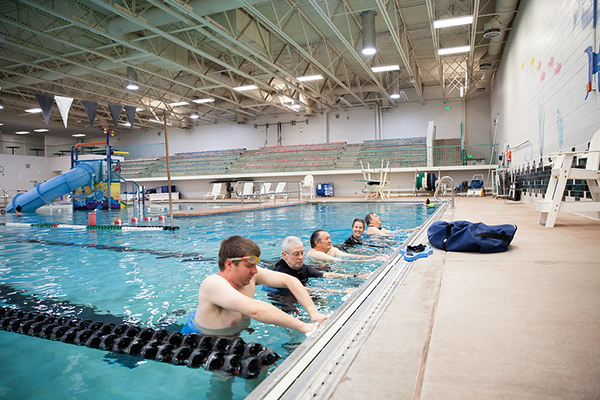 Photos
View photos of the facility.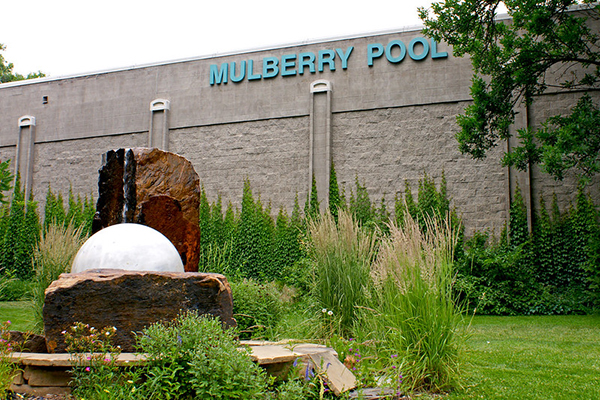 Virtual Tour
See a 360-degree tour of the facility.