Area Manager
Ice Supervisor
Recreation Facilities Closed Due to COVID-19
Following the recent "safer at home" guidance provided by the state and Larimer County Health Department, Recreation facilities will remain closed until further notice with no public access available during this time. Select programs including virtual online classes and summer child care are currently being planned and will be announced as they become available.
Participants currently registered for classes will receive notification regarding specific cancellations and refund options, when possible. Those currently registered for a Recreation class can expect a full or partial refund for all canceled classes, depending on the date and length of the class.
All Recreation passes are currently frozen. When services resume in our facilities, passholders will receive a credit to their account that is commensurate with the amount of time facilities are closed.
For questions, please call 970-221-6655 or email cmVjcmVhdGlvbkBmY2dvdi5jb20=.
Edora Pool Ice Center (EPIC)
Edora Pool Ice Center, also known as EPIC, is the region's premier ice and aquatics facility. EPIC serves the entire community with a variety of ice skating and aquatics programs, classes, events, and activities. EPIC experiences over one million visits per year. EPIC is home to the CSU Hockey and Water Polo Teams as well as the Fort Collins Area Swim Team (FAST) and Fort Collins Figure Skating Club.
Hours of Operation:
Monday-Friday : 5:30 a.m.- 9 p.m.
Saturday : 8 a.m.- 6 p.m.
Sunday : noon - 5:30 p.m.
Lap Lane Schedule
Public Skating and Ice Sports Schedules

Online schedules are subject to change. Please call 970.221.6683 to confirm the schedule.
Special Hours:

Easter Eve - Facilities close at 5 p.m.
Thanksgiving Eve - Facilities close at 5 p.m.
Christmas Eve - Facilities close at 5 p.m.
New Years Eve - Facilities close at 5 p.m.
Facility Closures:
New Years Day
Easter Day
Memorial Day
4th of July
Thanksgiving
Christmas
Amenities:
Indoor 50-meter x 25-yard pool
Two 3-meter and two 1-meter diving boards
Separate warm water therapy and instructional pools
Two indoor 200' x 85' ice surfaces
Spectator seating
Cardio/weight room
Concessions
Multi-purpose room and skate service room
Reduced facility admission is available for groups at Edora Pool Ice Center, Mulberry Pool, and City Park Pool. To learn more about these rates and submit an inquiry about a rental please select the button below.

Interested in private swim lessons? Fill out this short form to learn more about private swim lessons and book your sessions today.

Please note: Private lessons are not discountable and are scheduled based on instructor/facility availability.
Patrons swimming recreationally before or after a private lesson must pay the drop-in fee.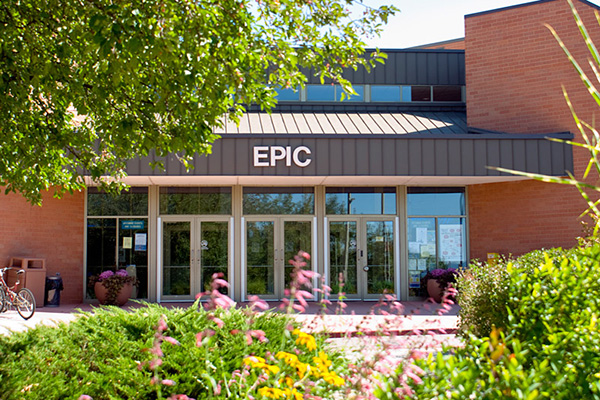 Rental/Birthday Party Inquiry
Interested in renting space at this facility? Submit a rental inquiry using the button below.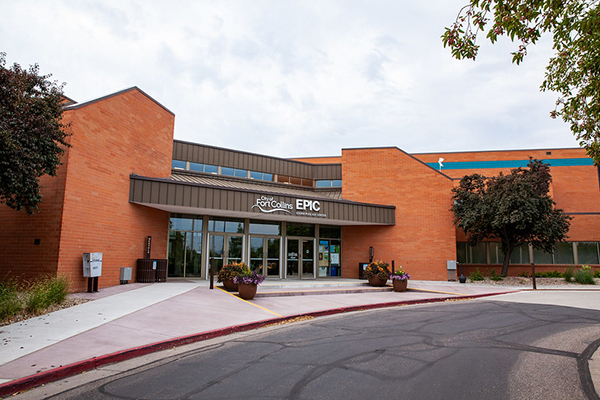 Photos
View a photo gallery of the facility.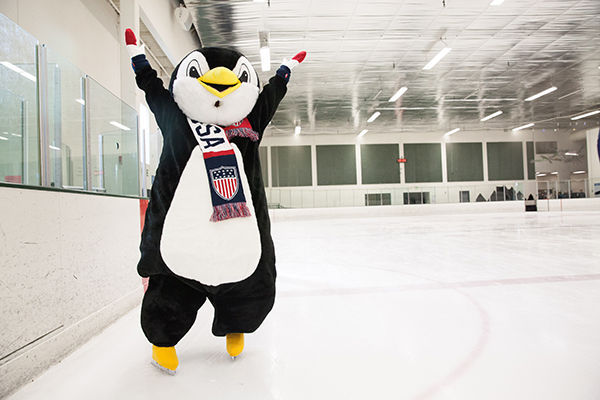 Virtual Tour
See a 360-degree tour of the facility.