July 4 Facility Cloures
City Park Pool will be open from 11 a.m.-6 p.m. on Monday, July 4 with a discounted admission rate of $3 per person. All other recreation facilities will be closed.
NEW City Park Pool Family Pass
City Park Pool Family Passes are available for purchase at any recreation facility! Purchase a family pass for $495 or a Reduced Fee Family Pass for $150. Only 50 passes are available!
The pass will be valid at City Park Pool and Mulberry Pool between the opening and closing dates for City Park Pool (which currently are 5/28/22 - 9/5/22).
City Park Pool#
City Park Pool is located in City Park. Enjoy the park surroundings and Sheldon Lake for fishing and an outdoor pool. City Park Pool is the best place to be during those hot summer days in Fort Collins. City Park Pool provides you with a water park experience right in your own backyard. Admission is charged for everyone entering City Park Pool.
May 28 - August 15
M, Th, F, Sa, Su: 11 a.m.–6 p.m.
Tu, Wed: 11 a.m. – 8 p.m.
Drop-in lap lane swim available from 9:30-10:30 a.m. Monday thru Friday for those 18 years & up.
Twilight Swim Rate of $4 available every day between 4:30 p.m.-close.
August 16 - September 5
Sunday: 11 a.m. – 6 p.m.
Tuesday: 4:30-7:30 p.m.
Thursday: 11 a.m. – 2 p.m. (NO slides) & 4:30-7:30 p.m.
Saturday: 11 a.m. – 6 p.m.
Outdoor pool
30-foot drop slide
Open curly slide
Lazy river, shallow water, geysers
Large play structure
Picnic area
Located next to Sheldon Lake

| | Youth (2-17 years) | Adult (18-59 years) | Senior (60 years and up) |
| --- | --- | --- | --- |
| Passes | $48 | $56 | $48 |
| Single Admission | $6 | $7 | $6 |
| Twilight Admission (every day from 4 p.m. to close) | $4 | $4 | $4 |

Cash and card are accepted. Checks are not accepted.

City Park Pool Pass Rules & Regulations

Passes must be purchased in advance at another recreation facility and may not be purchased at City Park Pool.
Any remaining visits on these passes after the last day of the season may be used at EPIC & Mulberry Pool through 12/31.
Visits do NOT carry over to the following year.
City of Fort Collins multi-day and annual Recreation Passes are not valid at City Park Pool.
Silver Sneakers, OnePass, and Renew Active Passes are not accepted.

Reduced facility admission is available for groups at Edora Pool Ice Center, Mulberry Pool, and City Park Pool. To learn more about these rates and submit an inquiry about a rental please select the button below.

City Park Pool will not open for Open Swim if the temperature is not forecasted to reach 65° by opening. We will re-evaluate the forecast later to determine if a late opening is possible.

City Park Pool Swim Lessons and Aqua Fitness Classes will be canceled if the temperature is not forecasted to reach 65° by the start of the class.

Any time lightning is visible, thunder is heard, or a storm warning has been issued for the City Park area; the pool area will be cleared and closed for a minimum of 30 minutes. Rain may not affect pool operations.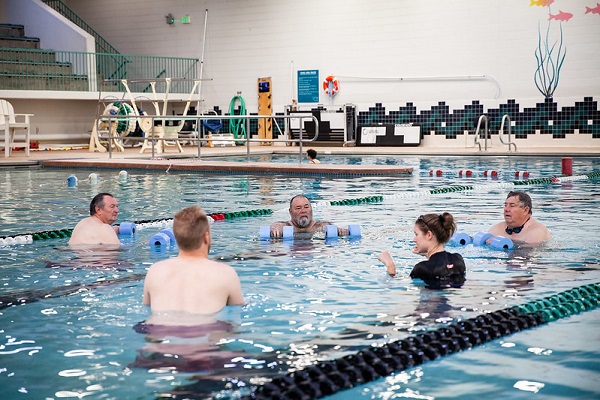 Aqua Fitness
Aqua Fitness Programs are excellent for those looking to be active with minimal impact.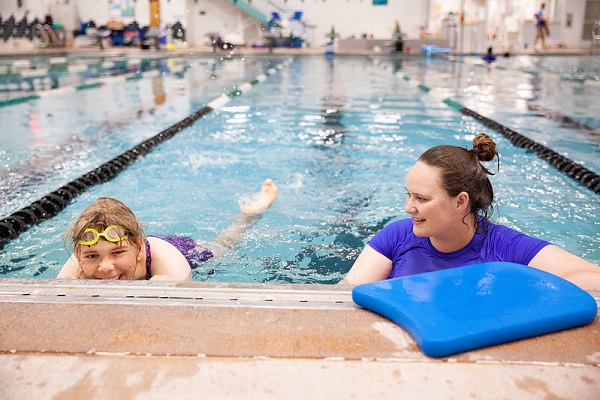 Aquatics Programs
Aquatics Programs range from group learn to swim classes, for all levels, as well as, programs to get you ready for your next adventure snorkeling or kayaking!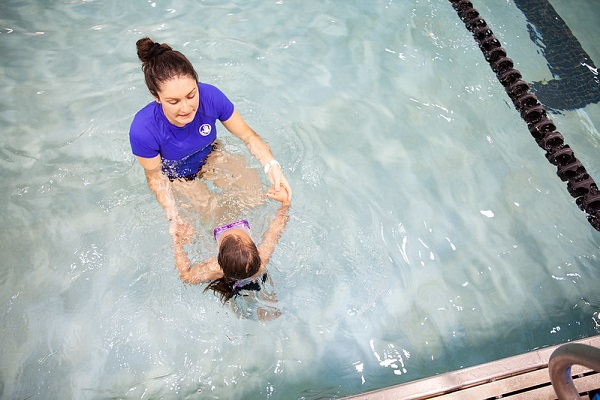 Private Swim Lessons
Private swim lessons and waitlist are full for summer, check back for updates.
Wanting to improve your skills in a private setting? Fill out the Private Swim Lesson Waitlist Request Form, to be added to the waitlist. Requests are first come, first served.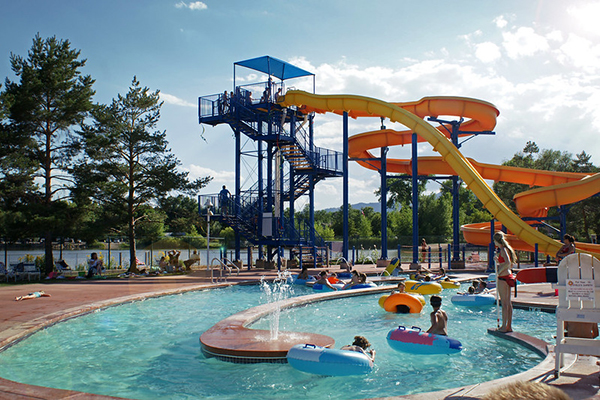 Rental/Birthday Party Inquiry
Interested in renting space for a birthday party or the whole pool? You're now able to reserve yourself on WebTrac!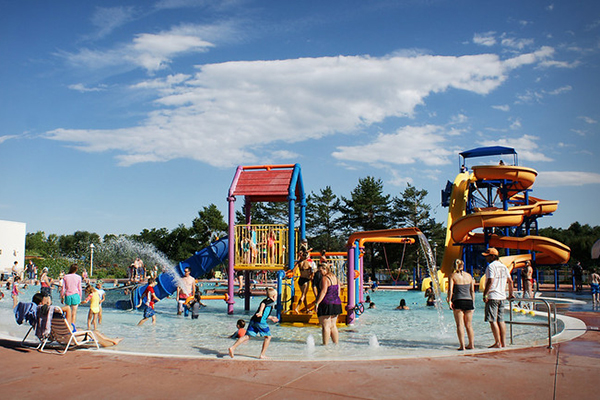 Photos
View photos of the facility.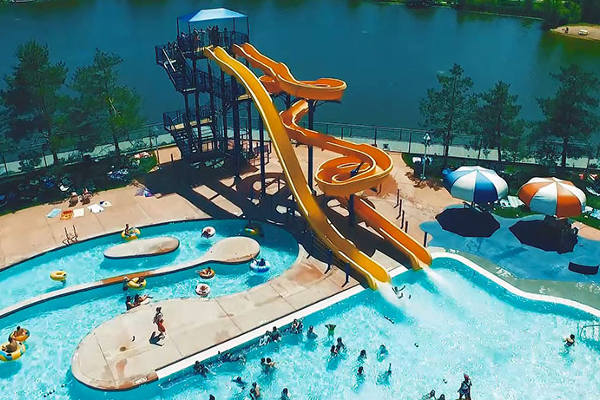 Virtual Tour
See a 360-degree tour of the facility.