Wildlife
at

Natural Areas#

The City of Fort Collins is a great place for wildlife because it's located where the mountains meet the plains. A remarkably rich diversity of wildlife can be seen in your local natural areas. Follow these safety guidelines:
Keep your distance. Use binoculars to get a close-up view. If a creature changes its behavior because of your presence, you are too close.
Keep your dog on leash. Follow the B.A.R.K principles to keep you and the wildlife safe.
Deer at Coyote Ridge Natural Area
Best Places
To

View Wildlife#

Many natural areas are great for wildlife. If you'd like to maximize your wildlife viewing try exploring one of these natural areas.
Learn about Northern Colorado's Wildlife#
Wildlife
in

Shortgrass Prairie Ecosystems#
The Natural Areas Department has created stickers to highlight important species in shortgrass prairie ecosystems and you can collect them all! Explore some of the unique wildlife that calls Soapstone Prairie home and to see your conservation dollars at work.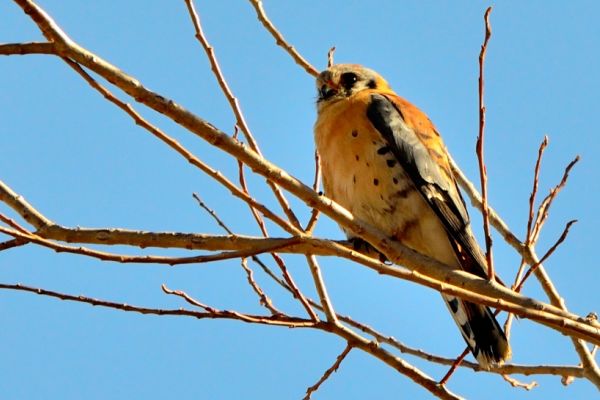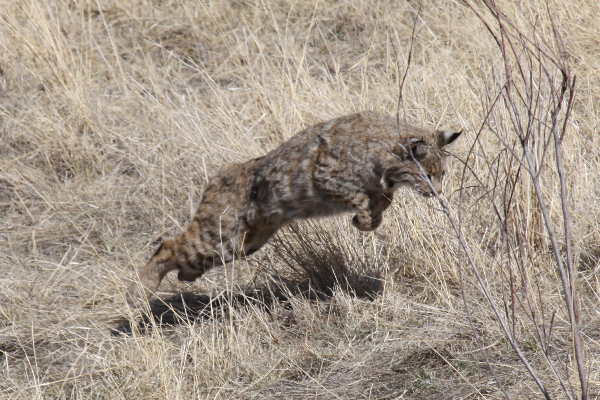 The Great Outdoors
Is

No Place

For

Cats#

You can protect your cat and be a responsible owner by preventing it from being lost, killed or stolen- keep your cat indoors. Youll be helping birds too. Outdoor cats kill a surprising number of birds and small mammals. The American Bird Conservancy estimates that outdoor and feral cats kill 1.4 billion birds a year. A recent study by the Smithsonian Conservation Biology Institute found that cats were responsible for about half the deaths of gray catbirds (Dumatella carolinensis) in a suburban environment.

Domestic cats are not part of natural ecosystems, they compete with native predators, and they can transmit diseases to wildlife. Indoor cats live longer, healthier lives. City code section 4-93 prohibits pet animals at large, including cats. For these reasons, the City of Fort Collins Natural Areas Department encourages you to keep your cat indoors. Learn more from the American Bird Conservancy and The Wildlife Society.