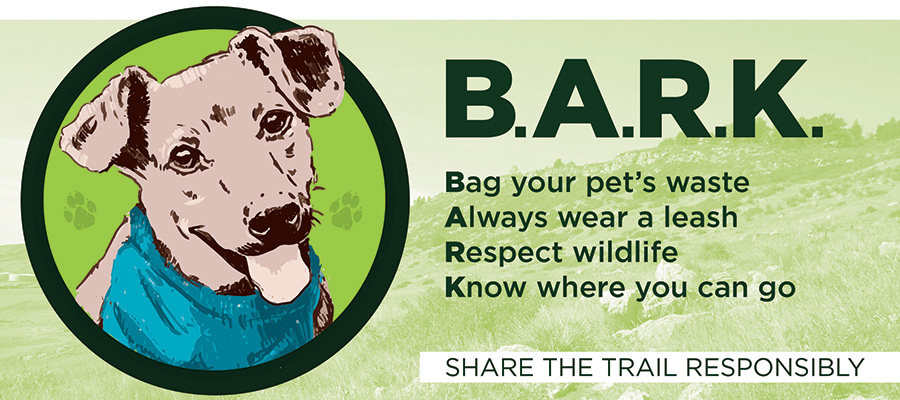 There is no shame in following BARK principles, just healthier pups, happier owners, and better protected natural areas. Ditch #DogShame
Bag and carry out your pet's waste 
Always wear a leash 
Respect Wildlife 
Know where you can go 
BARK Ranger Volunteers#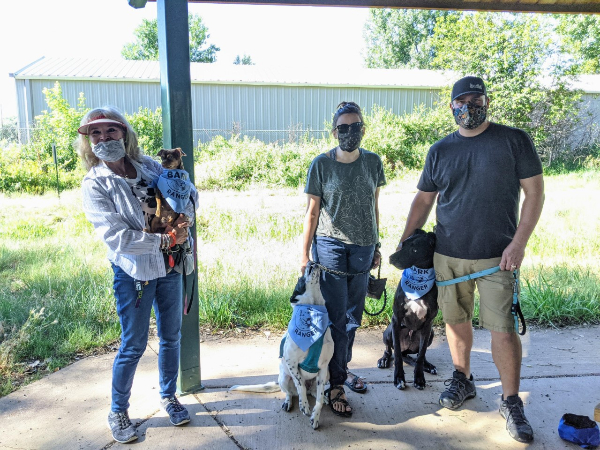 BARK Rangers are Volunteer Ranger Assistants (VRAs) and their canines that patrol on approved Natural Areas Department properties. These volunteers and their dogs serve as a visible presence in the City of Fort Collins Natural Areas Department and serve as ambassadors promoting stewardship ethics and good dog behavior while on city trails. BARK Rangers participate in education and community outreach events.
BARK Ranger training will announce a spring 2024 training date soon! Fill out your application here.
Trail Savvy Dogs Video Series#
Why Visit a Natural Area with your Dog?
Visiting a Fort Collins Natural Area with your dog can be a rewarding experience. In this first of 4 videos, learn how you and your dog can get the most of your visit.
Know the Regulations
In this episode, learn about the various Fort Collins Natural Area's regulations that will make you and your canine companion's visit successful. Ranger Kara Jacob reminds us to follow the B.A.R.K. principles- Bag your pet's waste, Always wear a leash, Respect wildlife, and Know where you can go.
Teaching Your Dog Trail Skills
Try these dog training skills at home before hitting the trail with your canine companion. The skills are: Stop & Wait,​ Calmly Look at Distractions and Recall. These skills will help you and your canine buddy have a safe and positive experience on your next outing to a Fort Collins Natural Area.
Safety Precautions & What to Bring
In this episode of Trail Savvy Dogs, we look at the various safety measures you can take to make your visit to a Fort Collins Natural Area a successful experience.