Our Climate Future (OCF) is a comprehensive plan to simultaneously address climate, energy, and waste goals while improving our community's environmental equity and resilience. OCF articulates an unwavering commitment to mitigating and adapting to climate change with a people-first systems approach.
Opportunities to get involved: Apply by Friday, June 17th.
OCF is looking for Community Consultants on four Next Moves! Individual projects and strategies within the OCF plan are called "Next Moves." Next Move Community Consultants will join a project team and work directly with a City staff project manager, and provide their perspectives, feedback, and expertise. The four listed below are the City-led projects in need of support from community members right now. Find full project descriptions here.
Natural Areas Spanish Language Programming
Natural Areas Department's Draft Equity and Inclusion Strategic Plan
Environmental Justice EPA Grant (this project is able to host individuals who speak Spanish as their primary language)
Epic Homes for Underserved Communities
Important details about Next Move Community Consultants:
Community Consultants will be compensated $25/hour and will be asked to submit an invoice to the City halfway through their work and another at the end.
Community Consultants are asked to commit at least 20 hours total to the project throughout the year, and projects are unlikely to need more than 40 hours throughout the year.
Some meetings for the projects may be held Mondays through Fridays, 9am-5pm.
If you would prefer to have a conversation rather than submit the written form, you may schedule a time with Adelle, a member of the City's Climate Team, here.
Thank you to everyone who submitted the survey and shared your interest in the Community Consultant role. You will hear back from me no later than Monday, June 27th.
Consultor Comunitario de Iniciativas Clave para la Subvención de Justicia#
El equipo que gestiona la Calidad del Aire en la Ciudad de Fort Collins ha recibido una subvención de Justicia Ambiental de dos años de duración, procedente de la Agencia de Protección Ambiental (EPA). El propósito de estos fondos es actualizar los programas residenciales para el mejoramiento de la calidad ambiental en los espacios interiores de los hogares de Fort Collins. La meta es desarrollar un programa que sea accesible, comprobado, diseñado de manera conjunta con y por miembros de la comunidad. El equipo ha estado trabajando con miembros de la comunidad para interiorizarse de sus perspectivas y valiosas ideas concernientes a lo que sería un programa ideal para ellos.
El próximo paso en este proceso es recopilar todas las opiniones e inquietudes de la comunidad y diseñar un nuevo programa, un plan actualizado, que se pondrá a prueba en la última parte del otoño del 2022. Este es el punto en el que nos gustaría contar con la participación de un consultor comunitario.
Otros Detalles Importantes:
Sería motivo de gran satisfacción para el personal de la Ciudad contar con consultores comunitarios que hablen español como primer idioma.
La remuneración será de $25/hora y se espera que los consultores comunitarios presenten una factura a la Ciudad a medio camino del periodo de trabajo y otra al final.
El plazo para el envío de respuestas a la encuesta es el viernes, 17 de junio, al final del día.
Shift Your Water#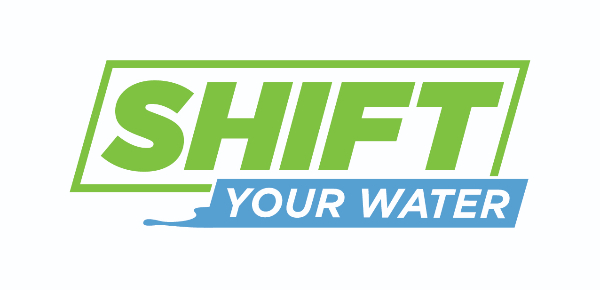 What is Shift?
80% of Fort Collins' community members support climate action and want simple, easy actions they can take to do their part and save time, energy, and money. Shift is a campaign dedicated to mobilizing our community to reach our climate action goals of a 20% reduction below 2005 levels in 2020; 80% below by 2030; and to be carbon neutral by 2050.
What is Shift Your Water?
Turn off your sprinkler system by Oct. 1 for a chance to win $50 off your water bill.
Shift your water use and voluntarily stop watering your lawn a little earlier this year to join a community of champions dedicated to saving water – a vital resource in our semi-arid climate.
Winterizing your system a little earlier than normal this fall shouldn't affect your lawn's health. It will come back strong and green in the spring!
Eligible residential Fort Collins Utilities water customers who pledge to save water and turn off their sprinkler system by Oct. 1 will be entered into a drawing for $50 off their water bill. You could be one of 100 winners!