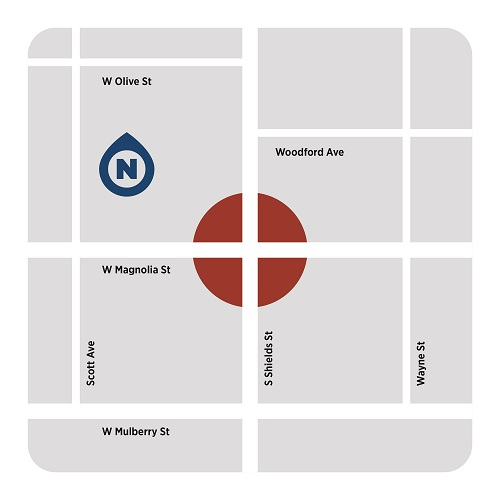 Rescheduled: Virtual Meeting on W. Magnolia St. and S. Shields St.
We apologize for the inconvenience and short notice. We must reschedule our public meeting on Magnolia and Shields utility and multimodal improvements. A new meeting will be rescheduled. Check back for updates and we will mail details on our rescheduled meeting soon.
If you would like to be notified when we select a new date and time, complete this brief form.
The City of Fort Collins is hosting a virtual meeting to inform residents and property owners about multimodal transportation and utilities improvements at the intersection of W. Magnolia St. and S. Shields St. City staff will explain how this project will enhance the neighborhood and communicate project timelines and deliverables. The meeting will be held remotely via Zoom. We will post information on a new date and time to this page.
Please contact Cortney Geary at cgeary@fcgov.com or 970-416-2471 if you do not have access to Zoom and would like to participate, are having trouble connecting, cannot attend the meeting and would like to receive minutes from the meeting, or have any questions about the transportation project.
Project Overview#
The 2014 Bicycle Master Plan identifies the intersection of W. Magnolia St. and S. Shields St. for multimodal improvements as part of the Magnolia Bikeway which connects Magnolia St. directly to City Park and downtown on low-volume local streets. The unsignalized intersection of Magnolia and Shields is a barrier to active transportation.
City staff, in collaboration with a private consultant, developed an initial design for the intersection which was refined based on resident feedback and concerns. The resulting design has been introduced to area residents in 2017. The project had been delayed as originally proposed in order to coordinate with Utilities on several important projects in the immediate project area. At this time, Utilities, Traffic, Engineering, and FC Moves are prepared to move forward with the proposed utility upgrades and multimodal improvements.
Outreach activities are described below, including key dates and deliverables.
Project Design#
The City is planning to install a signal dedicated to pedestrians and bicyclists crossing Shields at Magnolia. Based on neighborhood feedback, the City has revised the design options and timeline for the Shields and Magnolia Bicycle and Pedestrian Signal project. This project helps complete the Magnolia Bikeway, a Safe Routes to School Corridor, and the continuation of the W. Mulberry east-west bike route. The selected design is now anticipated for construction in summer 2021 (which has been delayed to to COVID-19 impacts).
We've received great feedback on the design options and have determined the preferred design for this intersection based on this feedback and further analysis. The preferred design is available for your review below. Additional outreach will occur with the neighborhood to provide information on construction.
Utilities Upgrades#
The following work will be done by the Utilities Department as part of this project:
Stormwater improvements at the intersection of Magnolia Street and Shields Street
Wastewater line replacement along Shields Street between Mulberry Street and Olive Street
Right Lane Closure

Full Closure Starts

Full Closure Ends
Contact#
Sandra Bratlie | Special Projects Manager, Utilities | 970-416-2233 | sbratlie@fcgov.com
Cortney Geary | Active Modes Manager, FC Moves | 970-416-2471 | cgeary@fcgov.com
Nick Heimann | Specialist, Active Modes, FC Moves | 970-416-2628 | nheimann@fcgov.com