Results of the Arts Market Survey, funded in part by the City of Fort Collins Economic Health Office, are now available. The City, Downtown Development Authority, and Bohemian Foundation engaged Artspace to assess the feasibility of an affordable housing development.
Small Business Corner: George Grossman with Happy Lucky's Teahouse
Q: Tell us a little bit about you – what's your background? If you had 2 minutes in an elevator with the Governor to tell your story, what would you say?
A: Happy Lucky's mission is to "Nourish Your Happy"—through community, connection and the experience of great tea. Since 2009, owners George and Kari Grossman, along with a dedicated team of leafsters, have been sharing how culture, lifestyle, health and happiness boil down to just three elements: Water, Tea, and Time.
Q: What do you like about doing business in Fort Collins? In Old Town?
A: Fort Collins is a town of tasty beverages, music, bikes and a crafted foodie culture. Happy Lucky's is tea central in the middle of all that. The entrepreneurial spirit and environmental sustainability focus of the local business community inspires us, not to mention the surrounding mountains, rivers and open space!
Q: You have strong sustainability/triple-bottom-line components associated with your business. Why is this important to you?
A: Small business is an integral part of a vibrant community and nowhere is that more evident than in Old Town Fort Collins. To sustain the unique nature of small business owners must commit to a triple-bottom-line to achieve long-term success. While I can't speak for my Walnut Street neighbors—supporting the community and the environment while driving financial success is necessary for Happy Lucky's Teahouse to showcase over 200 loose-leaf teas—the largest selection in Colorado—in a unique retail shopping experience.
Q: You've emerged as a leader among the Walnut Street businesses. How do the Walnut Street businesses want to be identified?
A: The Shop Walnut tag line is "The Most Unique Two Block in Fort Collins!" Nearly every business on Walnut Street is a local Fort Collins or Colorado business. If small business fails in the heart of Old Town the downside will be that replacement businesses will be national chains that will turn something truly unique into anywhere USA.
Q: How's the construction going?
A: To be honest the construction and road closure has caused a financial disruption to many of Walnut Street businesses. Some of us were bracing for a 30-50% decrease. The actual loss to many of us is less than that but we are working together through our marketing efforts to minimize the negative effects of the road closure. The good weather has been beneficial and I think the project is ahead of schedule. One cool thing was the discovery that trolley tracks went down the middle of Walnut. I don't think anyone really knew that.
Q: What are the Walnut Street businesses doing to attract customers?
A: Our outreach has been incredible. First we partnered with the City to provide free one hour parking coupons for customers who park in the nearby parking garages. We initiated a Windows on Walnut art show featuring local artists decorating Walnut Street businesses windows. The public is encourage to come Walk Walnut and discover some amazing art and vote for their favorite. There is a drawing for voters to win a gift basket of goods from Walnut Street Businesses. The Downtown Business Association is sponsoring a Where's Walnut scavenger hunt campaign starting in mid-February. The public is invited to visit each Walnut Street business and identify the squirrel in each business. Upon completion winners will be drawn for several $100 DBA gift cards. Many us have joined forces to underwrite Shop Walnut on KUNC public radio. Lastly, many businesses have specials throughout the construction project that are promoted on http://ShopWalnutStreet.com and on Facebook at ShopWalnutStreet.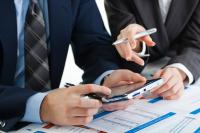 The City of Fort Collins has joined with ACCION Colorado - the largest non-profit, small business lending network in the nation - to bring ACCION to Fort Collins this summer to assist small businesses that may not meet traditional lending requirements.
ACCION's Denver-based bilingual staff specialize in lending to start-ups, low-to-moderate entrepreneurs and other potentially disadvantaged borrowers who may not "fit in the box" for conventional small business lenders. ACCION has partnered with the City and FVC MESH to provide in-person lending services from 9 a.m. to 4 p.m. on June 7 and 21, July 5 and 19 and August 2 and 16 at FVC MESH, 242 Linden St. Read more.
In 2014, the City evaluated current workforce and future needs as an essential part of a healthy economy. That effort has grown to a regional level: In 2017, the City will participate in a Talent 2.0 Regional Action Plan to address access, alignment and barriers to developing the first regional workforce action plan. Talent development is a team sport that requires public, private and educational institutions to work collaboratively to be successful. See the presentation from the February 2017 rollout.
Economic Health of the City of Fort Collins
Learn more about the Economic Health of the City of Fort Collins, its major accomplishments and upcoming goals and projects.
2015 Economic Health Strategic Plan.
Learn more:
Working with the City of Fort Collins
The City of Fort Collins has a centralized Purchasing Division responsible for the procurement of goods and services in excess of $2000. The City always welcomes new vendors to join its list of quality suppliers for goods and services.
Related Information: