Northwest Trail Improvements
Poudre Spur Trail is Open, Puente Verde Trail Opens Soon
The new Poudre Trail Spur is now open! The spur trail connects from the existing Poudre Trail about a ¼ of a mile west of Shields St. to Lancer Dr. (a one-way road that connects Vine Dr. to Lincoln Middle School and the Boys & Girls Club). The new trail spur is ¾ of a mile in length and helps connect the northwest neighborhoods to schools, nature, and other nearby destinations.
The new Puente Verde Trail is under construction and scheduled to open by June 5. This 8' wide recycled asphalt path will travel southwest from Vine Drive (just west of the western leg of Lancer Dr) to Taft Hill Road, connecting to an existing paved trail to Irish Elementary School. A new pedestrian crossing will be installed to help people cross Taft Hill Road.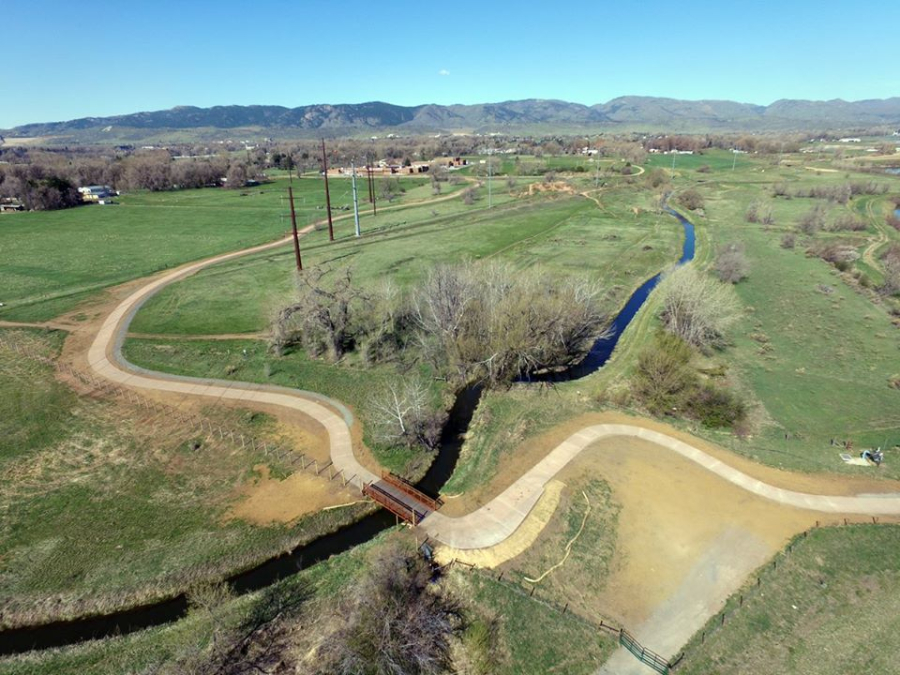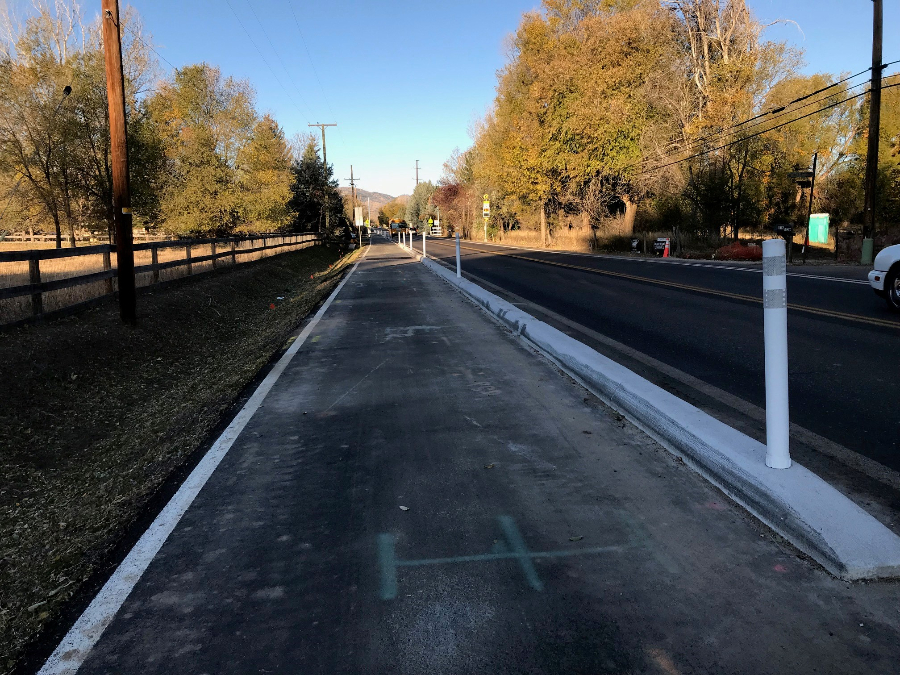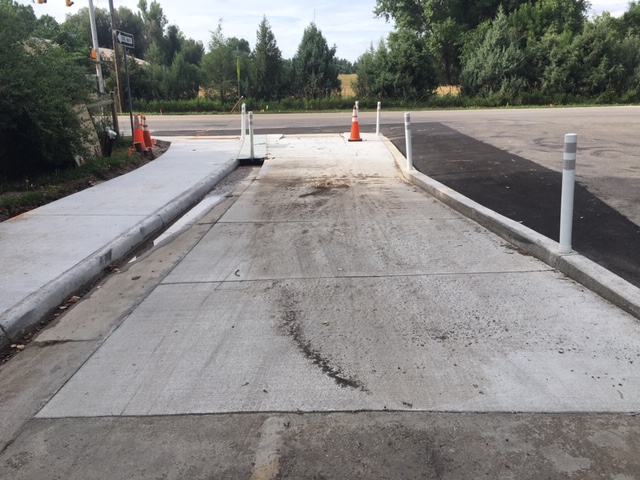 Improved bicycle
and

pedestrian connectivity

in

northwest Fort Collins
Beginning summer 2019, the City will complete several bicycle and pedestrian projects in northwest Fort Collins to improve safety and connectivity to schools, the Poudre Trail, the Boys & Girls Club and other nearby destinations. The following projects bring together resources from several City departments as well as the County.
Overview of Projects:
A paved trail connecting between Lincoln Middle School/Lancer Drive and the Poudre Trail.
A soft-surface trail connecting between Taft Hill and Vine in the Puente Verde Natural Area (west of Lancer).
A protected bicycle and pedestrian lane on the south side of Vine connecting from the Puente Verde Natural Area trail to Hannah Drive.
A protected two-way bike lane on the eastern leg of Lancer connecting Vine to Lincoln Middle School and the new Poudre spur trail.
New or upgraded pedestrian and bicycle crossings at Vine and Lancer, and on Taft Hill connecting the new Puente Verde Natural Area trail and an existing trail on the west side of Taft Hill Road.
Construction is wrapping up on these projects and will likely be complete in June 2020.
The area surrounding W. Vine Drive and Lincoln Middle School has been recommended for improved bicycle and pedestrian connections in the following plans:
In 2016 / 2017, the City completed the Project Outdoors: Plug in to Nature in Northwest Fort Collins planning process in partnership with the community and various key stakeholders. The goal of Project Outdoors was to understand the specific barriers youth and families experience to connecting to the outdoors, identify strategies to address the disconnect, and empower youth and the community to be part of a collective to solve it. Following the planning process, an Implementation Grant application was been submitted to make the vision come to life. Although the implementation grant was not funded, many of the projects identified and prioritized in the planning process are moving forward as part of the work being completed this year.