See Fort Collins
By

Bicycle!#

Bicycling is a great way to get to know Fort Collins. With relatively flat terrain, 280+ miles of wide bike lanes, and 30+ miles of multi-use trails, bicycling is a fun, healthy, and environmentally-friendly way to see all that Fort Collins has to offer. Check out the bike map to help you with the orientation of Fort Collins.

Fort Collins Bike Share is a great opportunity for visitors, students, and residents looking to explore the City of Fort Collins. We offer a variety of self guided tours from the "Bike the Sites" collection, including a Brewery Tour, Environmental Learning Tour, and the Historic Tour.

Fort Collins and the surrounding vicinity offers hundreds of miles of incredible road biking. From flat prairie and country roads, to several steep canyons west of the City, Fort Collins offers world class road riding. See map!

If it's mountain biking you are after, we have miles upon miles of great mountain biking minutes from downtown. Visit the City of Fort Collins Natural Areas for information on riding the foothills trails or check out the trails and pump track at Lory State Park, or Horsetooth Mountain Park for prime mountain biking action. Also, the City's Spring Canyon Park offers a challenging mountain bike skills course and you can find a fast BMX course at Edora Park.
Fort Collins Bicycling Organizations#
Fort Collins is home to many bicycling organizations. Check out these websites for more information:
FC Bikes#

FC Bikes is the City of Fort Collins bicycling program. Through infrastructure planning, educational programs, encouragement events, and work with other City departments and local organizations, FC Bikes aims to improve conditions for bicyclists and increase the number of trips made by bicycle in our community. The 2014 Bicycle Master Plan outlines a vision for bicycling in Fort Collins. Low-stress bikeways and wayfinding are becoming a staple in bicycling infrastructure. Bike to Work Days (fourth Wednesday in June and International Bike to Work Day in February) and Open Streets events are popular to Fort Collins bicycling culture, coordinated by FC Moves. Our adult education programs can help anyone learn to ride, navigate the city legally and safely by bike, and more. The Bicycle Friendly Driver Program is gaining national attention by teaching motorists to safely drive in the presence of bicyclists. Contact us to learn more about our program.
Bike Fort Collins #

The mission of the Bike Fort Collins program is "To foster a bicycle-friendly culture and transportation system in Fort Collins through education and encouragement." Bike Fort Collins works to instill bicycling as a viable form of transportation and recreation for citizens of Fort Collins. Their projects include and are not limited to, the FC Bike Library, the Safe Routes to School Program, and the Vintage Bicycle Museum Without Walls. To learn more about this organization visit: www.bikefortcollins.org
CSU Cycling Club #

CSU Rams Cycling is a club sport and is open to all students. Whether you have raced before or not the Rams Cycling Club is happy to get you on your bike an rolling. Their goal is to get more students on their bikes, so if you don't want to race you can meet them for their group rides. To learn more about the team, group rides, and meeting times check out www.ramscycling.com
Fort Collins Bicycle Co-op #

We are Building Community Through Bicycling. Run by volunteers, the bike co-op focuses on keeping our community riding, including those who can't afford to buy or maintain a bike. The Bike Co-op refurbishes hundreds of bikes each year which are returned to the community through their Earn-a-Bike program. To find out more about the Bike Co-op, their programs, and volunteering, visit www.fcbikecoop.org
Fort Collins Cycling Club#

The Fort Collins Cycling Club has more than 300 members, representing road cyclists ranging from beginners to group riding to advanced recreational riders. They ride year-around! Please visit their website for information about scheduled and ad hoc riding opportunities on a weekly basis. They are also engaged in community service, advocacy, and social events relating to cycling. Individual and family memberships are available. Please see their website at http://www.fccycleclub.org (you can also find them on Facebook).
Overland Mountain Bike Club#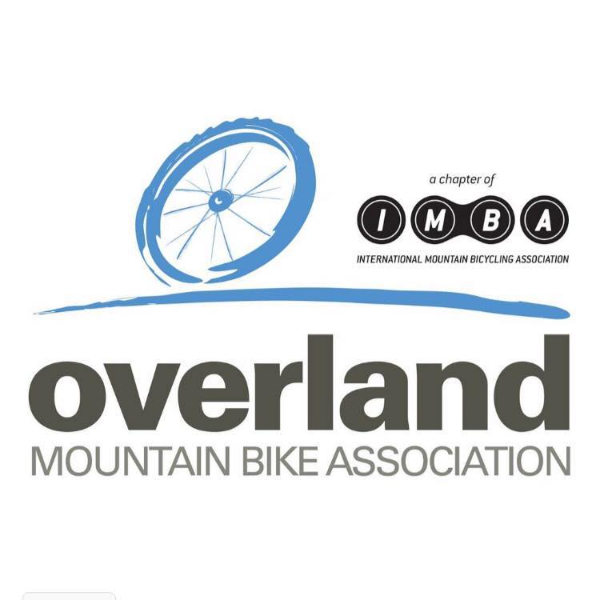 Overland Mountain Bike Club promotes the active, healthy sport of mountain biking by providing education and assistance to all trail users, and by working to build and maintain quality, sustainable trails that enhance the mountain biking experience. Overland hosts an array of fun events, group rides, and volunteer events throughout the year. In conjunction with their service organization, Diamond Peaks Mountain Bike Patrol, Overland works to ensure that mountain bikers continue to have a home along the northern Front Range. For more information, please visit: www.overlandmtb.org
Colorado Bicycling Manual#