Patsi Maroney | Neighborhood Services| cG1hcm9uZXlAZmNnb3YuY29t
Got conflict? Curious about how mediation works? Want to know your options when it comes to neighborhood or housing disputes? We have just the thing! Come to our monthly "Meet-a-Mediator" drop-in session and see how you can increase the peace in your life, one conversation at a time. You'll meet Mediation Program staff and volunteers who can answer your questions on mediation and how it might be a helpful tool for you.
We set up shop on the first Saturday of each month at the Campus West Connections (CWC) office from 10:00 am – 12:00 noon. The next session is scheduled on Saturday May 5, 2018 at the CWC office, 1335 W. Elizabeth #145, starting at 10:00 am. You can either drop in or call 970-224-6022 to schedule an appointment time, whichever's more convenient for you! Hope to see you there.
---
Landlord Education Series
Katherine Bailey | Neighborhood Services | a2JhaWxleUBmY2dvdi5jb20=
Join us for the spring 2018 Landlord Education Series! This ten hour class series is designed to inform and empower local landlords to operate successfully within a complex and the ever-changing northern Colorado rental market. Topics covered include: resident selection, leases, code compliance, occupancy, fair housing, evictions, CSU programs, rental housing standards, and more. The class will utilize an updated landlord-tenant handbook.
The spring 2018 Landlord Education Series will be held Friday, May 11th and Friday, May 18th. Attendance both days is highly recommended as different topics will be discussed.
Find out more including how to register online at: fcgov.com/neighborhoodservices/landlord-tenant.
---
Katherine Bailey | Neighborhood Services | a2JhaWxleUBmY2dvdi5jb20=
Join us for our upcoming HOA education series classes! May 15 we will be talking about The Basics of Being a Board Member, and June 14th we will discuss Homeowner Rights and Responsibilities.
Classes are taught by HindmanSanchez Law Firm and are held in the Twinberry Auditorium of the Fort Collins Senior Center from 6-8pm. Find out more and register online at: fcgov.com/neighborhoodservices/hoainfo.php
---
2018 Innovate Fort Collins Challenge Competition Opens!
Katy McLaren | Environmental Services | a21jbGFyZW5AZmNnb3YuY29t
The 2018 Innovate FC Challenge opened April 18, launching the second round of competition for Ft. Collins businesses and organizations. This competition provides seed money to pilot projects that provide carbon reduction through energy, waste materials, transportation and behavior change solutions. Applicants can be awarded $3,000-$75,000 for one-year projects that offer scalable outcomes. Letters of Intent are due May 18 and project finalists will present their proposals at a Public Pitch Night August 30.
---
Free Household Hazardous Waste Collection Event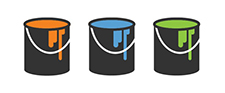 Errin Henggeler |Utilities Environmental Regulatory Affairs | ZWhlbmdnZWxlckBmY2dvdi5jb20=
Who: Fort Collins residents
When & Where: Sat., May 19, 9 a.m.- 3 p.m., City of Fort Collins Streets Facility, 625 Ninth St.
Accepted Items
pesticides
painting products
household batteries
fluorescent bulbs
cleaning and automotive products
vitamins and supplements
personal care products
mercury-containing items
Spring Back Colorado mattress recyclers also will be onsite to collect mattresses and box springs for $15 per item (cash or charge). More information: SpringBackCO.org
Items Not Accepted
tires
e-waste
asbestos
explosives
pharmaceuticals
bio-waste (needles, bandages)
commercial and industrial waste
Year-round resources: fcgov.com/trc or larimer.org/solidwaste/haz.htm
Event information and details on accepted items: fcgov.com/hazwaste, dXRpbGl0aWVzQGZjZ292LmNvbQ==, 970-212-2900 or V/TDD 711
City Council will consider revising code violation notifications
Eric Keselburg | Neighborhood Services | ZWtlc2VsYnVyZ0BmY2dvdi5jb20=
In June, City Council will consider revising City Code regarding nuisance code violations. City staff are recommending that Council remove the requirement to provide violation notices for all code violations.
If approved, Code Compliance officers would no longer be required to issue a warning notice for every violation; instead, they could immediately issue a citation for nuisance violations when appropriate. This would give officers more flexibility to address nuisance code violations, particularly with repeat violators and chronically problematic properties.
If Council removes the requirement, Code Compliance will develop policies to clearly define when a citation may be issued without allowing time to correct the violation.
Education and voluntary compliance remains the primary goal for Code Compliance. The majority of code violations would still receive warning notices with time to correct the violation before a citation would be issued, as is current practice.
---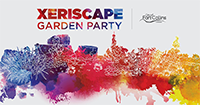 Katie Collins | Water Conservation Coordinator | a2NvbGxpbnNAZmNnb3YuY29t
Experience the beauty of xeriscape at the 2018 annual Xeriscape Garden Party. Attendees will have a chance to tour the demonstration garden, participate in hands-on activities, enjoy local food truck offerings and enter locally sponsored gift card drawings.
Master Gardeners will be in attendance to help with all of your planting needs. You'll also have the chance to get professional advice on improving your sprinkler system, selecting low-water use plants, composting, recycling and more.
Saturday, June 16, 11 a.m. – 2 p.m., City Hall, 300 W. Laporte Ave.
More info: fcgov.com/garden-party
Nick Heimann | FCMoves | bmhlaW1hbm5AZmNnb3YuY29t
Come Ride the Route at Open Streets on Sunday, June 3 from 10:00 a.m. to 3:00 p.m. Our first of two Open Streets events in 2018 will feature E. Stuart and Welch streets from Remington to Edora Park. Enjoy family-friendly car-free streets that feature programming in small groups located along the event route. Free programming will delight residents of all ages, and grab lunch and one of more than 10 local food trucks. At Edora Park, take in live music all day long, featuring northern Colorado headliner, The Burroughs. For more a map of the event route, resident detours, and more information, visit fcgov.com/openstreets.
Also join FC Bikes Bicycle Ambassadors for biking fun in a neighborhood near you! Ambassadors will be in various neighborhoods in northwest Fort Collins offering bike tune-ups, family-friendly activities and bike rides to fun destinations from April through September. Learn more at fcgov.com/fcbikes.
Do you walk, bike, drive, use transit, or live along W. Mulberry Street? The City will be restriping W. Mulberry St. between Overland Trail and Jackson Ave this summer to include a center turn lane, one travel lane in each direction, and protected bike lanes. Crossing improvements are also planned at key intersections along this section of W. Mulberry St. Stay tuned for more information about construction, or visit fcgov.com/bicycling/west-mulberry-street-improvements to learn more!
---
Beat
the

Buzz with

the

4 D's
David Young | Communications and Public Involvement | ZHlvdW5nQGZjZ292LmNvbQ==
While spring may be in the air, summer is fast approaching and that means another season guarding against West Nile virus (WNV).
WNV is a disease that is transmitted to humans by mosquitoes. The symptoms of West Nile range from none to very serious. This summer when you hear the buzzing of mosquitoes, just remember the Four D's: Drain, Dress, DEFEND, Dusk through dawn.
Drain
Mosquitoes breed in water! Drain any standing water in your yard each week. Bird baths, clogged gutters and kiddie pools are common breeding sites.
Dress
Wear lightweight, long-sleeved shirts and long pants while outdoors.
DEFEND
Apply insect repellent sparingly to exposed skin. Use an approved repellent according to its label.
Dusk through Dawn
Limit time spent outdoors at dusk through dawn, when mosquitoes are most active and feeding.
While there are no guarantees that you will not get WNV, using the Four D's helps minimize the risk. Learn more at fcgov.com/westnile.
---
Introducing
the

New Efficiency Works Store
Brian Tholl | Energy Services Supervisor |YnRob2xsQGZjZ292LmNvbQ==
Fort Collins Utilities customers can now take advantage of instant rebates on smart thermostats, LED bulbs and more at the new, online Efficiency Works store. In the past, rebates meant filling out forms and waiting for a check or bill credit. With the Efficiency Works Store, your rebate is instantly processed online.
Start shopping and saving today at rebates.eworksstore.com
---
Thank you for reading the Neighborhood Newsletter!
Click here to take our survey after you've read this edition to help make the newsletter even better!