Neighborhood News
Neighborhood Connections Fall Program
Katherine Bailey | Neighborhood Services | TlNQcm9ncmFtc0BmY2dvdi5jb20=
The health of our community depends first on the relationships with the people closest to us. Friendship with our neighbors reduces tensions and creates stronger neighborhoods, bringing together diverse people within a community. The Neighborhood Connections program supports growing relationships in neighborhoods by educating connectors that start on their own block, bringing people together to create more cooperative and vibrant neighborhoods. Through supporting our neighbors as they connect with each other, we take the first step to a healthier, safer, and friendlier Fort Collins.
Neighborhood Connections seeks every voice, exploring the strengths and priorities of all our neighbors while improving access to City services, for the benefit of the whole community.
Want to know more? Check out our website.
Our Fall Core Education classes will begin this October.
Reminders
Don't forget, we are always excited to join you and your neighbors for a neighborhood meeting! Please reach out to us at Neighborhood Services if we can help support your neighborhood outreach events! Contact TlNQcm9ncmFtc0BmY2dvdi5jb20=
Is there someone new in your neighborhood? Neighborhood Services offers welcome bags for new residents. Come by and pick one up for your new neighbor today! Click here for more information.
The third round of Neighborhood Grant applications is due September 29th! Find out more at our website.
Test your Bicycling and Pedestrian Skills
Jamie Gaskill-Fox | FC Bikes Program Specialist | amdhc2tpbGwtZm94QGZjZ292LmNvbQ==
The Walk and Wheel Skills Hub is officially open! Drop in on September 7 or October 5, between 4 and 6 p.m., for training sessions of Fort Collins new bicycling and walking safety skills facility, located at 1600 W. Drake Rd. Bicycle Ambassadors will be on-site to answer questions about the facility and to teach bicycling and walking skills. Registration is not required, but recommended at www.fcgov.com/bikeautumn.
1st Annual Bonspiel Tournament September 8-10
Paul Thibert | Recreation Department | cHRoaWJlcnRAZmNnb3YuY29t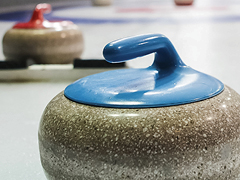 Location: Edora Pool Ice Center (EPIC)
The first bonspiel held in Fort Collins is set to take place at Edora Pool Ice Center (EPIC) September 8-10. The tournament will host 20 teams competing for the win. Community members are welcome to attend the free weekend long event and celebrate the sport as we approach the 2018 Winter Olympics. For more information, visit fcgov.com/recreation.
Family-friendly FC Rides around Fort Collins
Nick Heimann | FC Bikes Program Specialist | bmhlaW1hbm5AZmNnb3YuY29t
Join Bicycle Ambassadors for our Autumn FC Rides Series, family-friendly, slow-paced rides around Fort Collins. Rides are scheduled for September 8 and 22, and October 13 and 27. Visit www.fcgov.com/bikeautumn to register for each ride. Helmets are required but available upon request. Rides average 4-5 miles in length along low-stress bikeways and trails.
Free Household Hazardous Waste Collection Event, Saturday, September 9
Errin Henggeler | Utilities Environmental Regulatory Affairs | ZWhlbmdnZWxlckBmY2dvdi5jb20=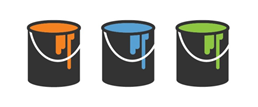 Community members can dispose of their hazardous wastes for free at the City of Fort Collins household hazardous waste collection event, Sat., Sept. 9, 9 a.m.- 3 p.m., City of Fort Collins Streets Facility, 625 Ninth St. Online map: fcgov.com/hazwaste
Accepted Items
(non leaking)
pesticides
painting products
household batteries
compact fluorescents
cleaning and automotive products
vitamins and supplements
personal care products (hair products, lotions)
mercury-containing items (thermostat and appliance switches, thermometers, button-shaped batteries)
Items Not Accepted
tires
e-waste
asbestos
explosives
pharmaceuticals*
bio-waste (needles, bandages)
commercial and industrial waste
Visit fcgov.com/recyclingcenters for disposal options for non-accepted items.
*Pharmaceuticals - Safely dispose of unwanted or expired medications at Fort Collins Police Services, 2221 S. Timberline Rd., weekdays, 8 a.m.-6 p.m., and weekends, 8 a.m.-2 p.m. Items not accepted: needles/sharps, oxygen containers, mercury thermometers, pressurized canisters, chemo/radioactive substances or illicit drugs.
New in 2017:
Spring Back Colorado mattress recyclers will be onsite to collect mattresses and box springs for $15 per item (cash or charge). More information:
SpringBackCO.org
For more information, visit fcgov.com/hazwaste, email dXRpbGl0aWVzQGZjZ292LmNvbQ==, call 970-212-2900 or V/TDD 711. Learn about year-round recycling opportunities at fcgov.com/trc.
Grandparents Day September 10, 9 a.m.-Noon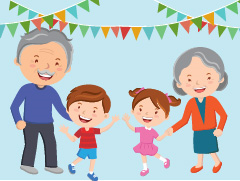 Ashley Ruffer | Recreation Department | YXJ1ZmZlckBmY2dvdi5jb20=
Location: Senior Center
Celebrate the special bond between Grandparents and grandchildren at this annual event. Enjoy games, swimming, balloons, a petting zoo, mini carnival, and more. Tickets are on sale at the Senior Center. For more information, visit fcgov.com/recreation.
Ride the Route at Open Streets
Nick Heimann | FC Bikes Program Specialist | bmhlaW1hbm5AZmNnb3YuY29t
Come Ride the Route on Sunday, September 17 at Fort Collins final Open Streets event of 2017. Grab a bike, family and friends for an day of car-free streets. From 10:00 a.m. to 3:00 p.m., Pleasant Valley Rd., Clearview Ave., Castlerock Dr., and Springfield Dr. will be transformed with live music, food trucks, art, and much more free programming. Participants can even bring their own fun and games to the streets!
HOA Education Series
Thomas Fahey | Neighborhood Services| dGZhaGV5QGZjZ292LmNvbQ==
Are you a property manager or a board member for an HOA? Consider attending the continuing 2017 HOA Training Sessions. There will be 3 different trainings between September and December provided by the HindmanSanchez Law Firm. For more training descriptions and registration, please visit http://www.fcgov.com/neighborhoodservices/hoainfo.php.
Club 45 September 23, 6-9 p.m.
Recreation Department | cmVjcmVhdGlvbkBmY2dvdi5jb20=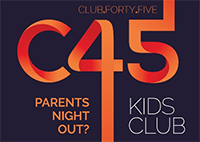 Location: Foothills Activity Center
Sometimes, parents need a night out on the town. And, sometimes kids need a night away from their parents. Every other month this fall, 4th and 5th graders will take over Foothills Activity Center at Club 45. For more information, visit fcgov.com/day-camps.
Funding for Your Natural Area Idea or Project
Zoe Shark | Natural Areas | enNoYXJrQGZjZ292LmNvbQ==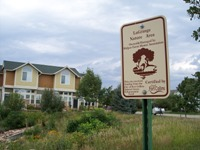 Three local sources of funding are available to support projects that enhance or steward public or private natural spaces:
The Enhancement Fund supports projects on City-certified natural areas such as native tree and shrub plantings, removal of exotic pest trees, wetland restoration, or native grassland revegetation. The information packet includes an application and provides details. Applications are due Nov. 3. Nature in the City supports Community Projects with partner organizations such as HOA's, schools, community groups, non-profits, businesses, and others in the community to increase access to high quality natural spaces for people and wildlife. You are invited to plan and implement neighborhood-scale projects that improve access to nature, increase landscape diversity, and connect wildlife corridors throughout the city. As Fort Collins grows toward its "buildout" population, these projects will help ensure that nature is well-integrated into the urban fabric of public and private lands. Applications are due October 2.
Xeriscape Incentive Program Open House
Liesel Hans | Utilities Customer Connections | bGhhbnNAZmNnb3YuY29t

Ready for a change of scenery? Join Fort Collins Utilities for an informative open house designed for residents interested in xeriscape water-wise landscaping. Join us Thursday, October 12, 5-7 p.m. at the Gilded Goat Brewing Company. Find out more at this page
Landlord Education Series
Katherine Bailey | Neighborhood Services | a2JhaWxleUBmY2dvdi5jb20=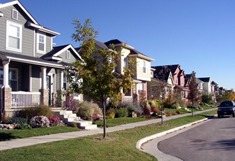 Join us for the fall 2017 Landlord Education Series! This ten hour class series is designed to inform and empower local landlords to operate successfully within a complex and the ever-changing northern Colorado rental market. Experts will speak on topics including: resident selection, leases, code compliance, occupancy, fair housing, evictions, CSU programs, and rental housing standards. This fall we will be joined by 2 new speakers, from Poudre Fire Authority and the Colorado Civil Rights Division.
The class will take place on Wednesday, October 11th and Tuesday, October 17th from 9am (8:45am check-in) until 2:40pm. Both classes will be held in Community Room of the Police Department, 2221 S Timberline Rd, Fort Collins, 80525.
The cost for the series is $30 per person and covers instructor time as well as a light meal each day. Materials for the series will be available for participants in advance by email.
To register and make payment, please contact bmVpZ2hib3Job29kc2VydmljZXNAZmNnb3YuY29t or call 970-416-2350. Payment must be received and processed in order to confirm registration. Credit card payments are preferred and can be made by phone. Cash and check payments can be dropped off at Neighborhood Services,281 North College, second floor.
Treatsylvania October 27, 6-7:30 p.m.; October 28, 6-8 p.m.; October 29, 1-3 p.m. & 5-6:30 p.m.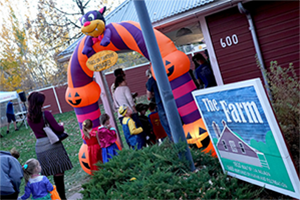 Emily Frare | Recreation Department | ZWZyYXJlQGZjZ292LmNvbQ==
Location: The Farm at Lee Martinez Park
Take a stroll through The Farm to go trick-or-treating. This non-spooky event is geared towards kiddos ages 0-10 years. Trick-or-treaters knock on the doors of more than 40 stores, go on hayrides, and visit the Not-So-Spooky Barn. For more information, visit fcgov.com/thefarm.
Bow Wowvania October 28, Noon-1 p.m.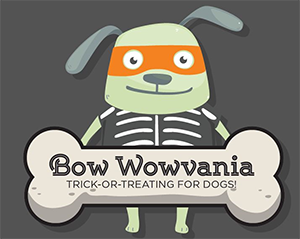 Emily Frare | Recreation Department | ZWZyYXJlQGZjZ292LmNvbQ==
Location: The Farm at Lee Martinez Park
Dogs are invited to dress up in their best costume and bring their humans down to The Farm for a dog-friendly Halloween event. Each pup will receive a doggie bag filled with treats and pup lifestyle gear. For more information, visit fcgov.com/thefarm.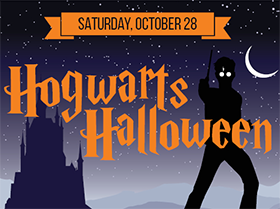 Hogwarts Halloween October 28, 6-9 p.m.
Lisa Freeman | Recreation Department | bGZyZWVtYW5AZmNnb3YuY29t
Location: Northside Aztlan Community Center
Witches and wizards between the ages of 5-14 years are invited on a magical adventure to a school of witchcraft and wizardry. Wear your best dress robes for an evening of mystery, while roaming the haunted halls, casting spells, creating potions, eating chocolate frogs, drinking butterbeer, and playing Quidditch. For more information, visit fcgov.com/recreation.
Save Money on Appliances and Water Fixtures through December
Lisa Schroers | Utilities Customer Connections | bHNjaHJvZXJzQGZjZ292LmNvbQ==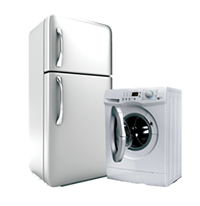 Fort Collins Utilities is helping residents save money by offering rebates on qualified appliances and water fixtures through the end of 2017.
A $50 utility bill credit is available for the purchase of a qualified clothes washer, while ENERGY STAR dishwashers qualify for a $25 credit.
Residents with an older refrigerator or freezer can take advantage of FREE haul away and a $35 bill credit.
Utilities water customers may be eligible for rebates on qualified WaterSense toilet purchases of 1.27 gallons per flush or less. Receive a credit of $50 or $75 for replacing and recycling up to two qualified toilets per water account.
Purchases must be made between September 1 and December 31, 2017. Applications must be submitted by January 15, 2018.
For more information, visit , call 970-212-2900 or email cmViYXRlc0BmY2dvdi5jb20=.
Share Your Love of Recycling as a Volunteer at the TRC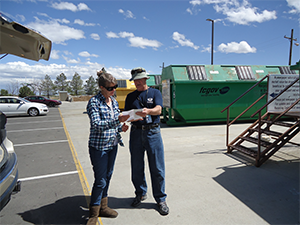 Maureen McCarthy | Environmental Services Department | bWFtY2NhcnRoeUBmY2dvdi5jb20=
Were looking for volunteers to help fellow recyclers at the Timberline Recycling Center (1903 S. Timberline). Learn about recycling in Fort Collins and help others unload their recyclables and then place them in the correct bins.
Which plastic goes where? Caps on or off? Why is glass separated out? If you have questions like these when it comes to recycling, consider directing your curiosity toward positive change! If you have a couple extra hours, come help others in our community to recycle right and recycle often!
Visit Timberline Recycling Center for more information, or contact Maureen McCarthy, bWFtY2NhcnRoeUBmY2dvdi5jb20=
Are you ready for the Big Jump?
Tessa Greegor | FC Bikes Program Manager | dGdyZWVnb3JAZmNnb3YuY29t
Fort Collins Council District 6 was selected to be a part of the Big Jump, a national initiative aimed at increasing bicycling rates by two to three times over the next three years. Interested in resources to get you safely and comfortably on a bike? Contact FC Bikes at YmljeWNsaW5nQGZjZ292LmNvbQ== or 970-221-6987 for more information. Bicycle Ambassadors can even deliver resources right to your home or work!
Get Ready For Fall Clean Up 2017
Lindsay Mason | CSU Off Campus Life | TGluZHNheS5tYXNvbkBjb2xvc3RhdGUuZWR1
Fall is here. That means football games, cozy sweaters, leaf-pile jumping and other outdoor events. In the state of Colorado, fall also means preparing for the first snowfall of the year.
Off-Campus Life at CSU and City of Fort Collins Neighborhood Services aim to help those who cannot prepare their yards for winter through our Fall Clean Up program, which will take place on Saturday, Nov. 4, 2017. This program assists elderly and/or physically limited neighbors in the Fort Collins area with outdoor yard work such as raking leaves, trimming bushes, and more.
To register your house as a project, please contact Off-Campus Life at (970) 491-2248. Student volunteers can register their groups by visiting the website listed below. The deadline for project and volunteer registration is Oct. 13.
Off-Campus Life and Neighborhood Services are committed to ensuring all Fort Collins residents feel valued and connected with their neighbors. For more Fall Clean Up information, please visit our website at http://ocl.colostate.edu/fall-clean-up.
Grace Reader is the PR and marketing manager at Off-Campus Life. Reach her at (970) 491-2248 or by email at Z3JlYWRlci5wdWJAZ21haWwuY29t.