Neighborhood News - Fall Edition#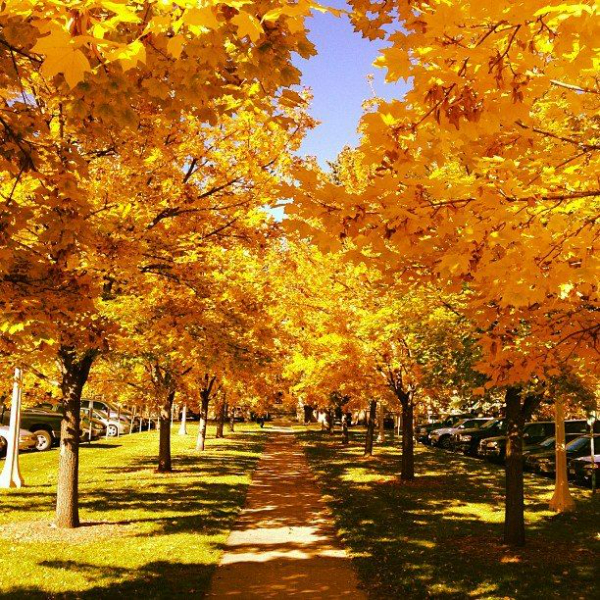 Scroll down, or click below to learn about:
City
of

Fort Collins Recommended Budget#
The City of Fort Collins published the 2023-2024 City Manager's Recommended Budget Sept. 2 and has scheduled opportunities for community members to learn more and provide feedback to City Council.
The Recommended Budget was developed by City staff and provided to City Council, who will now spend the fall reviewing and modifying the budget prior to adoption in November. Community members can review the proposed budget and share feedback at the City's budget website.
Neighborhood Services' budget proposals ("offers") are primarily found under the Neighborhood Livability and Social Health Category. Head to this site to see which offers are recommended to be funded and which are not. If you'd like to provide feedback for Council to consider, you can:
Attend the budget forum on Sept. 28, where participants can work through a mock budget exercise, learn more about the City's budget development process, and share their feedback. Registration and additional information will be available in mid-September.
Share your thoughts about the Recommended Budget directly with City Council by emailing cityleaders@fcgov.com, or attending Council's budget hearings on Sept. 20 and Oct. 4.
Adopt
A

Neighbor#
Hello from the Adopt A Neighbor Program! We are currently gearing up for a busy transition into Fall and Winter and offering assistance with the following tasks:  
Snow shoveling
Leaf raking
Grocery shopping/prescription pick-up
Pet care
Other miscellaneous tasks that can occur outside the home
If you are a neighbor in need of these tasks, please click here to let us know! We will then do our best to match you with a volunteer as soon as possible, please note that a request must be made at least two weeks in advance.
If you are an active/returning volunteer who would like to be paired with a neighbor for this coming season please check the Adopt A Neighbor section of your dashboard to see available opportunities. More opportunities will be added throughout each week.
If you would like to sign up to be a volunteer, we would love to have you! Please click here to sign up and the Adopt a Neighbor staff will be in contact with next steps to become an active volunteer.
We are excited for this next season of Adopt A Neighbor, continuing to help those in need in our community! Please reach out to the Adopt a Neighbor staff with any questions, comments, or concerns at adoptaneighbor@fcgov.com
Leaves will be falling soon!#
One of the goals of the City is to provide safe, clean, and environmentally friendly street right-of-ways for our residents and community. Leaves will soon start to fall, and while we understand that placing leaves on a City right-of-way may be convenient, this is not a safe or legal area to put them as it negatively effects the movement of storm water and clogs the City street sweepers. You may put them with your regular trash, schedule a special pickup with your trash provider, or you may haul them to Hageman Earth Cycle and/or the landfill for a fee. Additional solutions for disposing of leaves can be found here.
Our Adopt A Neighbor Program is accepting requests for assistance with Fall leaf raking. Recipients will be matched with a volunteer who will rake and dispose of their leaves. If you cannot rake your own leaves and do not have someone in your life who can help, this program is for you! Please navigate to the website below or call (970) 343-4826 to complete the request form.
Immigration Legal Fund#
The City of Fort Collins Immigration Legal Fund has reached its 1-year mark. City staff will be conducting an evaluation of the pilot program in collaboration with service providers. Learn about the Immigration Legal Fund's impact on our community in our following Neighborhood Services Newsletter!
The Immigration Legal Fund provides funding for legal services for immigration issues through contract service providers. Our service providers work directly with community members to provide outlined legal services to clients at no cost. The City of Fort Collins does not provide legal advice or direct immigration legal services. Click here for more information.
Do you need Immigration Legal Services? Three nonprofit organizations are providing services for the Immigration Legal Fund. Please contact them directly for assistance.
Alianza NORCO (variety of case types and services for immigrants) AlianzaNORCO@gmail.com or 970.703.3945

ISAAC of Northern Colorado - "Interfaith Solidarity and Accompaniment Coalition" (variety of case types and services for immigrants) Contact@isaacnoco.org or 970.541.1251

Rocky Mountain Immigrant Advocacy Network - "RMIAN" (detention/deportation cases) General Information: 303.433.2812
HOTLINE for detained individuals and their families: 303.866.9308
Mediation
and

Restorative Justice#
Happy Autumn from your Community Mediation & Restorative Justice Programs! Now that our team is fully staffed, we are beginning to tackle big projects and look forward to more opportunities to collaborate across our city.
We are continually inviting volunteers to join in the work of building community through conversations. If you're interested in getting involved, visit our volunteer application page.
Good Neighboring Tip
This quarter we wanted to share a conflict transformation thinking tool to help support an open mindset when approaching conflict. This short "ABC" conflict reflection exercise offers people a way to approach conflict in a new way.
Thinking tools create space for individuals to prioritize self-reflection throughout a conflict. When approaching conflict (big or small), try taking a few minutes to reflect (through thinking, journal, talking with a friend) about these "ABC's."
Adventure mindset
Am I willing to see this conflict as an opportunity?
What tools, skills or people do I want to invite into this conflict to support me in this new adventure?
Bravery
What risks am I willing to take in this conflict?
What would support me to show up to this conflict with more vulnerability?
Curiosity
What do I need to see this situation different?
What could I learn about this person/situation that would change my perspective?
If you would like to talk about a how a conflict or dispute could be addressed through mediation and restorative justice, please contact us! Se hablan español.
Thank you for reading the Neighborhood Newsletter!
Click here to take our survey after you've read this edition to help make the newsletter even better!