NEW! Need answers fast? Use our new form to request the customized planning and development information you need. Click below to get started.
Applications & Submittal Requirements#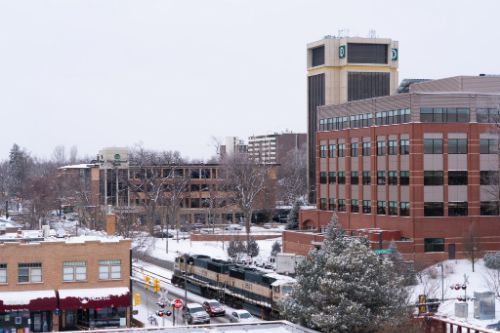 Before completing an application and checklist for your project, be sure to contact a Development Review Coordinator to help you to meet basic requirements for City staff to begin review of your project. In some instances City staff may request additional information or plan corrections during the development review process.
To learn more about the steps involved in the development review process, CLICK HERE. If you cannot find the topic you are looking for, please check out our RESOURCES page or contact a Development Review Coordinator at DRCoord@fcgov.com or 970.221.6689.
Pre-submittal Meeting Applications#
Conceptual Review#
WHO - Anyone with a land development idea can schedule a Conceptual Review meeting to get feedback on prospective development ideas.
WHEN - Generally, Conceptual Review works best after a brief conversation with a representative from the Zoning or Planning Department to first establish compliance with the permitted uses under the applicable zone district. To see whether the proposed use is allowed in the zone district please refer to the Zoning Matrix here.
WHAT - At this stage, the development idea does not need to be finalized or professionally presented. However, a sketch plan or site plan and this application must be submitted to City Staff prior to the Conceptual Review meeting. The more information you are able to provide, the better feedback you are likely to get from the meeting.
Preliminary Design Review#
Preliminary Design Review (PDR) Application
Preliminary Design Reviews offer an alternative process to the standard conceptual review for more complex or larger proposals requiring a greater level of collaboration and problem solving. A more detailed submittal package is required, including: preliminary civil plans, site plans, renderings, photos of existing conditions on the site, and detailed project ideas.
NOTE: Please be aware that any information submitted is considered a public record, and may be made available to anyone who requests it, including the media.
Development Applications & Requirements#
Payment Processing & Fees
Payments can be made by check, debit/credit card or eCheck.
Debit/Credit card payments include a convenience fee of 2% + $0.25 added to all payments under $2,500.00, and 2.75% added to all payments over $2,500.00.
ECheck payments include a convenience fee of $0.50 added to all payments between $0.00 - $99,999.99.
We will still accept physical checks at no additional fee. You may drop checks in our drop box on the northwest side of the building. The blue drop box is checked throughout the day.
Department Specific Applications, Checklists
and

Guidelines#
Minor Amendment Routing:

Minor Amendments are routed on Thursday of each week.

Minor amendment materials including must be received by 4pm on Wednesday afternoon.

Application fees must be received by 10am on Thursday morning.

Each Thursday's routing will include Minor Amendment submittals received during the 7-day period beginning with the previous Thursday through Wednesday (the day before the weekly routing).

Staff Comment Letters will be sent out after the two week round of review.

Other Zoning Applications & Forms:

Please visit https://www.fcgov.com/zoning/ for additional Zoning Information