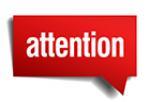 The City's Development Review Center is experiencing high volumes of development review project submittals at this time. In order to maintain efficient project reviews and provide accurate, timely responses to inquiries, the City is enacting a series of measures related to the submittal process that may impact you as an applicant.
Appointments are required for all submittals or resubmittals. Please call the Development Review Center at 970-416-2740 to schedule an appointment time.
Only complete submittals are accepted. Consistent with Land Use Code requirements, the submittal will be returned to the applicant if any required materials or application fees are missing or insufficient.
All complete applications submitted Monday morning through Wednesday noon will be routed the same week. Submittals received after Wednesday noon will be routed the following week.
Please note that applications received earlier in the week will make it easier for Development Review Center staff to distribute plans to reviewing City departments and other referral agencies.
Building permit applications are accepted at any time during business hours, and without appointment.