Planned Outage for Citizen Portal
The Citizen Portal will be down for a planned outage on December 3rd and 4th. This planned outage will allow for important system updates. The upgraded Citizen Portal will be available on December 5th for inspection scheduling, payment, and more.
New Land Development Code Adopted by City Council
The final adoption draft for Second Reading of the Land Development Code is available at the link below. A printed version will also be available in the City Clerk's Office. This adopted code will go into effect January 1st, 2023.
Note: The geographic boundaries of zone districts have NOT changed with the code updates. In some cases, zone districts have been re-named. To find information about zoning for specific parcels, please visit FC Maps.
If you have questions or comments, please contact Planning & Development Services here.
NEW! Need answers fast? Don't know if you should talk to someone in Planning or Zoning? Use this tool to get to the right resource! Click below to get started.
NEW Technical Assistance Mini Grant Program#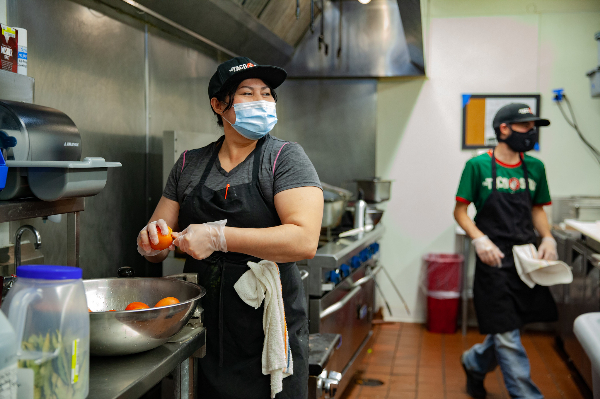 The Community Development & Neighborhood Services Department is awarding mini grants to small businesses and non-profits with 20 or fewer employees going through the Building or Development Review process to provide them with technical assistance. This funding is from the federal American Rescue Plan Act (ARPA) and is intended to help support our local business community recovery from the effects of COVID-19.
Development Review Center Updates#
Development Review Center Building Hours
The Development Review Center is open Monday - Thursday, 9 a.m. to 4 p.m. and is closed from Noon - 1 p.m.
281 N. College Ave., including the Development Review Center, is requesting appointments for in-person service, due to limited on-site staff. All virtual services continue to be available. All appointments can be scheduled by contacting a department directly.
New Building & Development Fees Take Effect January 1
Updated building and development review fees will take effect January 1, 2022. The new fees are available HERE.
After a multi-year process, the City is updating the approach to fee collection for both development review projects and building permits. As a result of the change in methodology, some fees will increase and others will decrease. Additional information on this fee update is provided HERE.
If you would like more information on how the new fee schedule relates to your project or have questions or concerns, please contact your assigned Development Review Coordinator or DRCoord@fcgov.com.
Give us your feedback!#
We'd like to know about your experience working with the Development Review Center. Please take a short survey to let us know how we're doing.
Land Use Code Update Phase 1#
The City's Land Use Code (LUC) regulates zoning, building design, and lots more. It was written in 1997 and has been updated regularly to address specific code issues, but it hasn't really been looked at comprehensively. Fort Collins and our community priorities have grown and changed a LOT since 1997. This year, we are beginning updates to the LUC to make sure it supports our adopted goals and policies in City Plan and the Housing Strategic Plan.
Historic Preservation Commission#
Land Use Review Commission#
Planning & Zoning Commission#
Building Review Commission#