Notice of policy change
Beginning on Monday, October 9th, applicants will have the option to pull one permit for multiple appliances of the same kind.
Multiple furnaces and air conditioners can be included on one mechanical permit.
Multiple water heaters can be included on one water heater permit.
A $65 fee per appliance will be assessed.
For more information, visit our News page.
281 N. College Ave
Monday - Friday
9am-12(noon), 1pm-4pm (The building is closed between 12-1)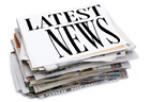 NEW! 2023 National Electric Code adoption.

Will go into effect August 1st 2023

Land Use Code updates (Oct-Dec 2023)