No AM inspections Friday 2/3/2023
Please note that there will be no building inspections performed on the morning of Friday, February 3rd, due to a staff training event. We apologize for any inconvenience this causes.
Land Development Code UPDATE
A referendum was received and certified sufficient by the City Clerk regarding the City's new Land Development Code. The Fort Collins City Charter grants the registered electors of Fort Collins the power to refer a Council-adopted Ordinance to the voters for approval or rejection. As a result, the new code will not be going into effect on January 1, 2023. Please visit this website for additional information on the referendum: https://www.fcgov.com/elections/referendum-effort-land-development-code.
Hours#
Monday - Thursday: 281 N. College Ave building is open to the public:
9am-12 and 1pm-4pm (closed between 12-1)
Friday: 281 N. College Ave building closed to the public.
Staff and permit services are available by phone and email only.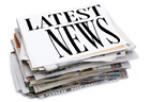 Building Permits
and

Resources#