New Building & Development Fees Take Effect January 1
Updated building and development review fees will take effect January 1, 2022. The new fees are available HERE.
After a multi-year process, the City is updating the approach to fee collection for both development review projects and building permits. As a result of the change in methodology, some fees will increase and others will decrease. Additional information on this fee update is provided HERE.
If you would like more information on how the new fee schedule relates to your project or have questions or concerns, please contact your assigned Development Review Coordinator or DRCoord@fcgov.com.
NEW! Need answers fast? Use our new form to request the customized zoning and land use information you need. Click below to get started.
What
is

Zoning?#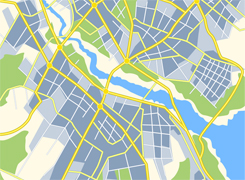 Zoning in Fort Collins is guided by City Plan, the City's comprehensive plan (originally adopted on March 27, 1997 and updated every five years). From City Plan, the Fort Collins Land Use Code was created to establish development regulations. The regulations pertain to such things as the establishment of different zone districts, permitted uses in the various districts, signs, fences, home occupations, parking, landscaping, and general site layout and design.
NEW! Electronic sign permitting is here!
All sign permit applications will now be processed electronically. Our updated permit application can be found here. Application and drawings should be sent directly to Zoning@fcgov.com. We recommend high volume sign partners set up a trust account for easy payment, otherwise you will be contacted by phone for credit card payment. Trust account setup details can be found here.
Need a sign inspection? Email us at Zoning@fcgov.com with your permit number and address. No further action required on your end!
Zoning Verification Letters#

Mail requests and $25/parcel to
Attn: Zoning
281 N College Ave.
Fort Collins , CO 80524
Expect a 3-4 week turnaround

Zoning Final CO : Single Family Homes#

Improvement Location Certificate
Street Tree Permit through Forestry or escrow

Zoning Final CO : Multi-family

and

Commercial#

Landscaping completed or escrow
Call Zoning for final inspections at 970-416-2745 or email us at zoning@fcgov.com