NOTICE:
This newsletter was originally sent on Aug 7, 2009.

FUN EVENTS TONIGHT AND THIS WEEKEND
!
~
Bike n' Jazz -
Tonight!, August 7th - Gardens on Spring Creek 6:30pm - 8:30pm - Come enjoy the jazzy sounds of the Montgomery Jazz Group at the Gardens on Spring Creek (2145 Center Ave) . This event was initially planned for Bike Week, but was rained out. Let's redo it and enjoy the ambiance of the Gardens. Make it a family picnic!
~ MS Global Charity Ride- Saturday morning, August 8th at 8:00am. Ride meets at Lee's Cyclery (202 W. Laurel). Supported ride, 30 mile course, free breakfast donated by the Silver Grille. Ride wiith Tyler Hamilton! For more information or to register for ride call Jack Irving at 970-218-6978.

~ 3rd Annual Pedal Festival - Saturday afternoon, August 8th. Bike festival in Old Town Square from 4:00pm - 8:00pm. Live music, Bike decorating Contest, & meet Olympic Gold Medalist Tyler Hamilton! This year's collaboration will benefit Multiple Sclerosis research and a project named Accelerated Cure through an effort organized by the Tyler Hamilton Foundation: MSGlobal. Contact Laura for more info!
~ Pedal to the Point
- Sunday, August 9th - 7:00am at Waverly School. A grand tour of Northern Colorado! Offering distances of 24, 52, and 72 miles, ride in open farmland north of Fort Collins to the streets of Loveland. Registration includes ride support and aid stations throughout the route, an after-ride BBQ, and support for counseling and drug and alcohol treatment for our youth.
To register >>
~ The
6 Day Races
at the CSU Oval
- Sunday Evening! August 9th. The
Fort Collins Velodrome Association
is hosting two more 6-day race series on the CSU Oval. There are categories for fixed-gear and freewheeling bicycles, so come on down and try it out! Sundays: 3:00pm - 7:00pm. Presented by Associates in Family Medicine.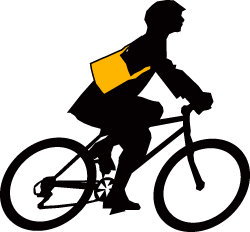 To Unsubscribe to Momentum E-News - please reply to this e-news letter or send an e-mail to
FC Bikes