Recreator
The Recreator is a comprehensive community resource that includes information on City of Fort Collins Recreation facilities, programs, events and activities. The Recreator features a diverse collection of community-wide opportunities for all ages and abilities. The Recreator is published quarterly and available throughout the community and on online.
Winter 2013/14 starts at 7:00 AM, Thursday, November 14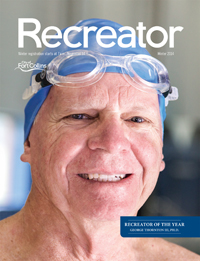 Get the Recreator:
Recreator Delivered:
Ready to Register?