Welcome to Parks Web Page
Be A Good Steward:
Protect & Respect Your Parks & Trails
ENJOY A HAPPY FOURTH OF JULY AT CITY PARK
7:30am - FireKraker 5K
8:00am - Golf Tournament at City Park Nine
9:30am - Old Timer's Baseball Game
10:00am - 4th of July Parade (Mountain Ave) - Celebrating PFA's 100th Annivesary
10:00am - Old-Fashion 4th of July at the Avery House
10:00am - City Park Pool Opens - $3.00 admission for everyone
1:00pm - Fort Collins Foxes vs. Loveland Blue Jays Baseball Game
4:15pm - Live music starts
9:35pm - Fireworks begin (time estimated depending on wind/weather conditions)
Click on the above link for more details!
Children's play areas are a core service of Fort Collin's park system. From pocket parks to large-scale settings, play areas of all sizes give children across the Fort Collins the opportunity to explore, engage and enjoy the world around them. Parks' Certified Playground Inspectors visit playgrounds on a regular basis looking for maintenance and vandalism issues which prompts various projects.
Playground projects in 2015 include:
Surfacing Renovations: Library Park (207 Peterson St) – Complete
Full Renovation: Overland Park (2930 Virginia Dale Dr) – Fall 2015
Surfacing Renovations:

Rogers Park (2515 W Mulberry) - Complete
Blevins Park (2012 Hampshire Rd)- Surfacing Complete/ Equipment Coming Soon
Miramont Park (5138 S. Boardwalk Dr)- (date to be determined)
Rabbit Brush Park (1114 Elgin Ct)- (date to be determined)
Hours to enjoy the Parks - 5:00am - 11:00pm

For Park questions or to make reservations: Please call the Parks Department (970)221-6660 or e-mail us at Our office is located at 413 S. Bryan Avenue, and we are open Monday thru Friday - 8:00am-5:00pm.
After hours, if there is an urgent situation needing the attention of park staff, please call our on-call at (970) 219-3450.

For an EMERGENCY call 911
Access Fort Collins
Receive a quick response to your question or concern by using Access Fort Collins - it's easy. You can also use it to let us know how we're doing.
If you would like to know more about public events and races happening in the Parks, along the Trails and throughout City streets, check out the Public Events Calendar. You can subscribe to the calendar for updates and add specific events to your own calendar.
The citizens of Fort Collins have been enjoying the city park system for over 100 years. Fort Collins currently has 875 acres of developed park land including 6 community parks and 42 neighborhood/pocket parks. We also have over 35 miles of recreational trails that flow through our City.
The Park/Cemeteries Division of the Community Services, Service Unit provides maintenance and stewardship of parks, cemeteries, trails, medians and other public grounds for the Fort Collins community; and works to keep them clean, safe and in usable condition for everyone to enjoy.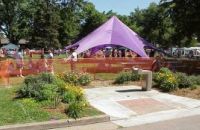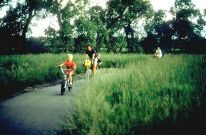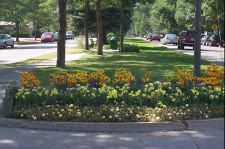 PARKS VISION
We care just as much about the product we deliver as the people who deliver it. Our goals are to promote professional development, safety and wellness, service to our community and a lasting legacy of stewardship and camaraderie.
PARKS MISSION
OPERATIONAL EXCELLENCE
Excellent care for parks and public spaces for the community.
2014 Goals
Exceptional Customer Experience - Provide excellent customer service to create an exceptional customer experience.
Environmental Sustainability - Reduce environmental impacts by managing resources through innovative and sustainable practices.
Fiscal Sustainability - Manage our fiscal resources efficiently.
Engaged Workforce - Employees are our greatest resource, foster that relationship.
Culture of Innovation - Success requires attempts.
Safety & Wellness - Provide a safe enviornment for employees and citizens.
Parks
Physical Address: 413 South Bryan Ave, Fort Collins, CO 80521
Phone: (970)221-6660
Fax: (970)221-6849
Email: