Bicycling
Hot Topics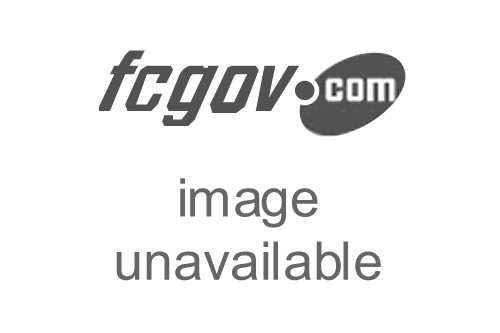 Bike to Work Day, June 26
Mark your calendars for the upcoming Summer Bike to Work Day on Wednesday, 6/26/13! Stations will be scattered around town from 6:30-9:30 a.m. with snacks and coffee to reward our fabulous bicycle commuters. Check back shortly to see a Bike Summer poster and a map of station locations and sponsors.

"A bicycle culture is key in defining the fabric of what makes Fort Collins a great place to live, work and play. We know it is a primary means of transportation for many, a major form of recreation for most, and a significant factor in attracting new businesses and new residents," stated Mayor Weitkunat. "Our City works alongside many community organizations to build a seamless bikeway network and ensure a safe cycling community. We are proud to accept this Platinum designation. Bicycling is a community value and a way of life in Fort Collins."
On February 26, 2013, FC Bikes proudly submitted an application to the League of American Bicyclists to be considered for their Bicycle Friendly Community (BFC) Program. The BFC Program offers national recognition for communities that actively support bicycling. A Bicycle Friendly Community welcomes cyclists by providing safe accommodation for cycling and encourages people to bike for transportation and recreation.
Check out the video we produced to supplement our application:
http://youtu.be/oNFMOpKRS4M
Beginning Tuesday, September 25, through June 2013, there will be a cone zone on Shields Street just south of Rolland Moore Park so a structurally deficient bridge can be replaced.
Become an Official Bicycle Ambassador
Become a volunteer Bicycle Ambassador and help encourage people to ride their bikes and/or to share the road with bicycles lawfully and safely. The Bicycle Ambassador Program is co-managed by FC Bikes and the Bicycle and Pedestrian Education Coalition. Sign up by visiting bpeclarimer.wordpress.com/volunteer
Hot off the press!! The 2012 Bicycling Guide to Northern Colorado is here! Inside you'll find stories about the Bicycle Ambassador Program, Safe Routes to School, and the local cycling calendar. Read online or pick one up at your local bike shop!

Fort Collins' First Bike Box!
A new Bike Box has been installed at the intersection of Plum and Shields. Be sure you know what to do when you approach this big green box. Our friends in Portland, OR have put together some great learning tools: Watch a Video | Read a Brochure
Coexist Campaign
Motorist and bicyclist education is an important aspect in creating a bicycle friendly community. The "Coexist" Campaign was designed to address six of the most important educational messages for bicyclists and motorists. Learn more>
Fort Collins is one of the best cycling towns in the United States, and it's going to get even better. City Council adopted its first Bicycle Safety Education Plan (BSEP) to encourage safer cycling in Fort Collins. This includes education outreach for cyclists of all ages and abilities, as well as motorists and law enforcement. Check out the full plan here or the handy summary to learn more about this safe cycling effort.
Follow the 3-2-1 Courtesy Code
Share the Road: When cycling and/or driving on roads in Colorado, please follow the 3-2-1 Courtesy Code and always practice mutual awareness, patience, and courtesy.
3 Feet to pass(motorists must provide three feet distance when passing a cyclists)
2 Abreast when clear (cyclists may ride two abreast when traffic is clear behind)
1 Single file to allow passing (cyclists are required to ride single file to allow passing)