Golf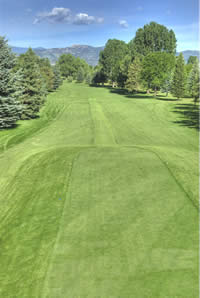 Introducing the NEW Premier Card
Save up to 23% with the Premier Card
Valid for green fees and cart fees at all City of Fort Collins Golf Courses
Valid for all tee times, prime and non-prime.
With over 300 days of sunshine every year, players enjoy year round play on three great golf courses. Come and find out why Fort Collins is home to some of the best golf in the state.
Fort Collins golf is...
City Park Nine
A 9 hole, par 36 course with small greens and mature trees.
Collindale
An 18 hole, par 71 course featuring fast, medium sized greens.
Southridge
An 18 hole, par 71 course with scenic views and rolling terrain.
Holiday Hours
Due to the holiday season, each course may have adjusted hours. Please call the course you are interested in directly to learn about their hours.
Post a perfect score this holiday season when you give the golfer on your list a City of Fort Collins Golf Premier Card. The card works just like cash at all three courses; City Park Nine, Collindale or South Ridge. The card also can save you some serious cash with discounts up to 23% on tee times and cart rentals.
Winter blues? Find a nice day this winter, dust off the clubs and knock of the rust on your swing. Before you know it golf season will be here!
$18 for 9 holes/cart/single
$30 for 18 holes/cart/single
$65 for 9 holes/2 carts/foursome