Natural Areas
Current Features
Free Upcoming Activities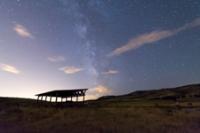 Nature at Noon: Healthy River? Go With the Flow! Friday, Oct. 3, 12:00-1:00 p.m., Community Room at 215 N. Mason, enter on the north side of the building. Sara Rathbun, Associate professor in the Department of Geosciences at CSU, will share how flows and sediment movement in the Cache la Poudre River help us understand the importance of this variability to the health of the river ecosystem. REGISTRATION REQUIRED at naturetracker.fcgov.com.
View a Total Lunar Eclipse, Wednesday, October 8, 3:00-7:00 a.m., Fossil Creek Reservoir Natural Area, meet at the parking lot off Carpenter Road. The Northern Colorado Astronomical Society will have telescopes available to view the total lunar eclipse. The total eclipse occurs between 4:25 and 5:25 a.m. Dress warmly. To get updates, check the NCAS website at www.ncastro.org. No registration required, but you can get a reminder and updates by signing up at naturetracker.fcgov.com.
See more upcoming events at https://naturetracker.fcgov.com/Calendar
Help Preserve Open Spaces
Larimer County's Help Preserve Open Spaces sales tax funds approximately 38% of the Natural Areas Department's operations. It expires in 2018. The renewal of the tax was referred to the November ballot by the Larimer County Commissioners on July 29, 2014. Learn more >>>

This unique symposium brings together world renowned
archeologists, for the first time, to share their knowledge about this National Historic Landmark and its significance. Keynote speaker is Dr. Ed Wilmsen, author of publications summarizing the findings of the Smithsonian excavation in the 1930s. Other featured experts:Dr. Jason LaBelle, Dr. Fredrick Sallet, Dr. Margaret Jodry, Dr. Dennis Stanford. Sponsored by the Natural Areas Department and the Fort Collins Museum of Discovery. Registration is $175. Space is limited. Learn more >>>
The Natural Areas Master Plan sets the direction for the next ten years of natural areas. Learn more about the plan here. The Final Draft Natural Areas Master Plan will be considered by City Council for adoption on October 7. A Final Draft Executive Summary has also been prepared.
Natural Areas
Physical Address: 1745 Hoffman Mill Road, Fort Collins, CO 80524
Mailing Address: PO Box 580, Ft. Collins, CO 80522-0580
Phone: (970) 416-2815
Fax: (970) 416-2211
Email: naturalareas@fcgov.com
Normal Business Hours: 8 a.m.-5 p.m. Monday-Friday
Directions: From Lemay (the part of Lemay between Riverside and Mulberry), turn east onto Poudre River Drive. Follow Poudre River Drive as it curves, changes names to Hoffman Mill Road and eventually dead-ends at Nix Natural Area and the Natural Areas Department's offices.