Park Planning
Physical Address: 215 North Mason Street, Fort Collins, CO 80524
Mailing Address: PO Box 580, Fort Collins, CO 80522-0580
Phone: (970)221-6360
Fax: (970)221-6586

Southeast Community Park

Design is underway for Fort Collins' next community park. Located near the intersection of Ziegler & Kechter, the 54 acre park will include trails, a playground, multi-purpose fields, a BMX track and more. A community meeting was held at Fossil Ridge High School on February 5, 2015 to review progress on the park design.
Review the public presentation.
For information about the project please contact Craig Kisling at or at 970-221-6367.
---
Maple Hill Neighborhood Park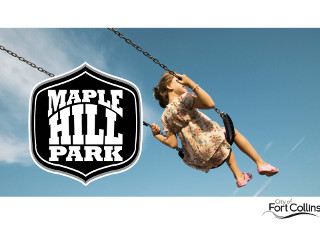 The design process is underway for Fort Collins' next neighborhood park. A kickoff community meeting was held on March 4, 2015 at Tavelli Elementary School. Special thanks to the over 90 people who braved the cold weather to engage in the park design process. Following are links to the view the presentation and discussion board. Comments regarding the first open house are no longer being accepted. However, there will be another opportunity to submit feedback following the next open house which is planned for early summer. Details soon to come.
For information about the project, please contact Matt Day at or 970.224.6096.