Contact Information
Area Manager
Supervisor
Fort Collins Senior Center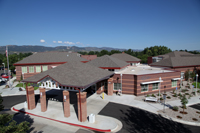 The Fort Collins Senior Center provides adults an opportunity to access and engage in recreational opportunities, stay active and socialize. The Senior Center's diverse program selection includes travel, outdoor adventure, special events, fitness, art and more. The Senior Center is open to all adults, but specialized in programming for adults 50 years of age & up.
Hours:
Monday-Friday :

6 a.m.-9 p.m.

Saturday :

8 a.m.-5 p.m.

Sunday :

9 a.m.-5 p.m.
Features:
Auditorium
Billiards Room
Community Gardens
Gymnasium
Health & Wellness Center
Kitchen
Library
Meeting Space
Studio Space
Swimming
Track
Weight/Cardio Equipment
Gym Schedule
View the current gym schedule for the Fort Collins Senior Center
News/Events
Special Hours and Closures
Special Hours:
Easter Eve - Facilities close at 5 p.m.
Thanksgiving Eve - Facilities close at 5 p.m.

Facility Closures:
New Years Eve
New Years Day
Easter Day
Memorial Day
4th of July
Thanksgiving
Christmas Eve
Christmas
Rec On Record
October 2017 marked the one year anniversary and final episode of Rec On Record. The final show can be seen on our Facebook page or on our Youtube channel.
Thank you to everyone who has tuned in to Rec On Record over the last year. In an effort to continue sharing information and gaining feedback from the Senior Center community, Recreation will be bringing a new quarterly forum to the Senior Center in 2018. Join us at the Annual Membership Meeting on Thursday, January 25 at 9 a.m. to learn more about this exciting endeavor. For more information or to RSVP to the Annual Membership Meeting, please email cmVjcmVhdGlvbkBmY2dvdi5jb20=.
Coffee with Bob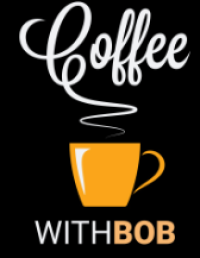 Dates:
November 22 l 8:30 a.m.
December 20 l 8:30 a.m.
January 24 l 9 a.m.
February 21 l 8:30 a.m.
Grab a cup of coffee with Recreation Director, Bob Adams. We'll provide the coffee, you provide the topic.