Health and Wellness
The Health & Wellness program brings a new era in community health and wellness. In 2014, City of Fort Collins Recreation Department, Columbine Health Systems (Columbine), and University of Colorado Health (UCHealth) combines their resources and talents. From this partnership stemmed the Health & Wellness program, a unique and comprehensive public health and wellness program housed at the Fort Collins Senior Center and offered at City of Fort Collins Recreation facilities.
News/Events
To register for the programs below, visit our online database and search for the class to register. You can also call 970-221-6655 to register over the phone. Additional Health & Wellness programs can be found in the Recreator. Pick up a copy of the Recreator at any Recreation Facility or view the online version here.
Older Driver Safety Awareness Week
Throughout the week of December 4-8, a variety of classes will be held at the Senior Center regarding older driver safety awareness. A new class will be held each day in an effort to bring awareness to driver safety and assist in the decision to stop driving.
Age: 18+ years
Cost: No Fee

Changes that Can Affect Driving
Date: Monday, December 4 l 10-11:30 a.m.
The ability to drive safely can be affected as aging occurs along with changes to physical, emotional, and cognitive health. Learn what changes can occur and how to recognize them. Register here.

We Need to Talk, Older Drivers
Date: Tuesday, December 5 l 10-11 a.m.
Learn how to initiate a productive conversation with older adults about driver safety. Register here.

To Drive or Not to Drive
Date: Wednesday, December 6 l 10-11 a.m.
Learn how to determine whether or not someone is fit to drive, and how to make the best driving decisions. Register here.

Interventions to Empower Drivers & Families
Date: Thursday, December 7 l 10-11 a.m.
The decision to stop driving should be based on skill and ability, not age. Learn ways to safely drive and be on the road longer. Register here.

Stay Engaged With or Without a Car
Date: Friday, December 8 l 10-11 a.m.
Learn about programs and resources available to help ease the process of giving up a license. Register here.
Services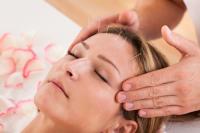 Acupuncture
Acupuncture services are offered on Wednesdays from 9 a.m.-4 p.m. The cost for a 45-minute appointment is $35. Services are provided by Love Co. Acupuncture.
Nail Services
Manicure and pedicure services are provided by Sweetheart Nails on Wednesdays and Thursdays from 10 a.m.-4 p.m. Pricing is as follows: Basic Manicure or Pedicure: $36; Spa Manicure or Pedicure: $56; Combo Spa: $72; Toe Nail Clip: $18.

For more information and to schedule an appointment, call 970.221.6644.


Meet Diane Horak, Health & Wellness Program Manager
Diane has ten years of experience in the Health and Wellness business. Beginning her career as a Personal Trainer at Miramont Lifestyle Fitness, she quickly became certified in nutrition and weight loss counseling. After working as a Wellness Manager and Director at Miramont, Diane began her career with Columbine Health Systems in 2007 as a Wellness Coordinator. While at that position, in addition to corporate and workplace wellness, Diane earned her Fitness Therapy Certification and began to help those (particularly 50+) who required specific wellness strategies to regain or attain their health.
Have a question for Diane? Email her at RGlhbmUuSG9yYWtAY29sdW1iaW5laGVhbHRoLmNvbQ==