Parks Infrastructure Replacement Program (IRP)#
The Parks Infrastructure Replacement Program (IRP), formerly the Life Cycle Program, is an asset management program that was initiated in 1993. The program provides project management services for the replacement and/or renovation of the aging park system infrastructure. The park system infrastructure includes over 1,000 varied park assets within many different component categories including: hardscapes, buildings, fields, trails, courts, structures, playgrounds, irrigation, medians, water, ADA improvements, and others. 
The goals of the Infrastructure Replacement Program are to:
        Replace or restore components to substantially the same original condition, purpose, and efficiency
        Bring new components up to current codes and guidelines
        Follow the Park Department's mission to provide excellent care of parks and public spaces for the community
Projects are prioritized based on available funding; focusing on health and safety concerns and regulatory mandates. The program also looks for opportunities to replace outdated, resource-intensive infrastructure with more sustainable infrastructure that meets current codes and best management practices.
The Infrastructure Replacement Program is essential to keeping park facilities and infrastructure safe and in usable condition while enhancing the infrastructure and supporting the growing demands in the parks. The Program is imperative to preserving equity within the City to ensure that every household, regardless of the age of the neighborhood, is served.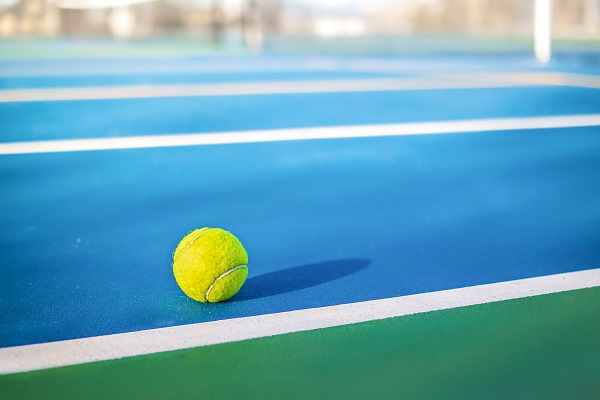 Rocky Mountain High School Shared Tennis Facility
Two public courts are set to be renovated to post-tension concrete in partnership with Poudre School District. Approximate completion will be September 2022.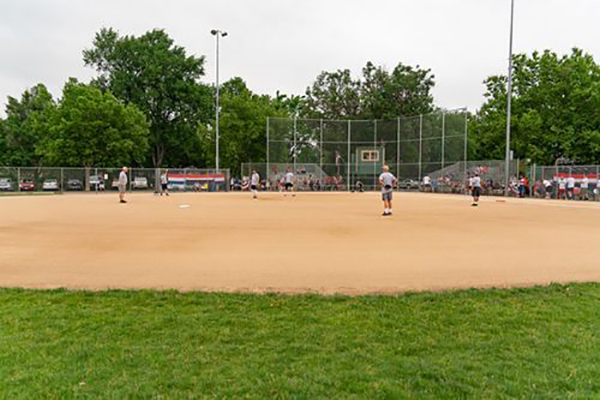 Rolland Moore Ballfield Lighting Project
This project will replace the existing two ballfield lighting systems with new, LED, ballfield lighting systems. Schedule of construction will be Fall/Winter of 2022.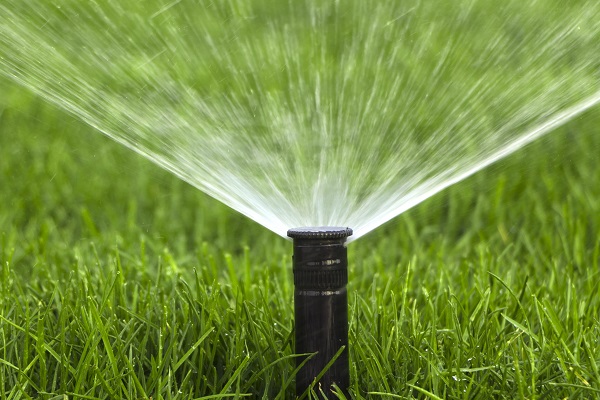 Library Park Irrigation Renovation
Parks and the Library District are partnering to renovate Library Park. The irrigation system will be under construction during Fall/Winter.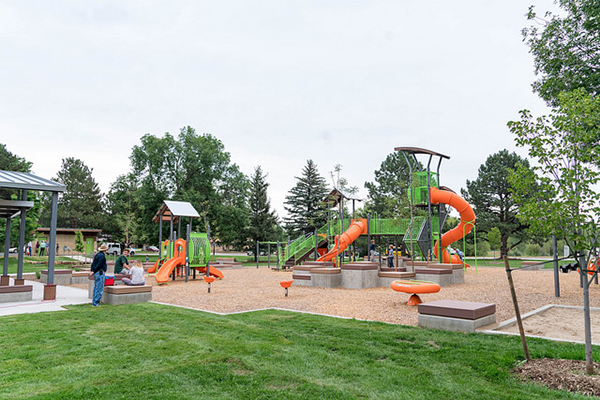 Parks Asset Management Plan
Parks is updating their asset management plan with the goal of a having a prioritized, 10 year plan.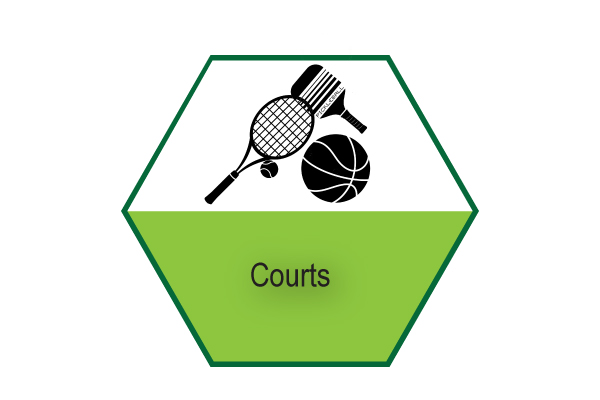 Rolland Moore Racquetball Courts 
Construction began to repair the racquetball courts at Rolland Moore Community Park in November 2022. Work will continue over the winter with minor repairs to the building and courts.
IRP completes an average of 30 - 40 projects per year. Projects include items like: playground renovations, court asphalt repairs and replacement, minor irrigation renovations, walkway and bridge replacement, lighting upgrades, park roadway and parking lot repairs and renovations, building renovations and improvements, fencing replacement, etc.
The Program supports repair, replacement and renovation of more than 1,000 varied park assets within many different component categories as described through the link below.
Frequently Asked Questions#
Residents can report an issue, including an issue with irrigation, through Access Fort Collins.

You can donate to the Parks Department through City Give, read more through the link below or contact the program at: CityGive@fcgov.com or 970.221.6687.

The City budget is done every two years, Parks budget items are categorized under "culture and recreation". More budget information can be found through the below link or by reading about the Budgeting for Outcomes process.

To view which medians and parkways are maintained by Parks, you can navigate around the below map. Click "display legend" on the top of the map to see how the different colors are categorized.

Residents can report an issue, including an issue with irrigation, through Access Fort Collins. If an area is not maintained by the Parks Department, see above question on how to locate, Neighborhood Services will respond to the issue. Learn more about Neighborhood Services on our Code Compliance web page.

All parks can be viewed through our parks map.

New parks or large updates to parks can be viewed through our Park Planning & Development web page. If there is a change of use to a park, that change will be managed through the Park Planning and Development Department.

Community members can also attend the Parks and Recreation Board meetings where a time in the agenda is set aside for community participation.

Neighborhood parks are within walking distance of the neighborhoods they are intended to serve while Community parks serve large residential areas of the city.

Community Parks in Fort Collins include: City Park, Rolland Moore Park, Lee Martinez Park, Edora Park, Fossil Creek Park, Spring Canyon Park, and Twin Silo Park.

In the movement to improve the health and wellness of adults and children across the country, parks have a critical role to play. Read the below report by The Trust For Public Land.

The Trust for Public Land has shown that park systems benefit cities through increased property value, tourism, direct use, health, community cohesion, and reductions in stormwater infrastructure and air pollution.

NRPA's Economic Impact of Local Parks Report not only demonstrates that the nation's local parks generate more than $166 billion in economic activity per year and support more than 1.1 million jobs from operations and capital spending alone, but also highlights the significant economic contributions of local parks in all 50 states and the District of Columbia. This report demonstrates that parks are powerful engines of valuable economic activity and deserve support and recognition from elected officials, policymakers and the public.

NRPA's Promoting Parks and Recreation's Role in Economic Development Report explored the role that quality park amenities play in 21st century regional economic development. This report highlights the important supporting role parks and recreation in recruiting and retaining businesses and skilled workers.

Property development impacts parks at a variety of levels; from increased traffic to affecting irrigation and/or our water resources. The Life Cycle Program actively participates in the development review process in order to protect and ensure the long term viability of our resources. Parks has assets all over the city ranging from ditch laterals to trails and irrigation systems that could be potentially impacted by a new development or redevelopment of an existing site. By partnering with property owners and developers, we protect and preserve our assets.