Trail Status
Open without issues.
Public Engagement Update
Thank you to everyone who shared feedback about Kestrel Fields and Soapstone Prairie natural areas and the 21 natural areas along the Poudre River. Over 330 people participated in onsite drop-in events, online feedback opportunities, and presentations.
The feedback is being processed and will influence the trail alignment at Kestrel Fields, and how Soapstone Prairie and the Poudre River natural areas are managed.
Kestrel Fields Natural Area
The feedback is informing exploration of an updated trail alignment. There will not be access from the Greyrock Commons private property.
The entry sign will feature mountains in the background and a grasshopper in the kestrel's beak.
Further updates will be available by the fall.
Soapstone Prairie/Mountains to Plains Zone Update
Further engagement is underway (see feedback opportunity below) to respond to comments that its hard to tell when you have arrived at Soapstone Prairie and that the trail signage is confusing.
Minor changes are being made to the Zone Update document and a final draft is expected in the fall.
Poudre River Natural Areas
The feedback will inform the upcoming draft Zone Update.
Description#
This natural area is often enjoyed by employees of nearby businesses during the lunch hour. Its a great place to watch wildlife and enjoy a peaceful moment.
Cattail Chorus is teeming with nature: the habitat supports a high diversity of migrant and resident songbirds and waterfowl; the cottonwoods on the west side of the site are a winter roosting site for great blue herons; and yellow-headed blackbirds nest in the cattails. Butterflies, dragonflies, and other tiny creatures flit among the vegetation of the ponds. Watch for a variety of colorful caterpillars crawling on the trail in the spring. This site was acquired with the help of a Great Outdoors Colorado grant.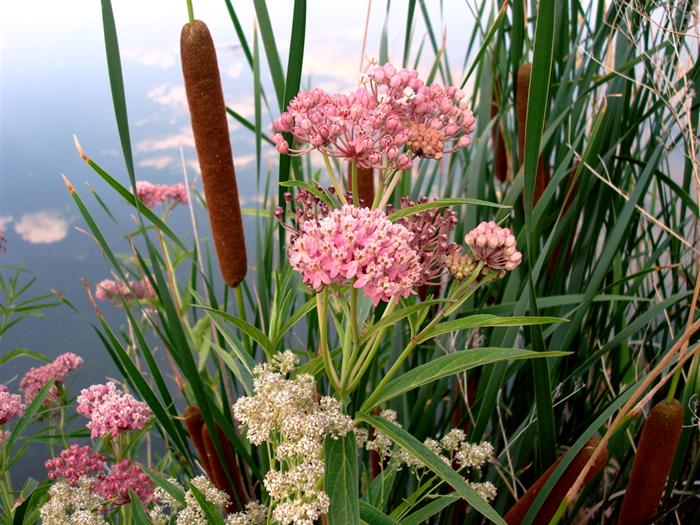 Summer Bouquet, Riverbend Ponds by David Craig
Glycerrhiza lepidota wild licorice habitat RBP June 2004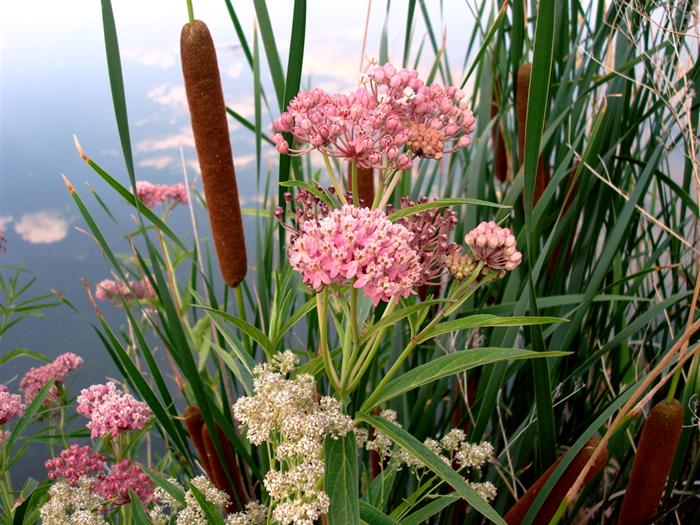 Trails#
Approximately 0.65 miles of the paved Poudre Trail from Timberline Rd. to the junction of the Spring Creek and Poudre Trails (wheelchair accessible). About 0.5 miles of the Spring Creek and Poudre Trail follow the edges of Cattail Chorus (wheelchair accessible). In addition, a short natural surface trail with fun, family-oriented signage leads to a bench where visitors can watch and listen to a variety of wildlife. Cattail Chorus is an on-trail only site.
Directions#
Located north of Prospect Rd., east of Timberline Rd. Access is typically via the paved Poudre Trail or Spring Creek Trail. Nearest parking is at Prospect Ponds Natural Area or Kingfisher Point Natural Area. Cattail Chorus' approximate address is 745 South Timberline Road, Fort Collins.