Prospect Ponds Natural Area
---
Trail Status
Open without issues.
Description
There is more than ponds at Prospect Ponds Natural Area- a section of the Poudre River runs through the site and there are trails, picnic tables and fishing. Anglers catch species such as largemouth bass, crappie, and channel catfish. More fishing details are listed here. Prospect Ponds is also a nice place for a lunchtime walk or picnic.
Over 100 species of birds have been seen at Prospect Ponds, including black-crowned night-herons, bald eagles, Swainsons hawks, great horned owls, wood ducks, and hooded mergansers. Mammals include mule deer, foxes and bats.
Prospect Ponds is co-managed by Fort Collins Utilities and the Natural Areas Department for flood control, water quality improvement and wildlife habitat.
The boundaries of Prospect Ponds Natural Area slightly changed as directed in the 2011 update to the Cache la Poudre River Natural Areas Management Plan. The land west of the west side channel of the river (previously Cottonwood Hollow Natural Area) is now known as Prospect Ponds.
---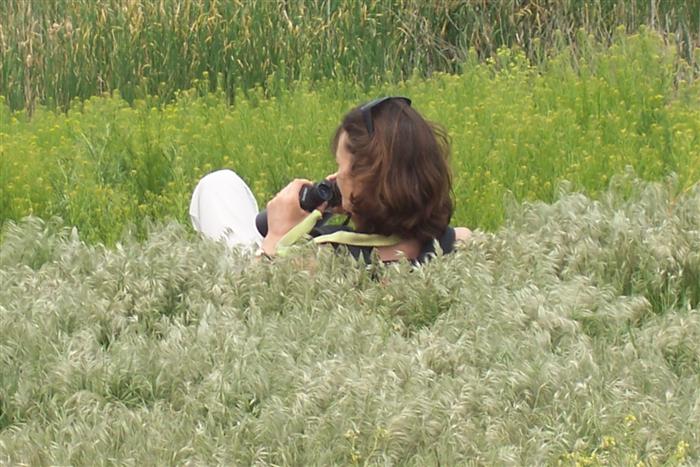 Trails
The paved Poudre River Trail follows the western border of Prospect Ponds and soft surface trails encircle the ponds making a figure 8 trail configuration. Total trail distance is about 1.3 miles. Trail Map >>>
---
Hours
5:00 a.m. 11:00 p.m.
---
Directions
There are two parking lots, both off Sharp Point Drive, at approximately 2108 Sharp Point Drive, Fort Collins.
---
Activities and Events
Free educational activities and events in June-October are listed in the Tracks & Trails booklet guide.
Last minute activity additions, trail recommendations and events offered between November-May are in our free monthly electronic newsletter- sign up in the upper right-hand corner of this page.
Free educational programs at Prospect Ponds Natural Area are available for groups by request, call the Master Naturalist Program at 970-224-6118 or email c2tlbm5leUBmY2dvdi5jb20= .
---
Related Information
Know before you go safety and recreation information.
Prospect Ponds Natural Area is adopted by the American Society of Civil Engineers- thank you! By picking up litter, volunteer adopters enhance habitat for wildlife and native plants while increasing fellow visitors' enjoyment.
---