Bicycle Ambassadors Make
a

Difference!#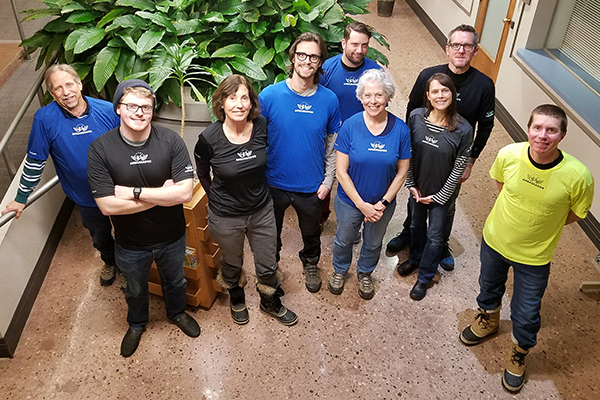 Become a Bicycle Ambassador and give back to the community in a fun, meaningful way alongside other people who are passionate about making the community better for bicycling. Apply to be a Bicycle Ambassador today!
There are three levels of Ambassadorship: Bronze, Silver and Gold. Levels are based on training and qualifications.
Bronze Ambassadors#
Requirements
Complete Volunteer Application on Engage, Note: the application includes a basic bicycling safety exam based on the principles in the "Colorado Bicycling Manual: A Guide to Safe Cycling" (you must get 80% correct).
Complete BAP Member Orientation within six months of becoming an Ambassador.
Opportunities
Work at community events (e.g., staffing booths, sharing bicycling safety materials)
Promote safe cycling on the streets and trails.
Advocate on safe cycling issues.
Collect & report information on engineering deficiencies and report them to the appropriate municipalities' staff.
Silver Ambassadors#
Requirements
Complete Bronze Level membership requirements
Interview with a BAP team member
Complete Smart Cycling and shadow another Ambassador before teaching classes
Opportunities — All Bronze Level Opportunities, plus:
Assist with Smart Cycling bike handling skills drills and rides
Give BAP-approved bicycle safety presentations
Assist with guided rides
Gold Ambassadors#
Requirements
Complete all Silver Level membership requirements
Complete League Cycling Instructor training
Serve a minimum of 20 hours as a Bicycle Ambassador
Opportunities — All Silver Level opportunities, plus:
Teach cycling safety and other cycling related courses
Lead guided rides
Ambassador Perks#
All Bicycle Ambassadors get an official BAP shirt to be worn while staffing events or other BAP-approved activities and even just around town! Ambassadors can also earn awesome gear such as hats, multi tools, seat bags, and panniers based on the number of hours volunteered each year.