Mulberry Pool Closure on 10/3
Mulberry Pool will be closed to the public on Tuesday, October 3 from 1-3 p.m. for HVAC maintenance. The facility is expected to reopen at 3 p.m.
Treatsylvania Event Tickets on Sale 10/3
Admission to this year's Treatsylvania event will be available for purchase starting Tuesday, October 3 at 7 a.m. Please note, purchased admission is only needed for children under the age of 10 who are participating in the event.
This event is expected to sell out, please visit the event website for more information regarding purchasing admission, details about the event, and more.
Adaptive Recreation Opportunities#
Inclusion#
Individuals of all abilities and ages are welcome to register in any recreation program, and ARO will do its best to provide reasonable accommodations. ARO offers a spectrum of inclusion services. Request for Inclusion support must be submitted at least 2 weeks prior to the start of a program. Inclusion support will be determined by a Certified Therapeutic Recreation Specialist or Behavioral Specialist and can include training to staff to create a more inclusive environment, program adaptation, adaptive equipment, additional staff, or other accommodations. Each individual requesting inclusion support will be assessed, and support can be changed as individuals work towards the goal of independence in programs.
Inclusion expectations align with facility regulations. To review facility regulations, click here.
Questions? Please contact Katie Just at KJust@fcgov.com.
Transition Services#
Leisure education for individuals transitioning from school to adult services. These programs provide collective recreation experiences and resources on how to continue involvement. For more information contact Katie Just at KJust@fcgov.com.
ARO also offers consultations with a Certified Therapeutic Recreation Specialist or a Senior Behavioral Specialist to support new community members as they transition to local programming. Consultations discuss recreation opportunities, barriers to leisure goals, and support options.
Open to people of all abilities, these programs are specially adapted for individuals with physical, intellectual, and/or emotional disabilities to empower them in their everyday lives. Programs are goal-oriented and work on improving social or physical skills, activities of daily living, or leisure goals.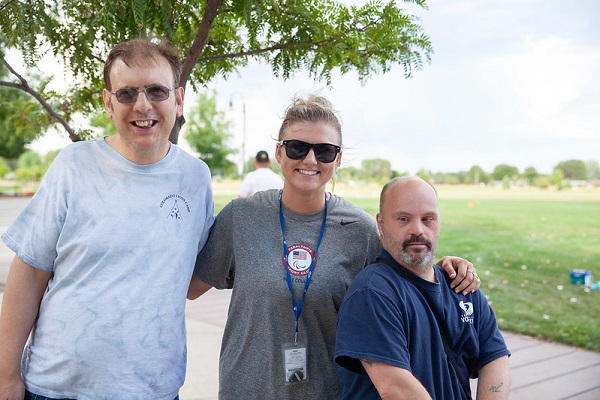 Volunteer
Are you a closet coach? Do you love leading craft projects? Do you like to make new friends? Support ARO staff and participants with your time and talents! For information click below or contact Brenda McDowell, CTRS, at bmcdowell@fcgov.com.
Internships
ARO also provides full-time practicum and internship opportunities for students from anywhere in the country that are pursuing a degree in Therapeutic Recreation and/or Health & Exercise Science.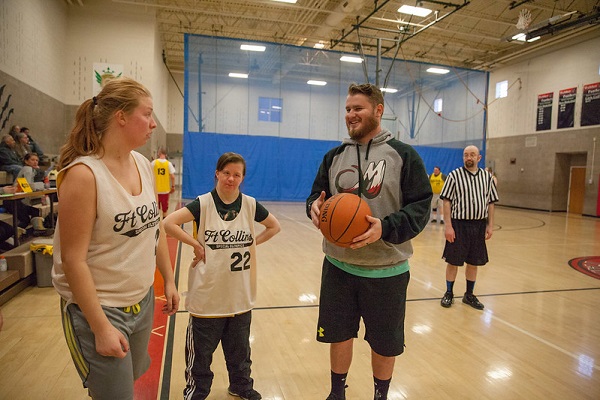 Current Openings
Picture yourself here. Doing what you love and loving what you do with ARO!
We're looking for talented and unique individuals to join our team! Learn about all available opportunities below, and don't forget to attend the hiring fair this spring!