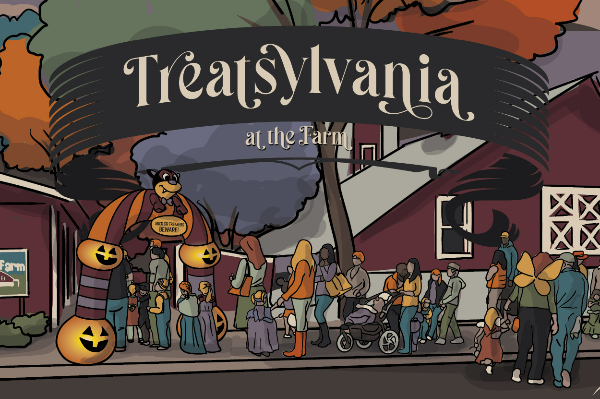 Dates:
Friday, October 27 from 5-7 p.m.
Saturday, October 28 from 5-7 p.m.
Sunday, October 29 from 1-3 p.m. & 5-7 p.m.
Ages: 10 years & under
Location: The Farm
Cost: $8
Children ages ten years and under receive treat bags filled with goodies - including, coupons, promotional materials, and of course, candy! Participants also enjoy a hayride, a walk through the not-so-spooky barn, and photo opportunities.
Treatsylvania Registration Available at 7 a.m. on 10/3
Admission to this year's Treatsylvania event will be available for purchase starting at 7 a.m., Tuesday, October 3. Remember, purchased registration is only needed for children under the age of 10 who are participating in the event.
You may register in one of three ways:
Online: To register online, please visit this web page at 7 a.m. on Tuesday, October 3. You will see a button to purchase tickets. Select the button and then follow the steps to purchase your admission(s). Please note, similar to how you register for all City of Fort Collins Recreation programs, you must have an active recreation account (Household ID Number and Password). Need help accessing your account? Give us a call at 970-221-6655 and speak with any front desk representative.
Over the phone: Call 970-221-6655 and speak with any front desk representative.
In-person: Visit any recreation facility during open hours and speak with the front desk to purchase in person.
Please note that registrations must be purchased in advance and are not available at the time of the event. Receipt of purchase must be shown at the event for entry. This is not a waitlisted event. Registrations are non-refundable.