Date: Sunday, August 25 l 4-6 p.m.
Location: City Park Pool
Cost: Pre-sale tickets: $8 for one human and one dog; Day of tickets: $10 for one human and one dog; $2 for additional humans
Those with pre-sale tickets are invited to the VIP (Very Important Pooch) entry at 3:30 p.m.

For one day, dogs run the show at City Park Pool. On the last day that City Park Pool is open, the City of Fort Collins opens up its doors for dogs to swim. Lovingly coined the "Pooch Plunge", this nationally recognized swim day has been a favorite in the Fort Collins community for 15 years.

Inside, dogs swim in a pool full of hundreds of tennis balls donated by Lewis Tennis School. Pet store owners and animal experts host space in the lawn and share their expertise and wares with patrons. And, everyone enjoys the splashing and fun of playing outside on the last day of summer.
---
Pool Rules & Safety
All dogs must be legally licensed and vaccinated, and wearing a visible dog license.
Dogs must be accompanied by their owners.
Dog owners are responsible for their dog's behavior and safety at all times.
Dog owners are responsible for waste removal and management.
Dogs are not permitted to defecate in the pool; please use grassy areas only for bathroom breaks.
Dogs must be well-behaved and well socialized with other dogs.
Aggressive and disobedient dogs will be asked to leave.
Harsh handling of animals is not tolerated. Any person deemed by City staff to be abusing or neglecting an animal will be asked to leave.
Swimming with your dog is prohibited.
Female dogs in heat are not permitted.
---
Instagram Contest
Is your pooch taking the plunge? Take a photo of them enjoying the event and share it with us on Instagram for a chance to win a Pooch Plunge doggie bag and a ticket to the best dog trick-or-treat event in town, Bow Wowvania.
Photo Contest Rules:
1. Post a picture of your pooch at Pooch Plunge on Instagram by 7 p.m. on Sunday, 8/25.
2. Tag @FCRecreator in your photo.
3. Use the hashtag: #PoochPlunge
4. Winner will be announced on Monday, 8/27
---
Sponsors
We would not be able to offer this family event to our community without the support of our sponsors. Thank you for your interest in supporting Pooch Plunge. Sponsor applications are now being accepted for 2019. Applications can be downloaded below and must be submitted by July 12, 2019. For sponsorship questions, contact Jami McMannes at am1jbWFubmVzQGZjZ292LmNvbQ==.

2019 Pooch Plunge Sponsorship Menu
---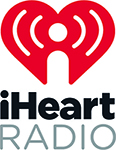 ---