Naturally Yours
Explore a Different Way: By Car

By Mark Sears, Natural Areas Program Manager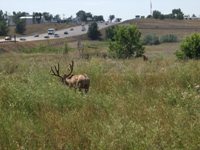 Muddy trails got you down? You don't need to leave the comfort of your car to appreciate nature since Fort Collins is blessed with many natural areas adjacent to our busy roads. As you drive by, take the time to roll down your window to let in the smells and sounds and glance at the beauty.

Even better, pull into a trailhead parking lot and take five minutes to relax and breathe in the joys of nature. The views are abundant! Some highlights to see: the ponds at Arapaho Bend along Harmony; the vast open spaces along South Shields and Taft Hill (conserved through Natural Areas Program conservation easements); Red Tail Grove (where this photo of a deer was taken) and Pelican Marsh on South College; Kingfisher Point and Fossil Creek Wetlands along Timberline; Duck Lake and Fossil Creek Reservoir along Carpenter; and the many ponds along east Prospect Road. You can enjoy a "drive-in" natural getaway from the comfort of your car.
March Brings Natural Fun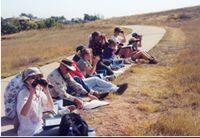 Take an Environmental Staycation
Get ideas for a great stay-at-home-vacation including natural areas to visit, events and unusual destinations. Part of the City's Residential Environmental Program Series. Wednesday, March 3, 7-9 p.m. at Drake Centre, 802 West Drake. Free, no registration required.

Starry Night at Bobcat Ridge
Take a last look at those winter constellations and see what's coming up for spring. Program begins at the Bobcat Ridge Natural Area picnic shelter, Thursday, March 11 at 6:00 p.m., followed by sky viewing with telescopes. Reservations required--call 416-2815 or email naturalareas@fcgov.com.
Spring Break "Break"
Looking for something to do outside during spring break? Bring your family to Bobcat Ridge Natural Area for hands-on nature explorations, pioneer games, and a fun hike. Arrive anytime between 9:30 a.m. and Noon on Thursday, March 18 or Thursday, April 1. Free--no reservations required. For more information, call 970-217-3075 or email dprice@fcgov.com.

Friday Night Astronomy
Join knowledgeable and friendly volunteers from the Northern Colorado Astronomical Society for a free evening of star gazing at Fossil Creek Reservoir Regional Open Space. Friday, March 19, 6:30-10 p.m. Note: Be sure to check the Natural Areas Program homepage for program status.
Is it canceled?

Before you head out for

any

program, remember to check the natural areas website for possible cancellation information.



Tracks and Trails

, the Natural Area Program's guide to free activities in May-October is being produced now and is scheduled to be released in mid-April. An electronic newsletter (like this one) will let you know as soon as its ready!


Mud Season Closures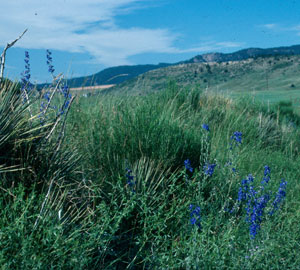 Its been a wet and sloppy year for unpaved, soft surface natural area trails! The Natural Areas Program closes trails when they are wet and muddy to prevent resource damage and trail widening.
You can help by checking the
trail conditions webpage
before you head outdoors to make sure your favorite trail is open. Natural Areas along the foothills such as
Coyote Ridge
,
Pineridge
,
Maxwell
,
Reservoir Ridge
and
Bobcat Ridge
have all been recently closed, or use has been discouraged. Rangers check trails daily and will reopen natural areas as soon as possible.
To avoid mud, try sites with paved trails such as
Cathy Fromme Prairie
or the Poudre River Trail.
Problems with Flickers?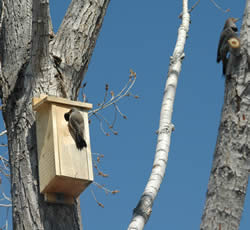 The City of Fort Collins Natural Areas Program has a
limited supply of nesting boxes for flickers available to the public, free of charge. The flicker nest boxes are intended for business and home owners who are experiencing damage from flickers excavating holes in their buildings. The flicker boxes were built by volunteers and the City is discontinuing the program.
Register and Pick Up
Boxes will be given away on one day only: on Friday, March 5, 2010, noon-5:00 p.m. Pre-registration for the pick-up day is required at
www.fcgov.com/flicker-box
Boxes are available on a first come, first served basis. Online registration will automatically close once available boxes are reserved. No boxes will be available except during March 5 pick-up hours. Only one box per household or business.
Read the
press release >>>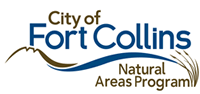 Thanks for reading! If you have questions or comments, please contact Natural Areas Program Community Relations Manager, Zoe Whyman, 970-221-6311 or email zwhyman@fcgov.com
Back to Natural Areas News Archive »