Naturally Yours
Trail Recommendations For a New Year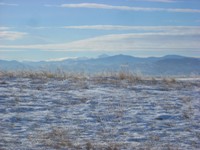 Celebrate the new year by getting outside! Even a quick visit can be enjoyable. Here are three ideas for natural areas with easy, short trails (so you don't get too cold). Use the Natural Areas Map to find your way there.
Looking for a natural spot near downtown? Gustav Swanson Natural Area is just a couple blocks from Old Town, on Linden Street. Here you can enjoy a short accessible trail (1/3 of a mile), interpretive signs and benches with nice views of the river.

If your resolution is to appreciate small treasures, you might visit Butterfly Woods Natural Area. Park at Lions Park off North Overland Trail Road and walk southeast on the paved Poudre River Trail to Butterfly Woods (1 mile round trip). You'll use a spectacular bridge across the river.
Are you a bald eagle fan? In winter you are very likely to see bald eagles at

Fossil Creek Reservoir Regional Open Space

. Try the Heron Trail, a quarter- mile paved loop or the Sandpiper Trail (0.4 mile each way, soft surface), each leads you to a different viewing area. Free guided

Eagle Watch

programs are available too, see below for details.

The Fossil Creek Reservoir Regional Open Space website will be available soon at www.fcgov.com/naturalareas/finder/fcopenspace .



See Eagles and Stars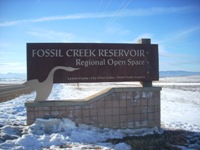 You are invited to enjoy the beauty and outstanding birding at Fossil Creek Reservoir Regional Open Space with six free programs in January. More about Eagle Watch and Astronomy Programs >>>
Eagle Watch


Friday, January 8, 3 to 5 p.m.
Tuesday, January 12, 3 to 5 p.m.
Wednesday, January 20, 4:30 to 5:30 p.m.
Saturday, January 30, 10 a.m. to 12 noon



Astronomy with Northern Colorado Astronomical Society


Friday, January 22, 6:30 to 9:30 p.m.

Read about these programs in a January 3 newspaper article.

Make a Difference in 2010: Volunteer!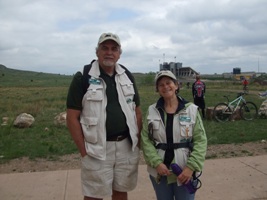 Do you enjoy the outdoors? Are you looking for a way to enrich to your community? Learn how you can get involved with the Fort Collins Natural Areas Program at the Volunteer Orientation. Opportunities include Adopt-a-Natural Area, Volunteer Ranger Assistants, Master Naturalists and more. Coming to the orientation does not require you to volunteer. Free snacks and maps of Fort Collins Natural Areas will be provided.
Natural Areas Program Volunteer Orientation
Tuesday, January 19
6- 7:30 p.m.

Location given with required registration, call Susan Schafer, 970-416-2480 or email, sschafer@fcgov.com

Volunteer Ranger Assistant Program Accepting Applications

Did you think you would grow up to be a park ranger? It's not too late! You can become a Volunteer Ranger Assistant and help park and natural area rangers accomplish much of their important work. As a Volunteer Ranger Assistant you will be an ambassador for natural areas and open spaces. The next training will be in February, applications are due January 20. Learn more >>>
Nature Note: Meet the Mink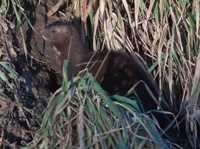 You may consider mink a thing of the past but they are alive and well in Fort Collins' natural areas.

The mink,

Mustela vison

, is a semi-aquatic weasel that is mostly brown or black with a lighter belly. They are found statewide. Mink are obligate riparian animals making their homes in riverside burrows or abandoned beaver lodges. They hunt a variety of prey including muskrats, rabbits, mice, ground-nesting birds, frogs, fish, snakes and insects.

Mink have been spotted at Riverbend Ponds, Cottonwood Hollow and Salyer natural areas as well as CSU's Environmental Learning Center. If you do go looking for them, you had better have good eyes because they are quick! Mink are easily mistaken for a muskrat or river otter. Enjoy your search for these elusive critters and remember your wildlife watching manners- if a creature changes its behavior, you are too close.



Thank you Jack Hicks, volunteer Master Naturalist for the mink photo!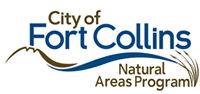 Thanks for reading! If you have questions or comments, please contact Natural Areas Program Community Relations Manager, Zoe Whyman, 970-221-6311 or email zwhyman@fcgov.com
Back to Natural Areas News Archive »