NOTICE:
This newsletter was originally sent on Dec 1, 2009.
Naturally Yours
Winter Trail Recommendations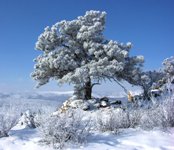 Just because it is December, doesn't mean you have to hibernate indoors! Check the Natural Areas Map and try these trails for winter outdoor fun.
Maxwell Natural Area is a great place for a hike, horseback ride or mountain bike ride. The 1.7 mile trail starts out fairly level, then climbs steeply. It's sunny slope and open character make it a nice destination in the winter. Maxwell is a great place for views of the city, but keep in mind that the elevation gain and the rocky trail can be a challenge. If you are looking for a longer outing, check out the Foothills Trail which connects to Maxwell from the north and south.

Cottonwood Hollow Natural Area encompasses a pond, uplands and a section of the Cache Poudre River. It is a great place for bird watching, solitude or a gentle hike (dogs, bikes and horses are not allowed). There are award-winning interpretive signs and a bench with a surprise sculpture on it!
To reach Cottonwood Hollow, park at the Running Deer Natural Area trailhead (also a nice winter destination.) Here you'll find an easy trail through a mix of grasslands, wetlands and trees along the river (dogs, bikes and horses are not allowed). As its name suggests, this is a good place to look for mule deer and white-tailed deer - common residents.

Kids Outdoors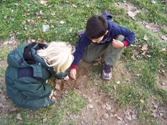 Have you noticed that nature play has almost disappeared from childhood? At the same time, volumes of research show that children are smarter, more cooperative, happier and healthier when they have frequent and varied opportunities for unstructured play in the outdoors. You can be part of the trend to reconnect kids to nature. A recent article from the Coloradoan newspaper gives some ideas.

Lieutenant Governor Barbara O'Brien is interested in this topic too. She asked kids in Colorado what they believe everyone in the state should experience before they grow up. The Colorado Kids Outdoor Bill of Rights is the product of that inquiry.

Reflecting on the First Season at Soapstone Prairie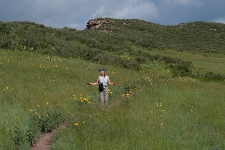 Soapstone Prairie Natural Area opened to the public for the first time this year. Gate Attendant, Suzy Riding, may have set the record for the most days spent at Soapstone Prairie! In this article, she reflects on a very successful season. Soapstone Prairie is closed December 1- March 1, so see you there next spring!
Fossil Creek Reservoir Regional Open Space

Fossil Creek Reservoir Regional Open Space is a great example of the City of Fort Collins and Larimer County working together for conservation. The property and interpretive features were purchased jointly and the two agencies have collaborated on the Northern Colorado Birding Fair event for six years. In 2010 the City of Fort Collins Natural Areas Program will take over education/outreach, restoration and site maintenance responsibilities. Larimer County rangers will continue to occupy and maintain the building, and patrol the site. The City of Fort Collins Natural Areas Program plans to continue Eagle Watch and other educational programs. Come visit Fossil Creek Reservoir Regional Open Space!

Enhancement Fund Recipients Announced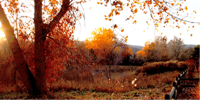 Since its inception in 1994, the City of Fort Collins Natural Areas Enhancement Fund has provided over $205,000 for the enhancement of 57
sites. This year,
eight applicants were funded; Front Range Community College (2 projects), The Ponds at Overland Trail Homeowners Association, Stone Creek and Huntington Hills certified natural areas, Anheuser-Busch, Fox Creek Homeowners Association and Terry Cove Homeowners Association.

Read more >>>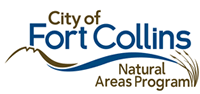 Thanks for reading! If you have questions or comments, please contact Natural Areas Program Community Relations Manager, Zoe Whyman, 970-221-6311 or email zwhyman@fcgov.com
Back to Natural Areas News Archive »