NOTICE:
This newsletter was originally sent on Oct 23, 2012.
| | |
| --- | --- |
| | Special Edition, Mid-October 2012 |
| Naturally Yours | |
You are invited!

City of Fort Collins Natural Areas Department
20th Annivers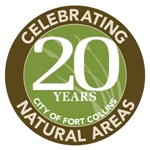 ary Party
CELEBRATE
Thursday, November 15, 5:30-7:30 p.m.
Fort Collins Lincoln Center , 417 West Magnolia Street, Fort Collins, Colorado
Merriment includes presentations at 6 p.m., appetizers, cash bar, and music by Cowtown.
Free, rsvp at http://naturalareas20anniversary.eventbrite.com or www.fcgov.com/webtrac activity #49903 or call 970-416-2815.
Last Call on Survey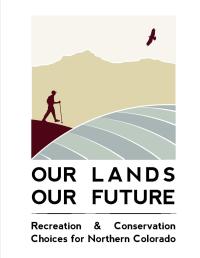 You can help shape the vision and planning for our region's outdoor conservation and recreation programs. Our Lands—Our Future is a project that will guide how future open space and natural area tax dollars are spent. If you received a survey in the mail, please return it or complete it online according to the enclosed instructions. If you did not receive a survey in the mail, take the online survey now! Let us hear your voice! The survey closes October 31.




---------------------------------------------------------------------------------------------------------------------


Natural Areas News is published on the first Tuesday of the month with occasional mid-month updates like this one. Newsletter comments are welcome. Please contact Zoe Whyman, City of Fort Collins Natural Areas Community Relations Manager, 970-221-6311 or zwhyman@fcgov.com
Back to Natural Areas News Archive »